Why Emilia Clarke Won't Watch "House of the Dragon"
Emilia Clarke Reveals Why She Can't Watch "House of the Dragon": "It's So Weird"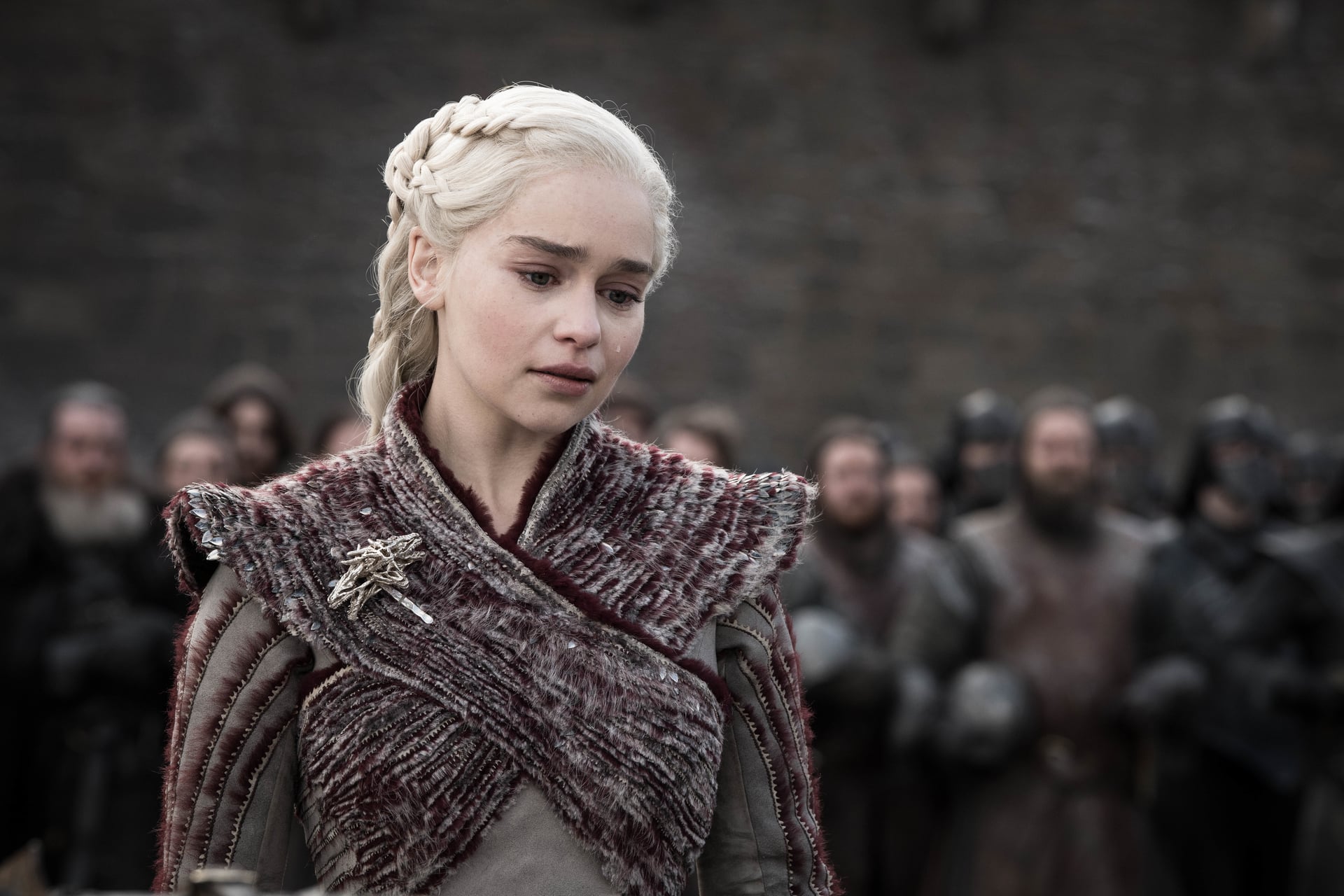 The Mother of Dragons can't quite bring herself to watch HBO and Sky Atlantic's hit "Game of Thrones" prequel "House of the Dragon" — even though it's all about Daenerys Targaryen's ancestors. In a recent interview with Variety, Emilia Clarke revealed why she hasn't tuned in to the series, even though she's absolutely rooting for everyone involved.
"It's too weird. I'm so happy it's happening," Clarke explained. "I'm over the moon about all the awards . . . I just can't do it. It's so weird. It's so strange."
She continued, "It's kind of like someone saying, 'You want to go to this school reunion that's not your year? Want to go to that school reunion?' That's how it feels. I'm avoiding it."
Clarke isn't the only "GoT" star who is hesitant to watch a new group of actors stir up drama in Westeros just yet. In a 2021 interview with the Associated Press, Kit Harington expressed reservations about tuning in to "House of the Dragon" ahead of the show's premiere.
"There's emotion connected to that for me," he said of "GoT." "I think to see people get into outfits and costumes that resemble what we wore for all those years, and it [has] the same music and style and tone, but not be in it is always going to feel — there's going to be a rawness there."
Harington added that he still planned to watch "House of the Dragon" in support of coshowrunner Miguel Sapochnik. "Of course, I'm going to watch it, and I'm going to support Miguel, who's helming the show," he added. "I wish them all the best, but it's so close to my heart, that story, that, of course, there might be a bit of pain there."
Even though Clarke and Harington haven't become "House of the Dragon" superfans, the "GoT" prequel is a certified hit. In addition to bringing in impressive ratings, the series also nabbed the best drama award at the Golden Globes.
Image Source: Helen Sloan / HBO