Self-Isolation Lessons From Five Feet Apart
Five Feet Apart Has Become the Most Relevant Rewatch of 2020 — Here's What We Can Learn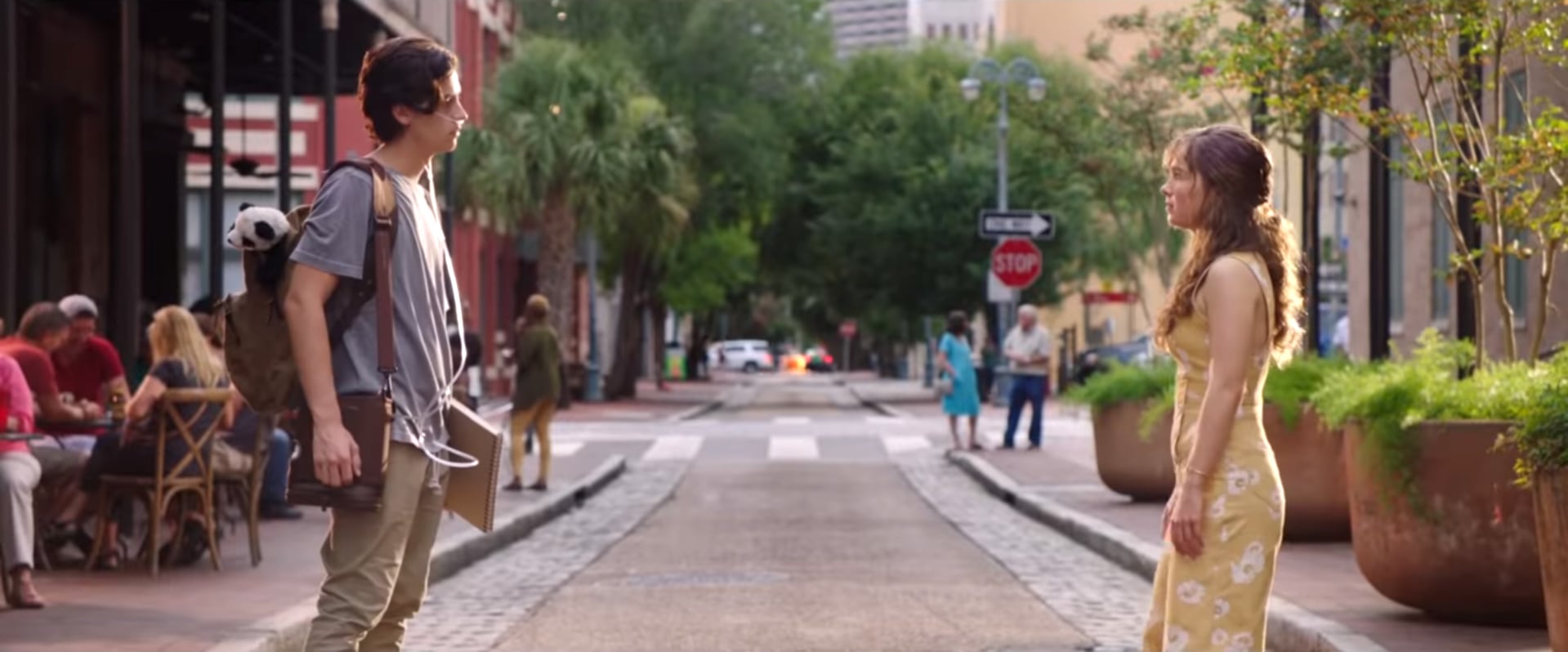 In lieu of a traditional movie theatre experience, I recently decided to rewatch a few standout flicks released in the past few years — all from the comfort of my own bed. I intentionally wanted these movies to relate to today's situation and how we are changing ways of interaction with other humans.
Besides Contagion (a title currently dominating the "Trending Now" section of a few streaming services), I was particularly impressed with Five Feet Apart's sudden essentiality for current audiences. The story of two teenage, hospital-bound cystic fibrosis patients falling in love and finding ways to connect despite clear social distancing rules mandated by their disease is both touching and, by now, widely known. Yet, when looked at in context of the pandemic, this tear-jerker is also a cautionary tale of what can happen when overbearing love and cravings to socialise are prioritised over basic health practices.
Here are a few lessons I took away from Five Feet Apart.
1. An Accountability Buddy Is Key
These days, it can still be tempting to gather with friends, especially on an irresistibly warm Friday night. All we seem to want to do is roll out some blankets, organise a potluck, and enjoy the glorious spring temperatures that seem so inviting. Fortunately, we can still uphold our social connections by becoming each other's accountability buddies, just like Stella Grant and Will Newman are in the movie.
Stella, a headstrong 17-year-old with control issues, starts her friendship with Will by keeping him accountable to his daily medical regimen through FaceTime calls ("Are you wearing your AffloVest?" "Are you taking your pills?"), as well as reminding him of the proper distance two cystic fibrosis patients have to maintain: six feet. At all times. When young, reckless attraction overshadows reason for these two lovebirds, however, things go awry.
In times like these, regulations are important. As Nurse Barb says in the movie, if two people come closer than six feet, "there's no coming back from that bacteria." Though we might not have our personal nurses to issue a daily reminder to stay home, we should certainly try to enforce the message through social media, or during our next call with a friend. If social distancing is followed by everyone everywhere, the routine can feel less like a chore and more like a collective task for the ultimate goal of stopping the virus.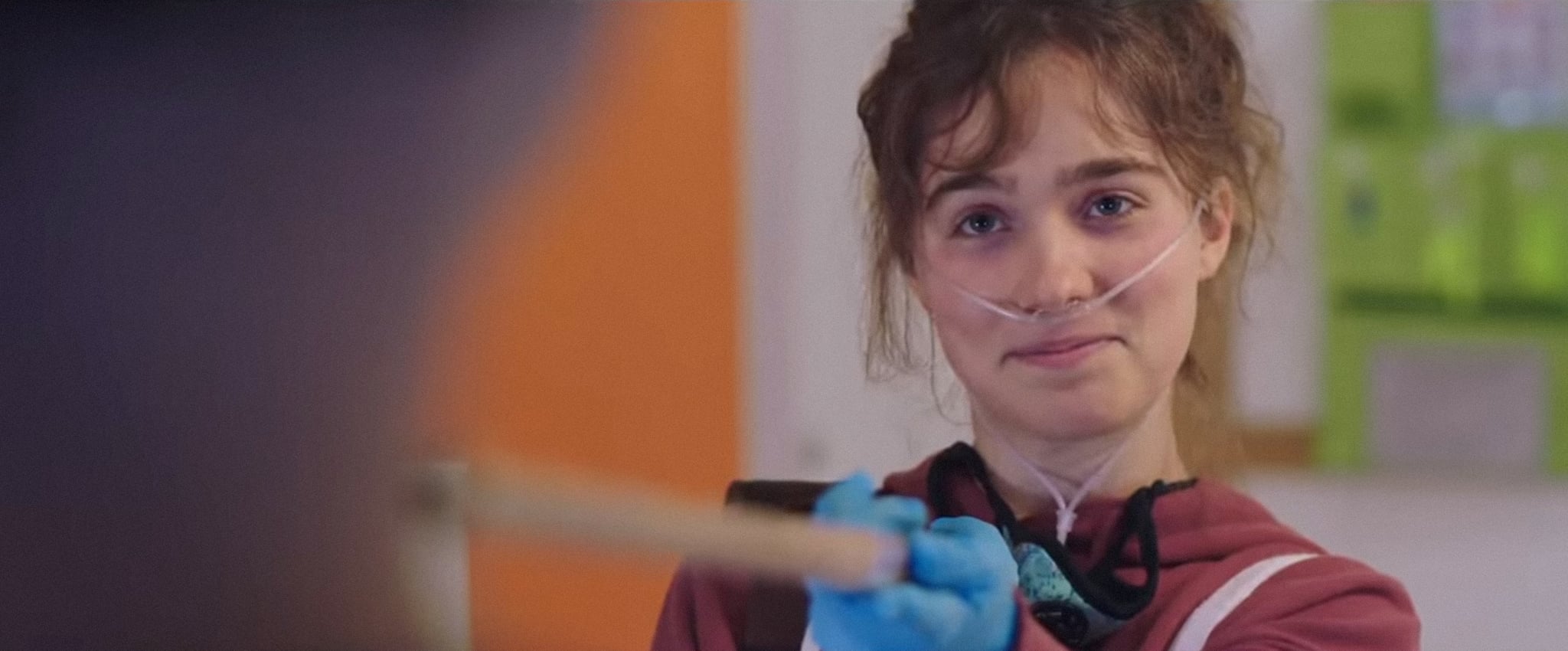 2. There's a Difference Between Being Alone and Being Lonely
Kept under close supervision by the hospital staff, Stella and Will still find ways to reach out to each other throughout the course of their treatments. Their many sneaky, fun, and spontaneous meetings include an outing to the hospital's game room, a quick trip to the rooftop at night, and a dinner party in honour of Will's birthday: all while keeping the distance.
Despite lack of physical touch, the teens' adventures are a friendly reminder that not all hope is lost during our current isolation. We're distancing, not fully insulating against human interactions. Even in a homebound state, we can still show our creative side by hosting "quarantini" drinking parties, group Netflix marathons (there's a chat feature!), or hiking with friends on opposite sides of the trail path. Even birthdays can be celebrated through the screen! Before the dinner party, Will is led on a scavenger hunt via video, moving through the hospital and collecting clues on tiny slips of paper inside balloons.
3. Patience is Everything — Now More Than Ever
In the final scenes of the movie, impatience is exactly what dooms the teenagers. Eager to get closer, they venture outside of the hospital holding hands. Shortly thereafter, they can be seen ice skating on a lake, making snow angels, and ignoring urgent texts from the hospital staff. It's hard not to scream, "What are you thinking? Isn't six feet enough?"
Like Will and Stella, we are all desperate for human contact right now. Stella herself describes it best in the opening scene: "We need that touch from the one we love, almost as much as we need air to breathe." But the isolation is not going to last forever, which means we will get to roll out those blankets and organise that potluck eventually.
For now, the safest bet is to stay six feet apart, no matter how appealing the alternatives.
Six feet, not five.