Sophie Turner to Play Princess Charlotte in HBO's The Prince
Everything We Know So Far About Gary Janetti's Royal Comedy Series, The Prince, Airing on HBO Max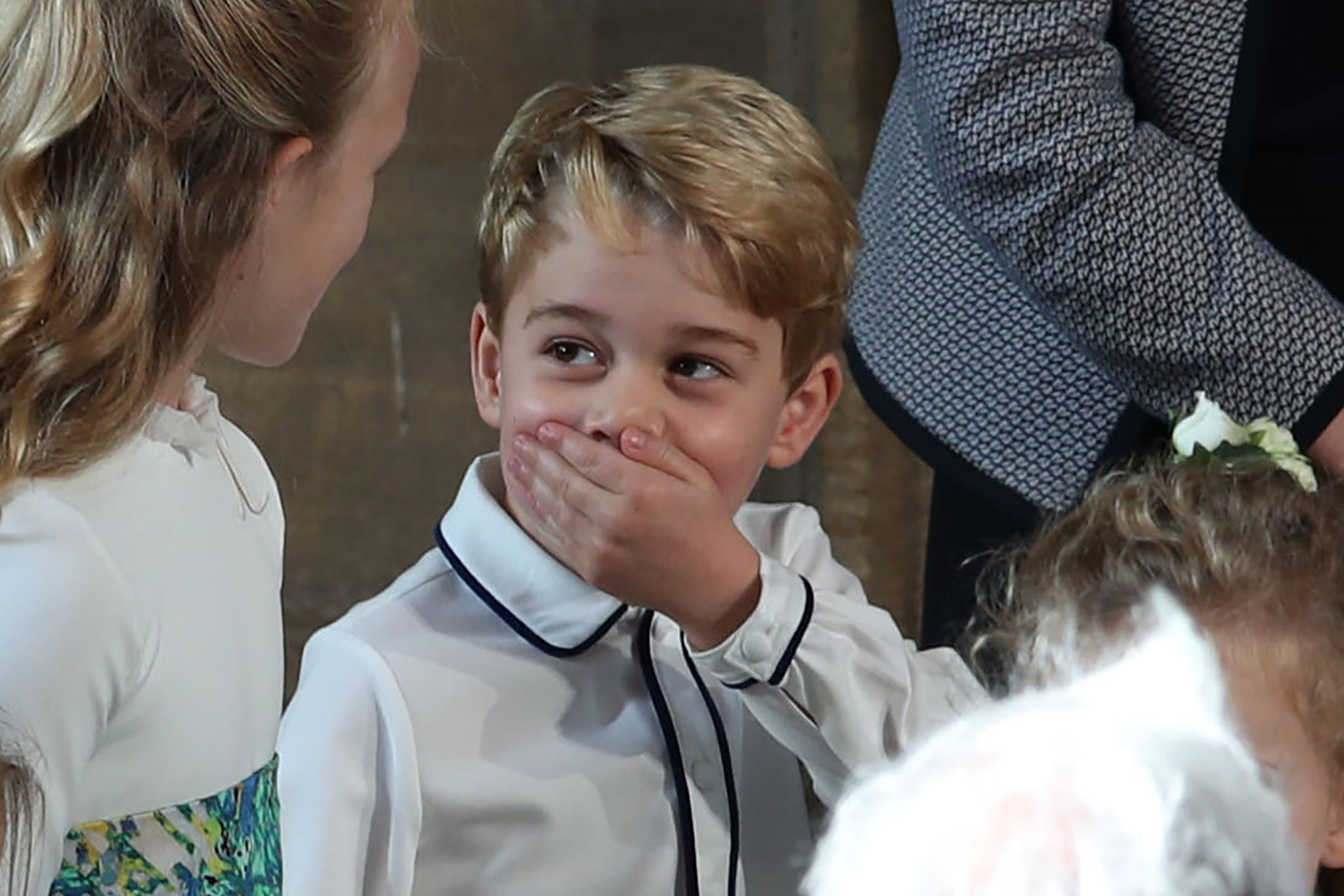 Image Source: Getty / YUI MOK/AFP
Gary Janetti is one of my favourite people on Instagram. In a time where royal news coverage can be . . . exhausting, Janetti's account — which is a tongue-in-cheek page dedicated to Prince George — is a breath of fresh air that pokes fun at the relentless coverage of the British royals. Plus, it makes me cackle on a daily basis (there's a reason the page has almost one million followers).
And clearly, HBO Max agrees, because the network has greenlit a satirical, animated TV series titled The Prince, which will be produced by Janetti himself and 20th Century Fox TV.
What Is HBO's The Prince About?
According to Deadline, the series will follow a cartooned 6-year-old Prince George — voiced by Janetti — "spilling the royal 'tea' on his family, followers, and the British Monarchy." The show has been described as a "biting, satirical look at the life of Prince George of Cambridge, the youngest heir to the British throne, as he navigates the trials and tribulations of being a royal child."
Who Is in the Cast of HBO's The Prince?
The voice cast includes Orlando Bloom as Prince Harry, Condola Rashad as Meghan Markle, Lucy Punch as Kate Middleton, Tom Hollander as Prince Philip and Prince Charles, Alan Cumming as George's butler, Frances De La Tour as Queen Elizabeth, and Iwan Rheon as Prince William. The most recent addition to the lineup is Game of Thrones alum Sophie Turner, whom Janetti announced on 1 Nov. would be the voice of Princess Charlotte.
When asked about his role in The Prince, Bloom admitted to The Hollywood Reporter, "I'm not someone who wants to poke fun at anyone normally, but this was so clever, witty, and affectionately done." He added: "I hadn't met [Prince Harry] when I signed up to do it, and I subsequently met him and he's such a nice guy. This guy is so nice, and I think he's got a great sense of humour. I hope he maintains that through this because they're sort of on a pedestal. We're showing real adoration to them in one form or another. I try to justify it, because quite frankly, if I'm honest, it's not like me to poke fun at anyone but it is done with affection."
By the sounds of it, Bloom won't wait for Prince Harry to see the show himself and find out who's starring in his role. "I'm going to have to mention it to Prince Harry when I next see him, because I'm not going to be able to not." We'd certainly give anything to be a fly on the wall for that conversation. Bloom also revealed that his partner, Katy Perry, is the real reason he said yes to being in the cast. "Actually Katy saw one bit of it and was like, 'You've got to do this. This is genius.'" We can't wait to watch the genius on our TV screens when the time comes.
Can I Watch a Trailer For The Prince?
HBO Max has not released an official trailer as of yet, but it has released a few teasers, including the announcement of Turner joining the cast (above) and the below lockdown-themed clip that was released back in April.
When Will We Be Able to Watch The Prince in the UK?
It's not clear if the series has, in fact, gone into production yet — or selected a UK broadcaster — but we'll be keeping a close eye on this one (and keep you posted).