Glastonbury Festival 2020 TV and Radio Specials on the BBC
The BBC's Hosting a 5-Day Glastonbury Celebration Featuring Beyoncé and Adele's Iconic Performances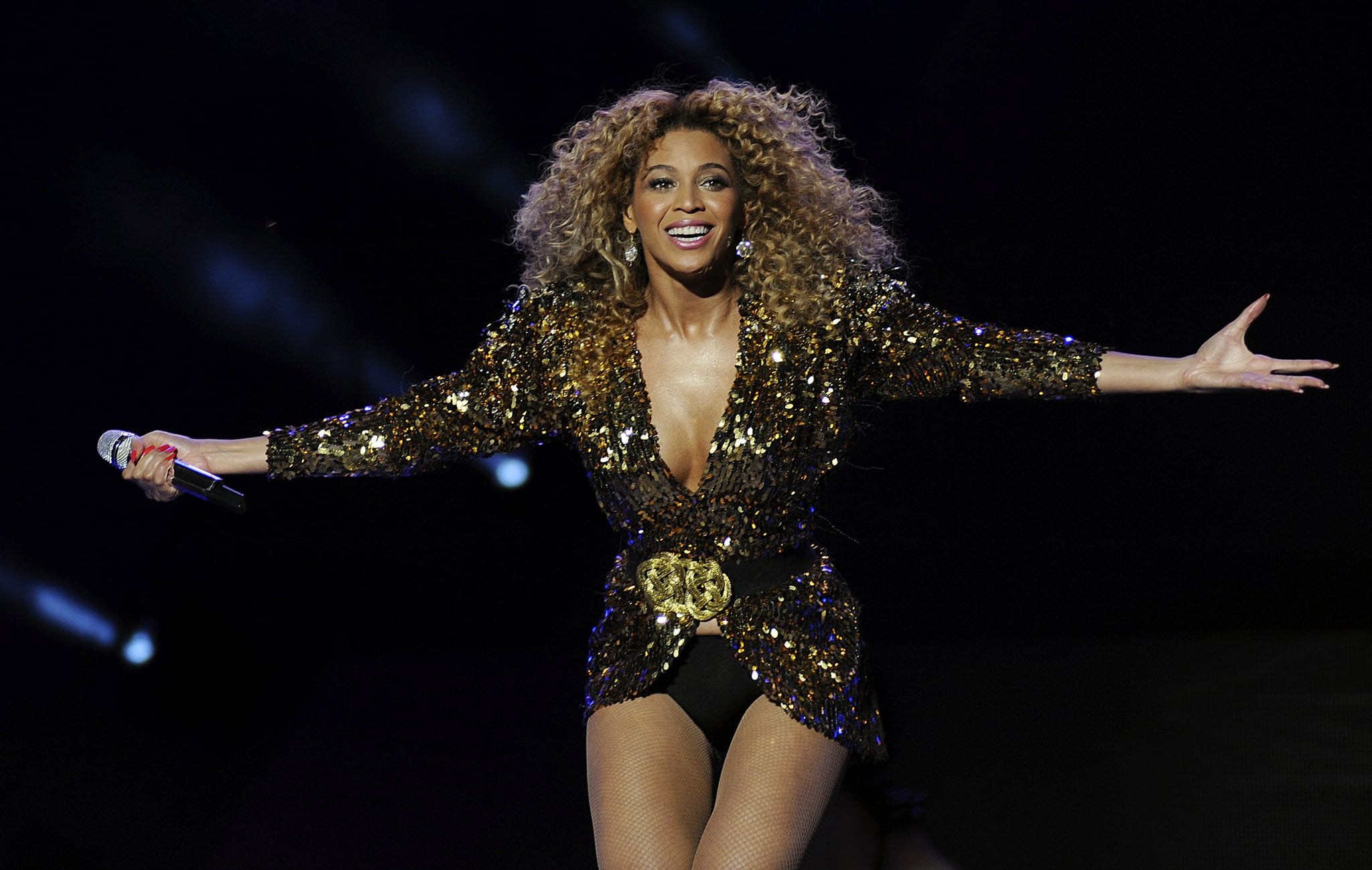 The 2020 Glastonbury Festival would have been the 50th anniversary of the iconic British summertime event, before it was cancelled due to the coronavirus. And while things certainly look different this summer in the UK, the BBC is determined to celebrate Glasto with a five-day TV and radio event that'll be broadcast across many of its channels from Thursday, 25 June, to Monday, 29 June.
BBC's The Glastonbury Experience Schedule
BBC Two, BBC Fourm, and BBC iPlayer: These channels will show classic Glastonbury performances in full from some of the biggest artists in the history of the festival, including Adele (2016), Beyoncé (2011), and David Bowie (2000) — it will be the first time Bowie's performance has ever been broadcast in full on television — Coldplay (2016), and JAY-Z (2008).
BBC iPlayer: There will be a brand-new pop-up BBC Glastonbury channel, bringing viewers back-to-back iconic sets and highlights from past festivals. BBC iPlayer will also allow viewers to relive classic moments whenever they want, with over 60 historic sets available to watch on demand.
BBC Radio Highlights: This will include a series of special shows from Jo Whiley on BBC Radio 2 from Monday, 22 June. Plus, Lauren Laverne will be joined in her BBC Radio 6 Music morning programme (8.30am to midday) by Emily Eavis on Friday, 26 June.
BBC Sounds: This will be the place for top audio highlights, bringing together the biggest moments from across BBC Radio, over 20 archive performances, and All Day Glastonbury curated collections of back-to-back sets, allowing listeners to dive in for hours of great moments from Glastonbury over the years.