Gunther's Millions: Is Countess Karlotta Leibenstein Real?
The Real Story Behind Countess Karlotta Leibenstein From "Gunther's Millions"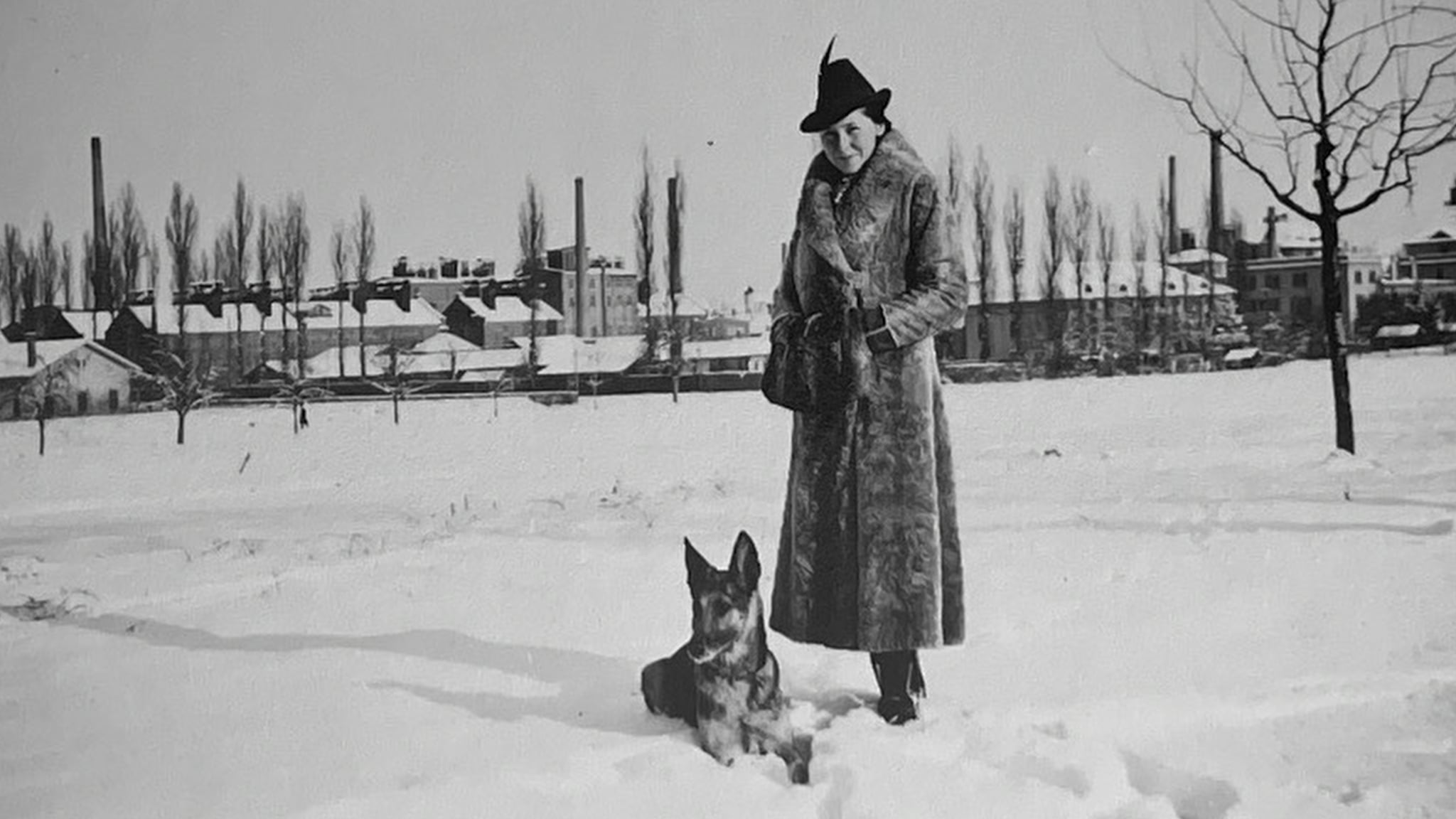 Netflix is known for exploring and investigating unbelievable stories that otherwise might not have reached widespread publicity. "Tiger King," "Tinder Swindler," and "Our Father" are just some of the unusual, shocking documentaries to come from the platform, but nothing quite compares to the story in its latest documentary, "Gunther's Millions."
The three-part docuseries, which hit Netflix on Feb. 1, centres around the world's wealthiest dog, a German Shepherd named Gunther, who reportedly had a trust fund worth $400 to $500 million, per The Daily Beast. While important questions like how the money is spent seems like it will be at the forefront of the limited series, the dog's caretaker, Maurizio Mian, arguably steals the show.
Every story has a beginning, and before Mian's multi-million dollar dog-oriented empire, Gunther was reportedly the beloved dog of a German countess, but is she real or simply a fabricated aspect of this rollercoaster of a tale? Ahead of the premiere of "Gunther's Millions," here's the real deal behind the Countess behind Gunther, the millionaire.
Who Was Countess Karlotta Leibenstein?
The story goes Gunther's millions originated from a German Countess named Karlotta Leibenstein, who apparently loved her German Shepherd (aka Gunther's great-grandfather) to the point of ensuring that his bloodline continued, as reported by Forbes.
Over the years, generations of Gunthers came and went, and eventually Gunther III was born. During the time that the Countess owned Gunther, her son tragically died by suicide, leaving her with no heir to give her multi-million fortune to, but she did have Gunther III. As she grew older, the Countess built a trust fund for Gunther III that included all of her assets, which included, "a number of subsidiary Gunther corporations as well as a yacht, a stake in a horse-racing company, and various other businesses" worth over $400 million, according to The Daily Beast.
When the Countess died, Gunther III was left in the care of Maurizio Mian, who's mother was close friends with the late Countess. As Mian grew into his role as owner/guardian of Gunther III, he began living a life of luxury, which included purchasing Madonna's $7.5 million Miami mansion, having drug-filled sex parties, and launching an entertainment group called The Burgundians, who danced and sang for Gunther III.
There has long been debate over whether or not the story of Gunther and the Countess is real or fiction.
Is Countess Karlotta Leibenstein a Real Person?
Netflix's "Gunther's Millions" reveals that the Countess Leibenstein was an elaborate fabrication to avoid paying taxes. As it turns out, Gunther's fortune was actually Mian's late mother, Maria Gabriella Gentili's, fortune. She was a pharmaceutical pioneer whose company, the Gentili Institute, made millions from developing a drug that treats osteoporosis and bone disease.
Turns out, his mother left her fortune in the care of an undisclosed German friend, but she definitely was not a countess. "It was the perfect person to take control of the bank accounts and all the assets in Liechtenstein but she never existed with the name of Carlotta Liebenstein," Mian shares in the documentary. When the friend became sick, Mian came up with the idea to pass his mother's fortune down to Gunther.
Who Was Gunther's Real Owner?
In reality, the original Gunther belonged to Mien's ex-girlfriend, Antonella Signorini, whom they shared and Mian became attached to. The photo of Gunther Mian often shared was actually just a photo of his aunt. They simply picked German Shepherds from Gunther's line to be Gunther's heir whenever the current heir died.
Just when you think you have an understanding of "Gunther's Millions," the story gets more wild and complicated. Catch the shocking series, which hits Netflix on Feb. 1, and watch the trailer below!