Hamzaa "Full Circle" EP Launch Interview
Hamzaa Is Ready For Her Music to Go Global, Starting With Her "Full Circle" EP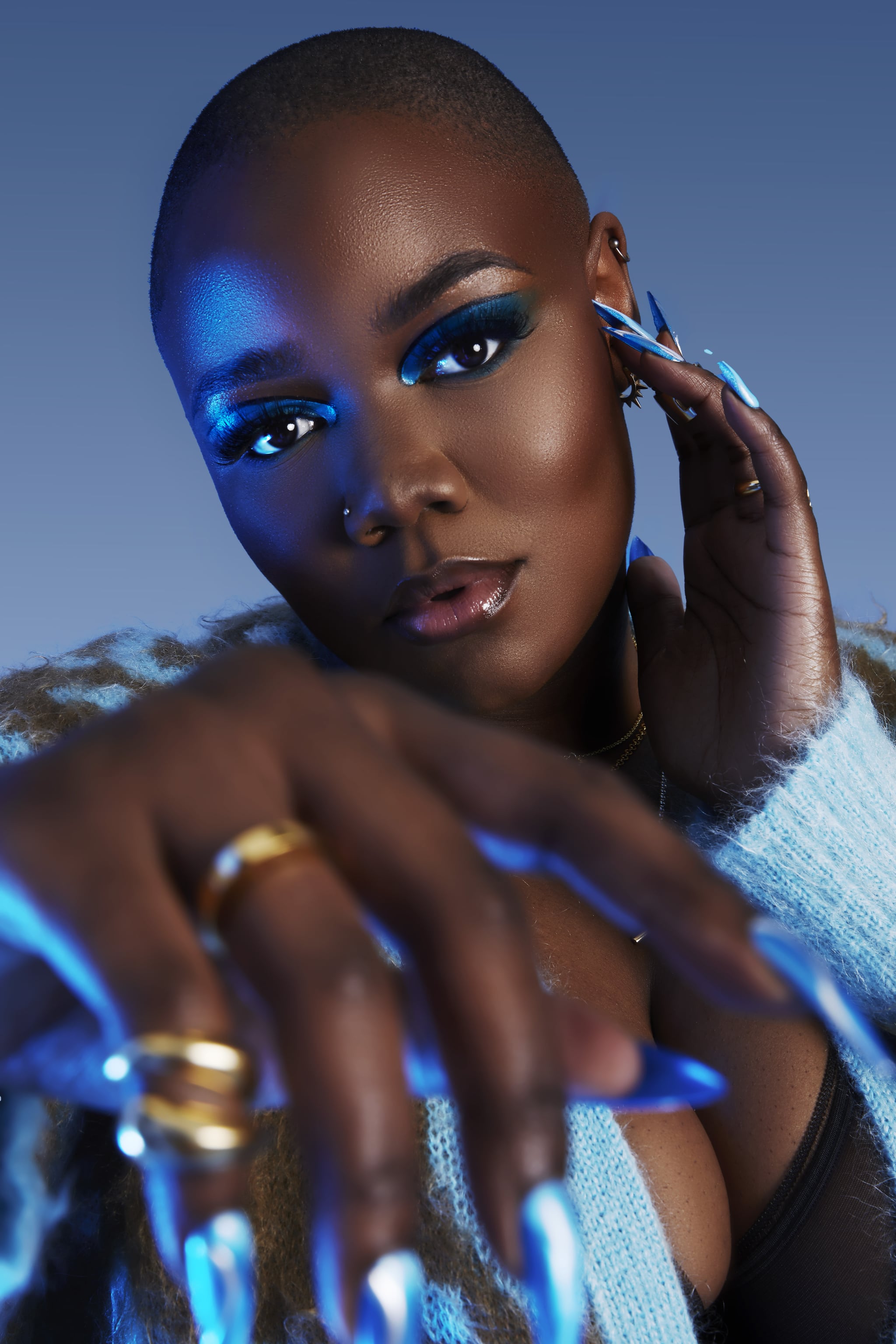 Rediscovery is an important part of the journey for emerging artists, and London-based Hamzaa is no different. First appearing on the UK music scene in 2018, the singer recently released her first track in two years, before announcing an all-new EP called Full Circle. Marking a different sound for the soul singer, the EP is set to be filled with newness and is the result of about 12 months of self discovery. We caught up with Hamzaa to refresh our memory on her musical journey, what's important to her as an artist, and of course, to hear all about the stunning new record.
"I'd always loved singing, always loved performing, but the actual love of creating my own songs started when I was in secondary school. I would put together my own covers, remix other people's songs, and come up with my own lyrics," Hamzaa told POPSUGAR. Eventually, she started performing at live shows and at open mic nights in East London, and was discovered by her now-manager, who approached her by asking how they could help her to facilitate her craft. Fast forward to 2021, and Hamzaa's released an album and two EPs, and collaborated with some of the UK's most influential artists, including Ghetts, Mahalia, and Miraa May.
Inspired by the sounds of amapiano and old-school soul, Hamzaa cites her musical influences and the artists on her current rotation as Jill Scott, Victoria Monét, Wizkid, and Laura Mvula. When it comes to her own sound, she tells us to expect a fusion of pop and soul and says, "If you imagine a classic pop song, but with the lyrics and the vocal style of soul, that's what I would call my music. I would like to say I'm very much in touch though with musical influences of the likes of R&B, house, dance music. I'm influenced by all that stuff and the elements, but I would ultimately put my sound down to pop and soul."
As an artist, Hamzaa stands for a lot of things, but particularly, she wants music fans to consider an artist's voice above all else. "A great example would be Lizzo, she's someone that has to go the extra mile to prove to everyone how happy she is and that she's comfortable in her skin, and that's a big part of her personality. But in actual fact she's very talented, regardless of her size, regardless of personality, she's a talented person. She can sing, her music is great, her style of music is great, and that should be enough of a leg to stand on," Hamzaa explained.
"I'm firm in my belief that the voice should be what matters, and the content and the voice should be the forefront of a person's success."
She added: "Back in the day, when it was just about a [musician's] voice, sometimes you didn't even know what a person looked like until they did a show, or until they did a magazine shoot or were in a music video. I'm firm in my belief that the voice should be what matters, and the content and the voice should be the forefront of a person's success or their accolades. I think with social media it's now become about 'the brand', but for some people they just love to create and they just love to put music out, and I think sometimes that's overwhelming."
In terms of her music, Hamzaa's last single prior to the EP release was a fiery collaboration with British-Algerian artist Miraa May, called "In Between". Sonically, the collaboration is one that makes a lot of sense, and musically, the chemistry is undeniable. On working with May, Hamzaa shared that "She's somebody who is very expressive and emotive, and she's extremely talented. Working with her, it was a no brainer. I love that she is unapologetically herself in every circumstance, I think that's something that's lacking in a lot of people, and more of us ought to find that within ourselves." On the top of Hamzaa's list to collaborate with next is Joy Crookes and Khalid, and we're already excited at the thought of what her future holds.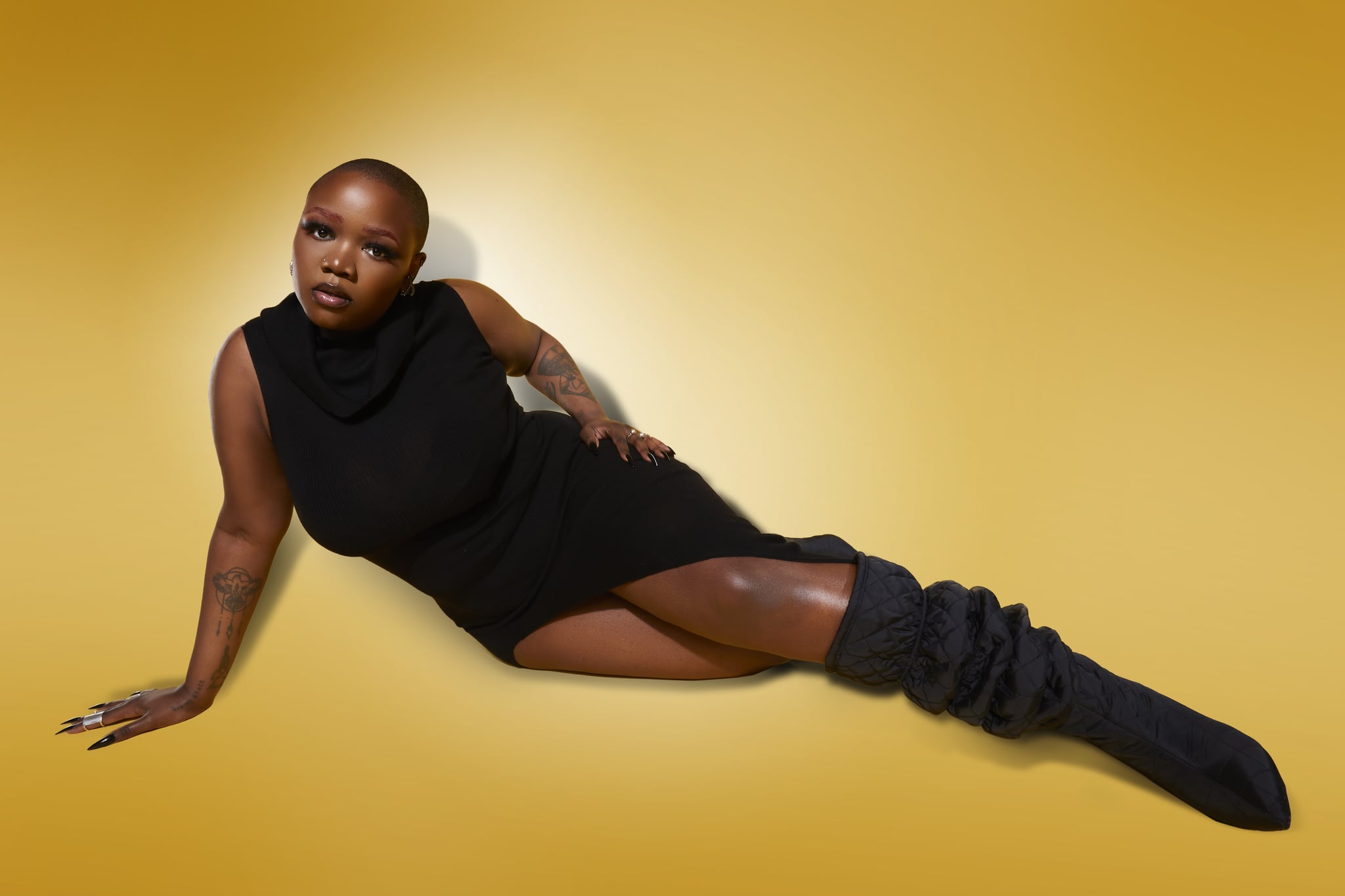 The last 12 months have been pretty monumental for Hamzaa, and it's been a time of immense change and growth. "Musically, I would say I'm a lot more fearless now. My first EP was very emotionally vulnerable, and then my second EP came around and I was a bit more closed off and a bit more vague in my approach to my music. Then I took that time away and I thought, 'What am I not doing? What's going on here?' and it took a lot out of me to get back to that place of feeling like 'You know what? People love me for just my honesty and vulnerability and my pain, and there's nothing wrong with that. I shouldn't be shy about it, I shouldn't be scared of it.'"
Hamzaa's journey is one that she describes as a "full circle" moment, conveniently sharing the same name as her new record. "It's me coming back to the beginning where I'm fearless again, but in a more confident way. I'm grown up now and a bit older and I've got a new perspective. I'm not afraid to say certain things," she explained. In terms of her personal life, there's been changes there, too. "I went from being single and heartbroken to being totally in love, and I've been aware of the emotion of that and the ups and downs. I feel like I've also grown to understand myself a bit more, and what I want in life. I'm still obviously battling with being [more] honest in my personal life, because as an artist, it's easier to express it on paper and put it in a record than it is to talk about it. But that's where therapy comes in, and I'm starting therapy again to help me get through all of that."
With releasing new music, Hamzaa explained that there can be a fear of judgement for emerging artists when releasing follow-up bodies of work — something she had to overcome when deciding to release the new project. "At first no one knew me so there was no fear of judgment and there was no fear of the unknown. Then I had the second EP come out and I was questioning, 'Do we put this out or not? Is it the right time for this type of song?' and I just started making songs that felt a little bit more general and a bit more like they'd be worthy of being released. For a time it was like my more emotional stuff wasn't really fitting for some people around me."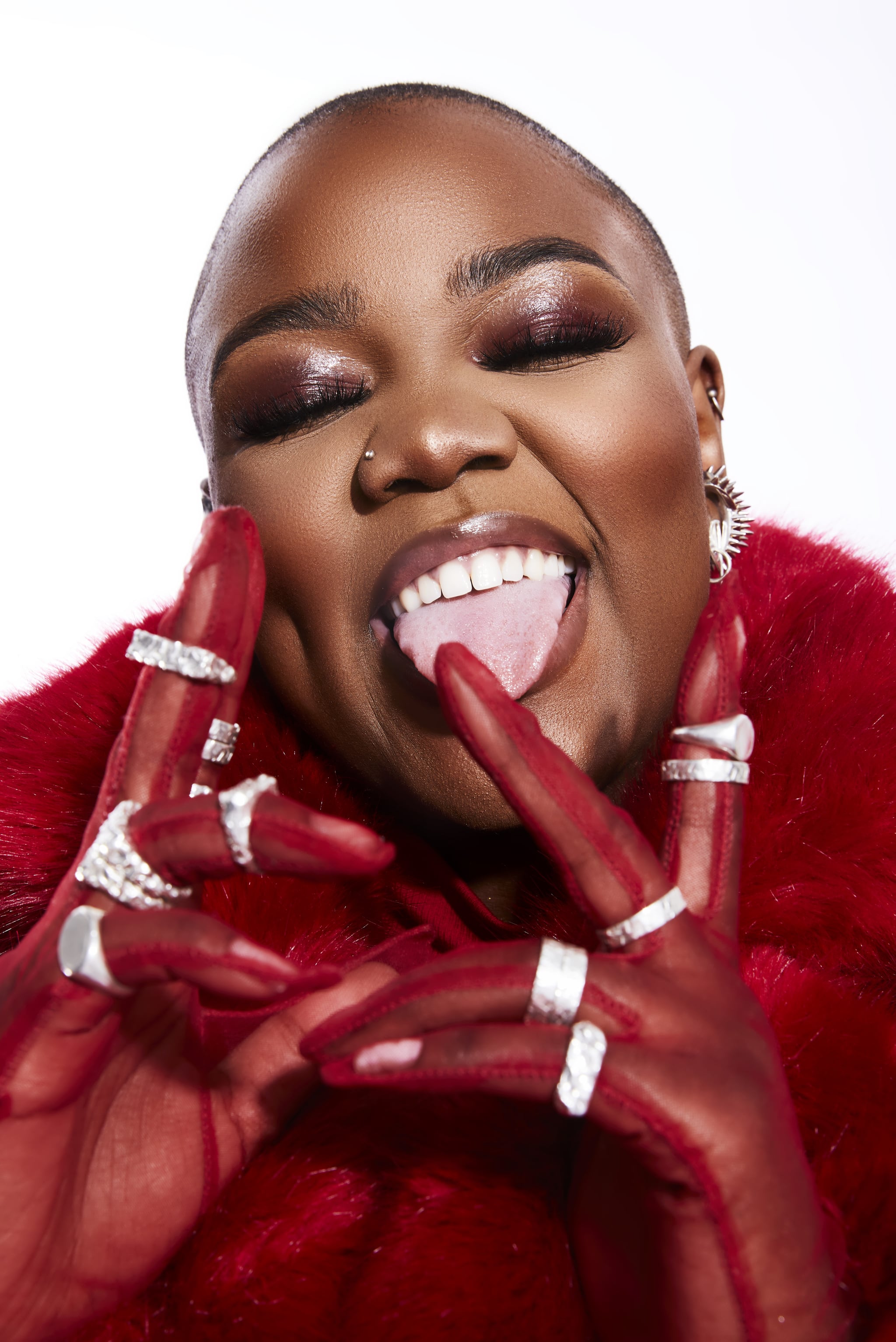 Moving on to the EP itself, the singer said that "I started making songs that felt a bit more fun, felt a bit more bubbly, a bit more cheeky. The record is fiery, but it's very emotional, and when people listen I want them to listen to the words and I want them to try and actually take in what I say. The production on the EP is very different for Hamzaa, they're not going to be used to hearing this. It's so, so different but that's what I love about it, it's the elevated version of what I do. It's like a soundtrack to life, almost. It's a project, and a solid body of work that I'm really proud of."
Standout tracks on the EP include her latest single "Heaven", as well as "Aggressive" and "In The Rain". "Heaven is one song that everyone around me was like, 'This song is amazing, you need to put this out'. I wasn't used to hearing myself like that, but my producers it was like they all took me out of my comfort zone. I was so grateful because that song is incredible. I love them all equally but two others stand out: "Aggressive" because it's so different, it's so cheeky and funny, and then "In The Rain" is just a super emotional power ballad."
Hamzaa's hopes for the future involve spreading her message even further and growing her fanbase. "Every time I put something out I love saying, 'I want to try and reach more ears and I want to go global'. I think this project has all the elements and the assets to be a world-renowned body of work, however long that takes me. I think [this project] deserves that and it's worthy of that."
Listen to Hamzaa's brand new EP, Full Circle now.
Image Source: Hamzaa