Will the HBO Harry Potter Reunion Special Airs in the UK?
Harry Potter Is Getting an HBO Reunion Special, and All Your Favourites Will Be There!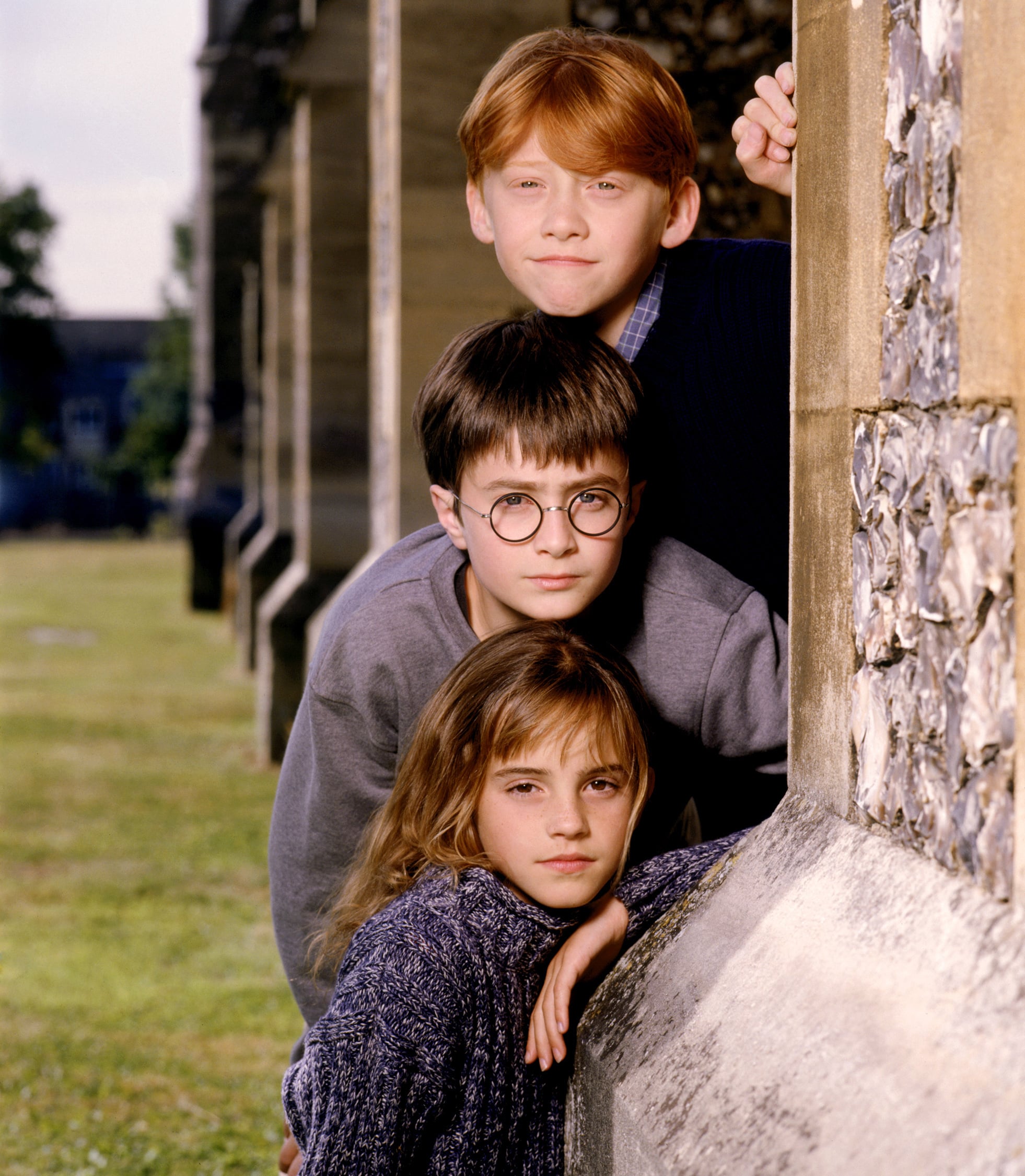 Image Source: Everett Collection
Daniel Radcliffe, Rupert Grint, and Emma Watson are reuniting! HBO Max announced on Tuesday that in honour of the 20th anniversary of Harry Potter and the Sorcerer's Stone, all of the originals are making a comeback for a special titled Harry Potter 20th Anniversary: Return to Hogwarts to discuss the franchise films and share behind-the-scenes stories. Harry Potter, Ron Weasley, and Hermione Granger aren't the only ones joining! Tom Felton (Draco Malfoy), Matthew Lewis (Neville Longbottom), Bonnie Wright (Ginny Weasley), Alfred Enoch (Dean Thomas), Ralph Fiennes (Lord Voldemort), and more will also appear on the special.
"Is this what school homecoming is like?" Felton joked on Twitter. Watson took a more heartfelt approach on Instagram; she reflected on how Hermione is still her "favourite fictional character of all time" and gushed about watching the success of her fellow castmates. "I look at my fellow cast members now and I am just so proud of who everyone has become as people. I am proud we were kind to each other that we supported one another and that we held up something meaningful," she wrote. I can tell she's going to make us cry during the reunion. Harry Potter 20th Anniversary: Return to Hogwarts airs on HBO Max on New Year's Day.
A trailer for Harry Potter 20th Anniversary: Return to Hogwarts will be released on 28 Nov. in the US during a four-night game-show special titled Harry Potter: Hogwarts Tournament of Houses on TBS and Cartoon Network. Hosted by Helen Mirren superfans will go head to head in trivia while put into four teams: Gryffindor, Hufflepuff, Ravenclaw, and Slytherin.
There's no word yet as to when and if Return to Hogwarts will air in the UK, but if it's like other HBO Max specials — the Sex and the City Reboot, the Controlling Britney Spears documentary, for example — we're keeping our fingers crossed that it will be available to watch on NOW TV and/or Sky not soon after it airs in the States.