Watch: Harry Styles Confirms "Watermelon Sugar" Song Meaning
Watching Harry Styles Confirm the NSFW Meaning of "Watermelon Sugar" Is Endearing as Hell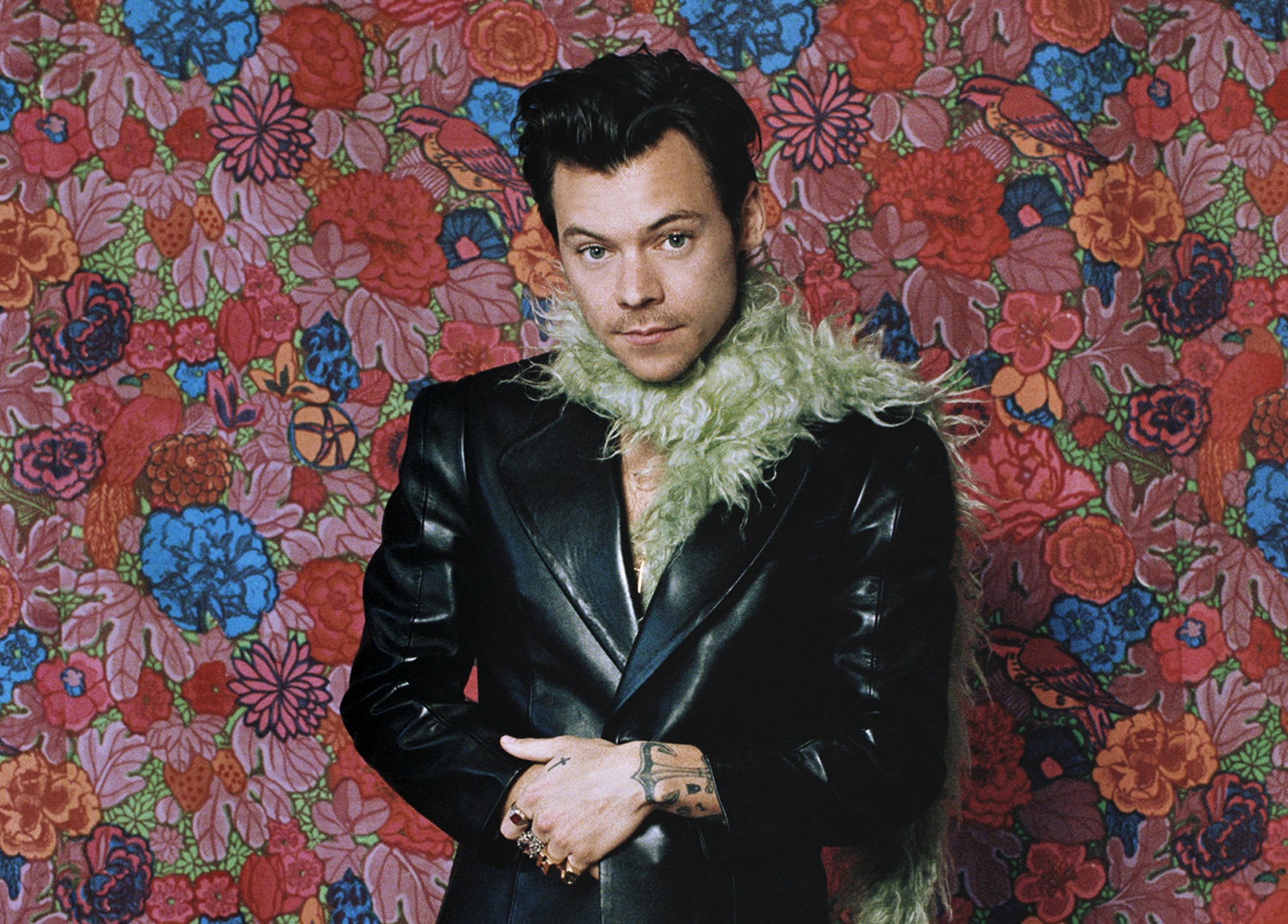 Image Source: Getty / Anthony Pham
At long last, it hath been confirmed. It took Harry Styles nearly two years, but he finally admitted the true inspiration behind his hit song "Watermelon Sugar," and, as fans have suspected all along, it has nothing to do with enjoying a slice of the sweet pink fruit on a summer evening.
During his Love on Tour concert in Nashville on 1 Oct., the 27-year-old heartthrob offered a mini history lesson on the 2019 track as his band began playing the opening notes. "It's about, uh, the sweetness of life", he said, smirking and pacing around the stage. After singing the first few verses in tandem with fans gathered at the Bridgestone Arena, Styles did away with being coy and blurted out, "It's also about the female orgasm, but that's totally different. It's not really relevant." Naturally, the admission elicited quite the boisterous response from the crowd — and likely some growing envy of Olivia Wilde, TBH.
While fans of Styles have always theorised that being on a "watermelon sugar high" had a sexual meaning, the singer has previously avoided overtly commenting on it until now. You may recall his 2019 interview with Apple Music's Zane Lowe, who described the song as being about "the joys of mutually appreciated oral pleasure". Attempting to hold back a smile, Styles adorably replied, "Is that what it's about? I don't know."
This is the latest in a string of moments that have gone viral during Styles's Love on Tour across the US. At a show the night prior in Nashville, he helped a pregnant fan reveal the sex of her baby, and the week before that, he offered one lucky attendee some unfiltered dating advice that we could all use right about now. Keep the content comin', Harry, 'cause we're eating up every single moment.