Disney+ Is Creating a Hocus Pocus Sequel
Disney+ Is Working on a Hocus Pocus Sequel For All You True Witches Out There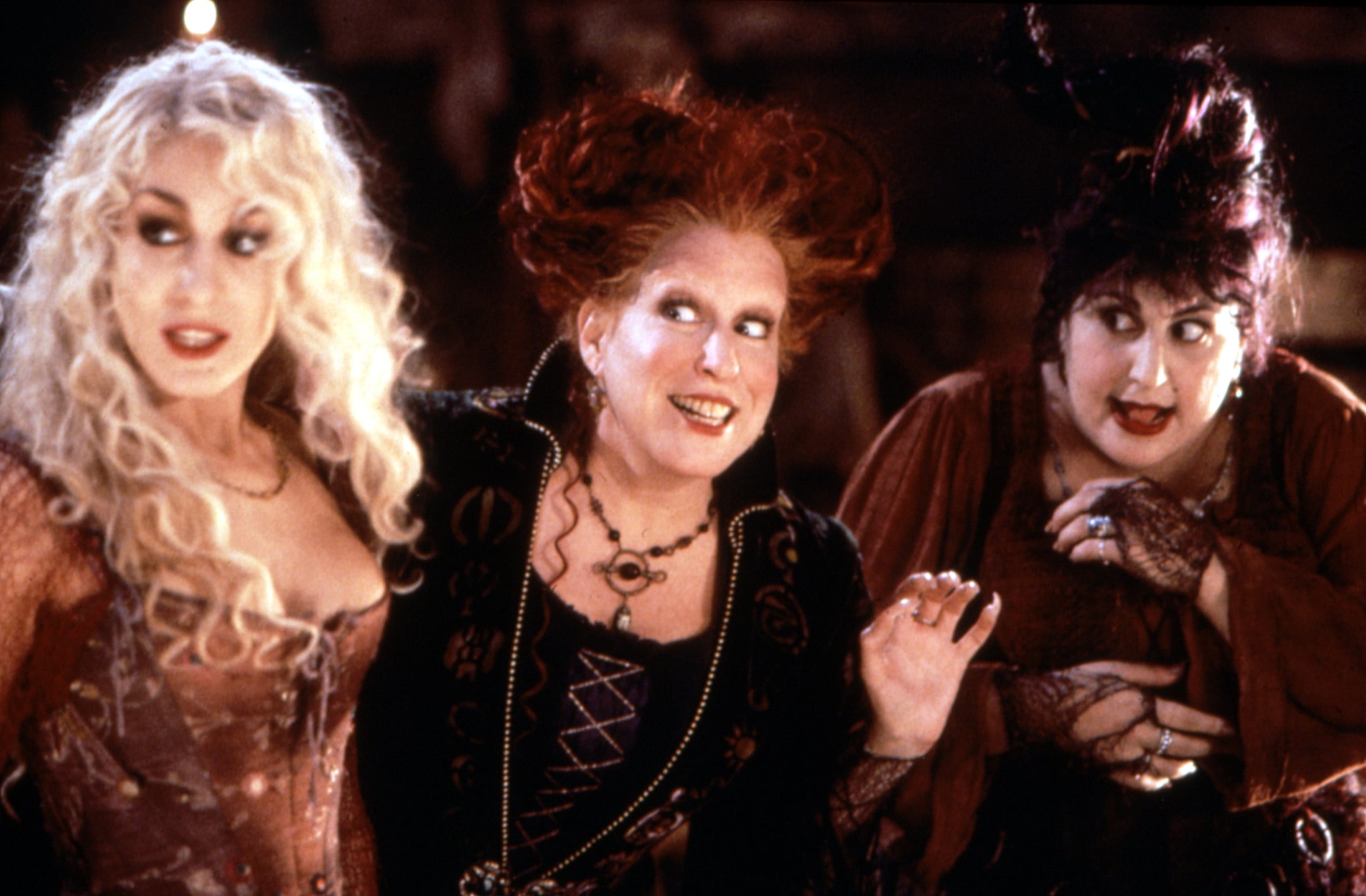 Amuck, amuck, amuck! Something wicked this way comes . . . and it looks like a Hocus Pocus sequel. According to Variety, the story behind the beloved Halloween film will continue thanks to Disney+ and writer Jen D'Angelo.
We know fans asked for a sequel to the 1993 film over the past few years, so this news is no trick, just a treat. That said, the sequel is still in early stages, and a plot and cast have yet to be revealed. The original film followed the witchy Sanderson sisters, played by Bette Midler, Sarah Jessica Parker, and Kathy Najimy. None of the original trio are currently attached to the film, but Disney hopes they will eventually become involved.
This sequel news comes shortly after Disney+ dropped an extensive list of Disney Channel original movies coming to the streaming service. Disney+ launches on Nov. 11, and judging by the lineup of content (old and new!) there will be plenty to binge.