When Will the HBO Friends Reunion Air in the UK?
Will the HBO Friends Reunion Air in the UK? Probably, but We're Not Sure When or Where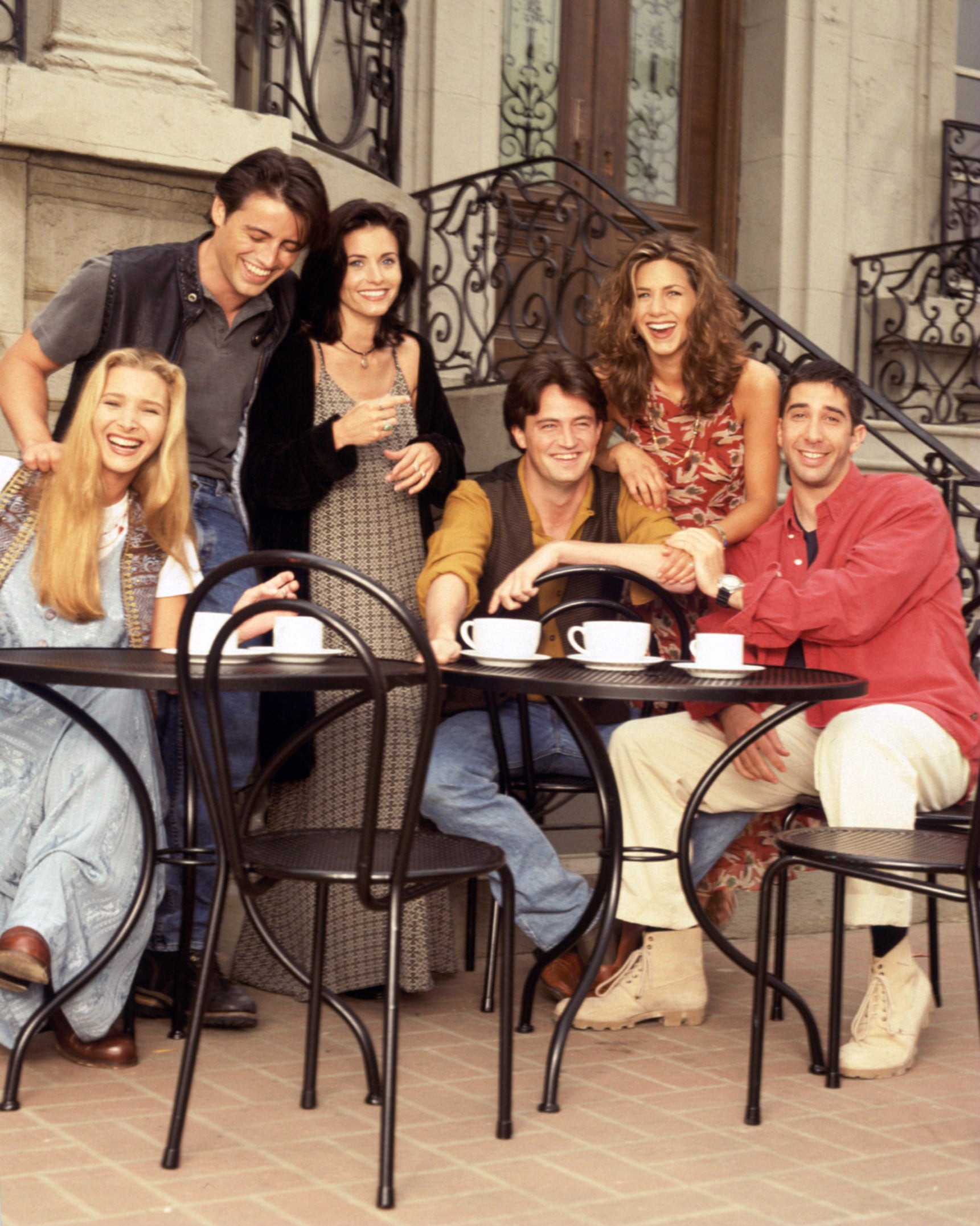 In February, a long-awaited Friends reunion special was finally confirmed. In a series of matching Instagram posts, the original cast members made it official with synced photos all captioned with the words, "It's happening. . ." which promptly sent the entire Internet into a tailspin. It was quickly confirmed that the original six — Jennifer Aniston, David Schwimmer, Courteney Cox, Matt LeBlanc, Lisa Kudrow, and Matthew Perry — will all return for a one-off, hour-long, unscripted reunion special.
The Friends reunion special will air on HBO's US-based streaming service, HBO Max, so it begs the question: will it air in the UK? It's a great question with a simple answer: probably.
The good news is that HBO Max has a standing agreement with Sky Atlantic here in the UK, which means the special will likely air here soon after the US. HBO Max launches in America this May, and it will not be released in the UK. But back in Nov. 2019, Sky Atlantic and WarnerMedia announced an extension of the programming partnership that's seen Game of Thrones and Euphoria — among other popular shows — land on Sky and Now TV soon after airing in the US.
The unscripted reunion special is expected to air in the US this May, to coincide with the launch of HBO Max, although no official date has been announced yet. As for the UK, POPSUGAR has contacted Sky to find out whether they'll deliver the goods, and we'll update you when we know more.