Is He's All That a Sequel to She's All That?
Rachael Leigh Cook Is in the New He's All That, but Don't Be Confused; the Movie Is Not a Sequel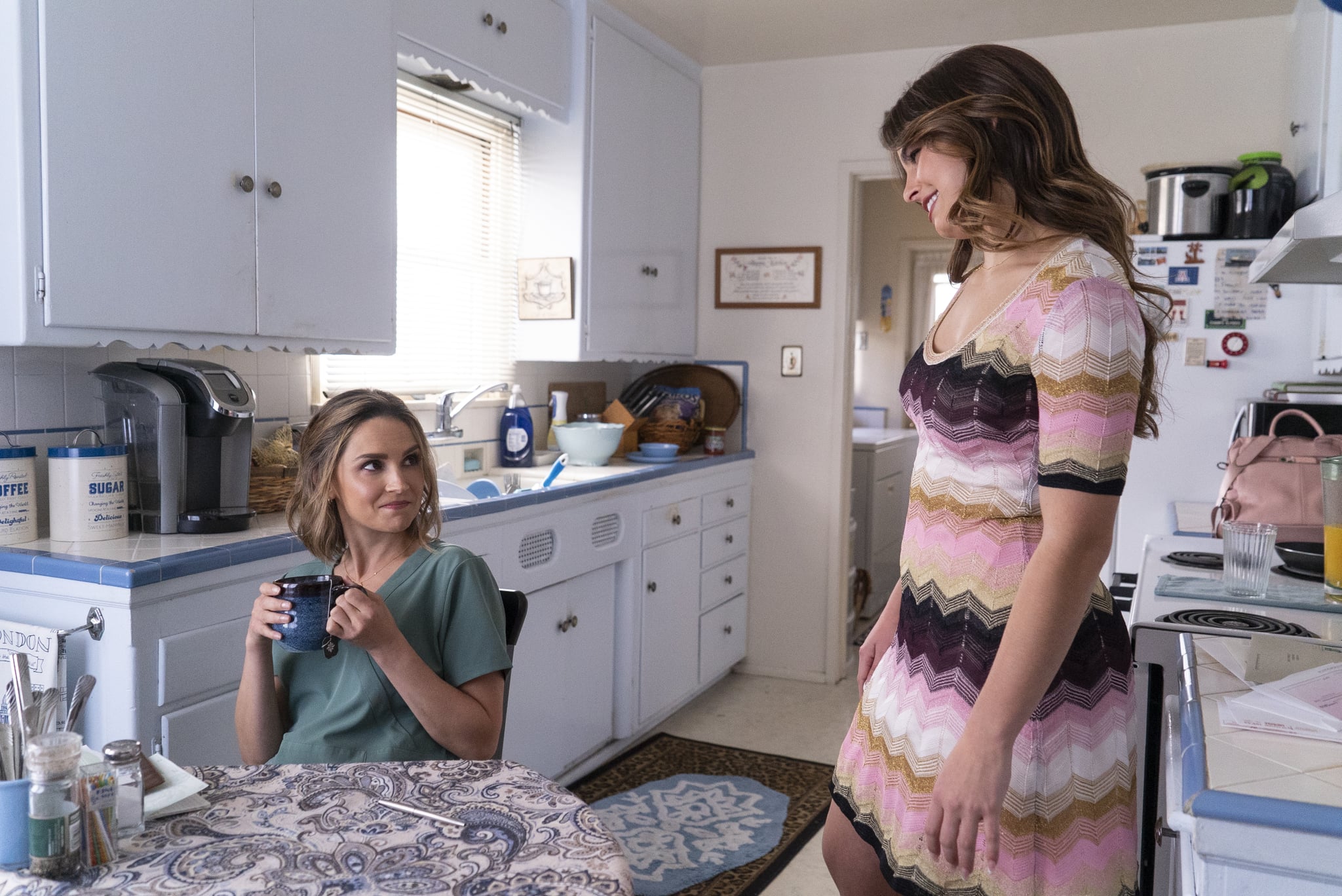 If you've watched the 1999 teen classic She's All That, you might spot a couple of familiar faces in Netflix's new He's All That. The new film features TikTok star Addison Rae as Padgett and Cobra Kai's Tanner Buchanan as Cameron in the two lead roles, and alongside them you'll see Rachael Leigh Cook and Matthew Lillard, who both appeared in the original movie — but this time, they're playing very different roles.
For those who are new to the She's All That story, which (if you ask us) qualifies as a defining moment in rom-com history, the movie is about a popular boy in high school (Freddie Prinze Jr.'s character, Zack) who takes a bet to turn the least popular girl (Cook's character, Laney) into prom queen after getting dumped by his girlfriend. In the film, Lillard plays Zack's ex-girlfriend's new boyfriend, a The Real World star she meets while on spring break.
More than 20 years later, the new adaptation follows a similar plot to the original, but the movie is a remake, not a sequel, which is made evident by the reveal that Cook and Lillard aren't playing their original roles. Instead, Cook plays Padgett's mom and Lillard plays the school's principal, Principal Bosch.
The remake film has a modern twist. Padgett is a social media influencer who catches her cheating boyfriend in the act and accidentally goes viral. To teach him a lesson and revamp her image, she makes a bet to turn Cameron into prom king, but the more time they spend together, the more she realises she does find him all that.
Buchanan expressed excitement over how the plot feels realistic to the present moment while staying true to She's All That. In an interview with People, he said: "In reality, they're both making over each other into better people, like in She's All That. It really holds true to the original story, but is just updated in a way that feels current . . . cell phones and social media are pretty integral parts of our lives now!"
While the comparisons between the two movies are inevitable, we'll be sitting here swooning over the new cast and that horseback-riding scene — if you know, you know.