Cobra Kai: Is Miguel Dead?
Cobra Kai Season 2 Ends on a Big Cliffhanger — Here's What We Know About Miguel's Fate
Watch out! This post contains spoilers.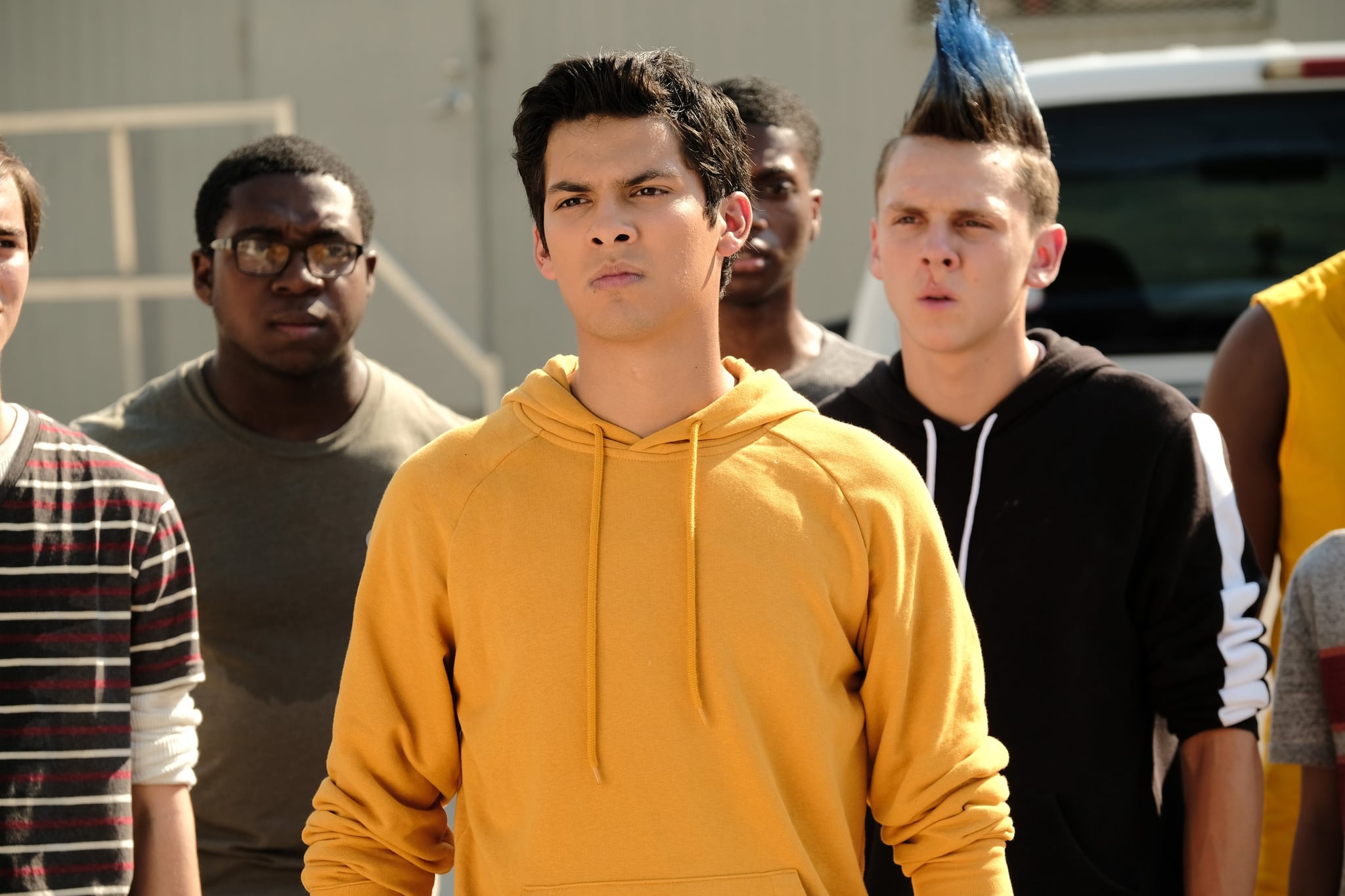 People are quickly falling in love with Cobra Kai. The Karate Kid reboot first premiered on YouTube Red in 2018, but has gained a big following thanks to its recent release on Netflix. With all the interesting characters and captivating storylines, it's easy to see why people are binge-watching. If you're already made it to the end of season two, you're probably eager for more episodes following that major cliffhanger with Miguel. Thankfully, it seems like we'll be getting some answers when the show returns for season three later this year.
At the end of season two, tensions between Cobra Kai and Miyagi-Do are higher than ever. After Samantha and Miguel share a kiss at a party, a huge fight ensues at school between the rival groups. Miguel and Robby eventually face off above the staircase, with the end result being Miguel toppling down a flight of stairs. By the end of the episode, things are not looking good for Miguel. Although he is still alive, he is unconscious and in critical condition. So, will Miguel be able to pull though? Xolo Maridueña's tweets certainly have us hopeful.
In November 2019, the actor who plays Miguel confirmed that he was on set for the upcoming season three, writing, "Can NOT wait for you guys to see the amazing work this team has put together. I am thankful for everyone's hard work and commitment and humbled to be a part of the #CobraKaifamilia." Cobra Kai's executive producers Jon Hurwitz, Hayden Schlossberg, and Josh Heald previously teased Maridueña's return during an interview with Entertainment Weekly in April 2019, but didn't exactly elaborate on how his character's story would play out in coming episodes.
Seeing how hard Miguel's back hit the stairs during the fall, it's likely that he will have a long road to recovery throughout season three. There are even theories that Johnny and Daniel's past love, Ali, could be the one who helps Miguel get better. As Daniel previously mentioned during season one, Ali is a pediatric surgeon, and she recently sent Johnny a friend request at the end of the episode. Perhaps this is a way for the writers to bring her into the story. Season three can't get here fast enough!