The Kissing Booth 2: Is Taylor Zakhar Perez Really Singing?
Yes, That's Really Taylor Zakhar Perez's Beautiful Voice in The Kissing Booth 2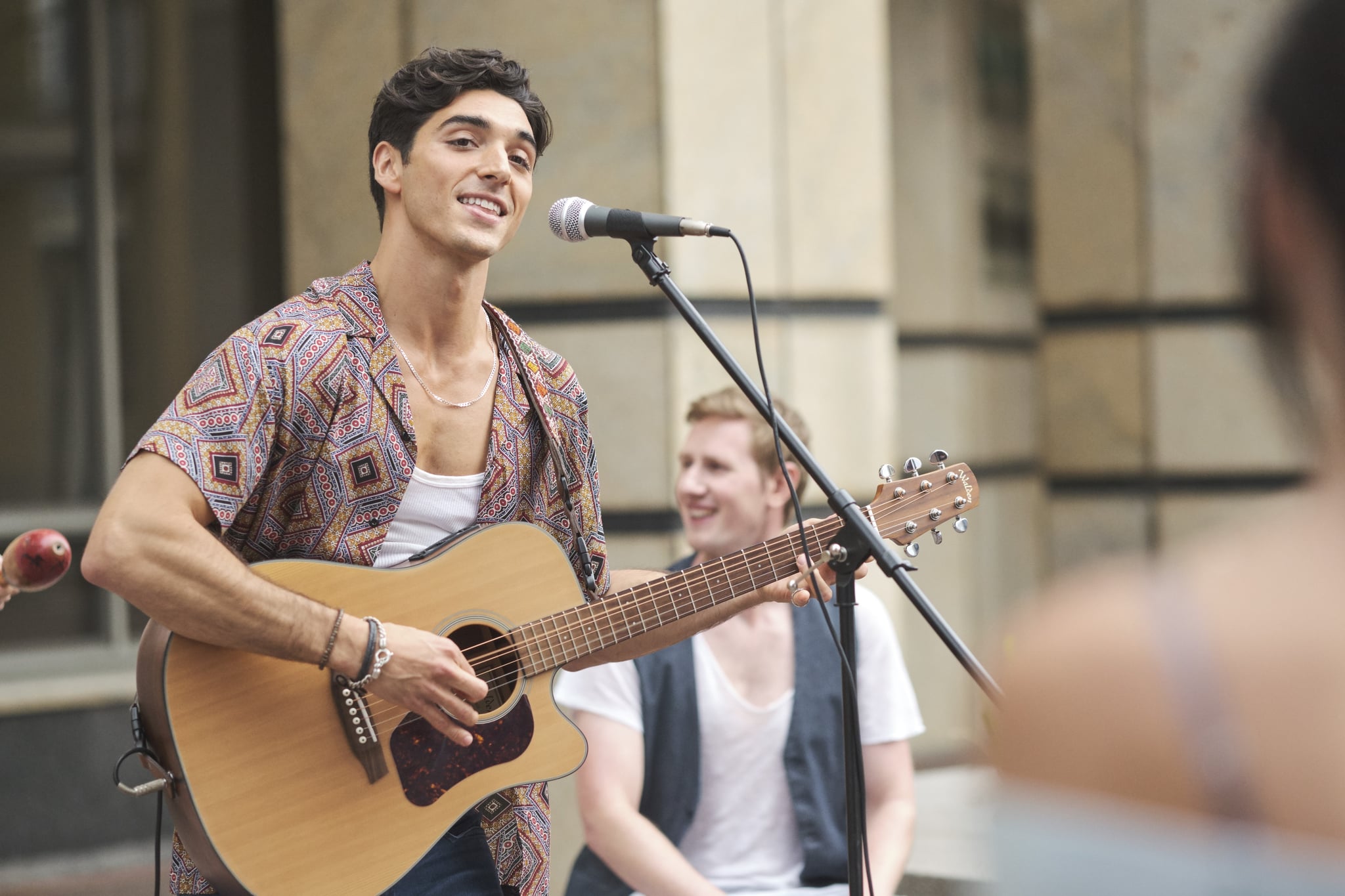 Elle has a brand new love interest in The Kissing Booth 2, and he's giving Noah a run for his money. In the Netflix sequel, Elle finds herself drawn to the new guy in school named Marco, played by Taylor Zakhar Perez. Not only is he incredibly attractive and charming, but he's also a musician. Swoon! Throughout the movie, Marco shows off his musical skills as he performs at the Halloween party and on the street. Of course, our main thought after watching the movie was: is that really Perez singing and playing guitar?
The short answer is yes! During an interview with POPSUGAR, Perez confirmed that he's really performing during those scenes. "I practiced my butt off," he said about the musical moments in the film. "I was super, super lucky to have [the film's director Vince Marcello], who has a crazy amazing musical background, being an actor on Broadway. He was able to set me up for greatness and just give me all of the support I needed."
Though he grew up singing, Perez admitted that he had never played guitar before, so that was definitely learning experience. "Looking at those strings, I was very confused the first couple of weeks," he said. "And then it just kind of became like muscle memory." We definitely think he did a great job!