Jack Whitehall's BRIT Awards Backstage Secrets
Jack Whitehall Admits That He Still Has a Thing for Dua Lipa's Dad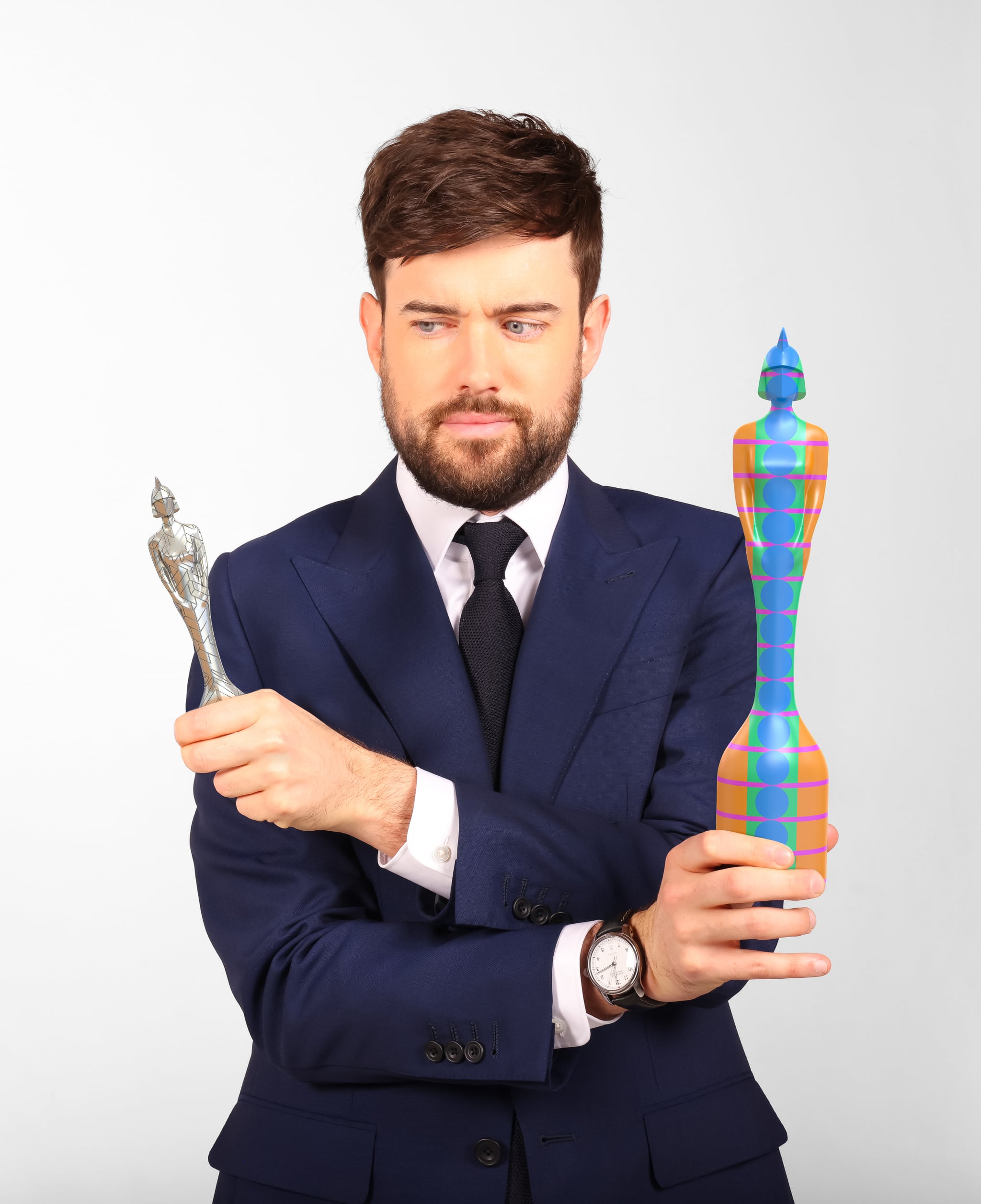 Jack Whitehall is set to be the host of this year's BRIT Awards 2021 for the fourth time, and it's clear that he's already pretty excited about it. On 29 April, the presenter and comedian decided to spill his backstage "secrets" ahead of the ceremony, whether they were true or not. Viewers were able to send in questions about previous BRIT Awards events, for Whitehall to answer pretty much however he pleased.
Questions ranged from what happened after he spilt red wine on Harry Styles's (very expensive) suit, to whether or not he has spoken to pop star Dua Lipa about her "hot" dad yet (he actually has), and after that — they just got funnier. Whitehall also admitted to being "accosted" by Niall Horan and "his little friend Lewis Capaldi" backstage after the show, when they were both "intoxicated", after he referred to Horan as "the other one" during a hilarious award announcement.
The BRIT Awards 2021 will take place on Tuesday 11 May at the O2 Arena, and this year, all winners will receive not one, but two bespoke-designed trophies, allowing them to regift one of the trophies to a person of their choice. Designed by visual artists Es Devlin OBE and Yinka Ilori MBE, the awards feature two statuettes of different sizes and colours, in the hopes that the smaller, silver trophy will be gifted to a family, friend, key worker, or fellow artist.
Watch the video in full ahead.
Image Source: JMEnternational