Jamie Foxx and Daughter Corinne Announce New TV Show
Jamie Foxx Set to Host "We Are Family" With Daughter Corinne Post-Hospitalization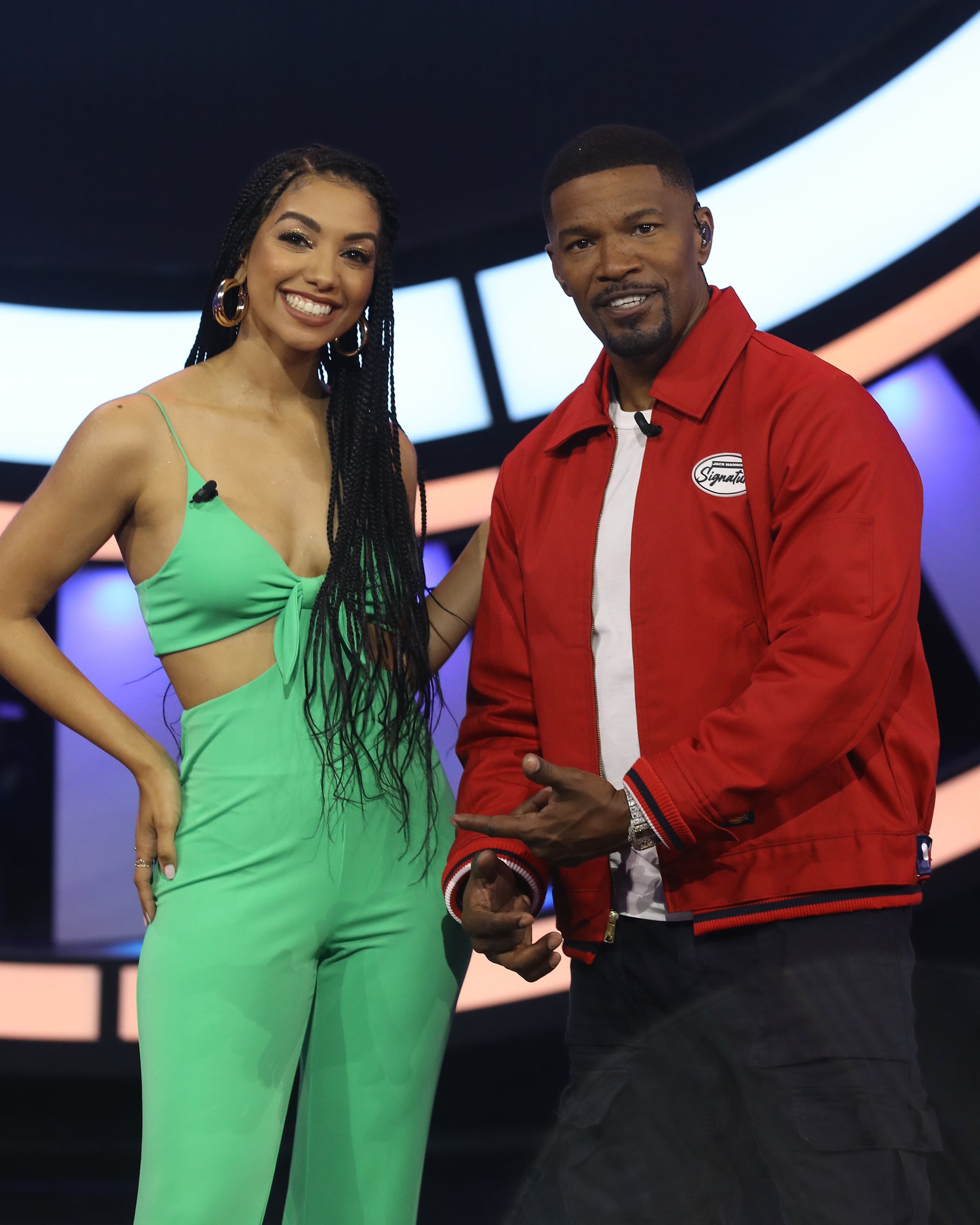 Jamie Foxx and daughter Corinne Foxx have announced their next project, days after Corinne announced her dad was out of the hospital after his mysterious illness. The new show, called "We Are Family," is a music-centric game show that will premiere on Fox in 2024. Jamie, 55, and Corinne, 29, previously teamed up to host Fox's "Beat Shazam." Jamie has hosted that show since 2017, with Corinne serving as the show's DJ (Nick Cannon and Kelly Osbourne are taking over as guest host and DJ the next season, however, due to Jamie's illness.)
According to a statement from Fox, "We Are Family" will feature non-famous relatives of celebrities performing duets with their family member, whose identity will remain hidden. The audience of 100 contestants will try to guess the celebrity, and can ultimately win up to $100,000 each. Fox says the celebrities will range from "musicians and professional athletes to actors and beyond." Jamie is an executive producer on the series as well.
In the statement, Jamie and Corinne said, "We are thrilled to be developing 'We Are Family' with Jeff Apploff and our friends at FOX Entertainment after so much success with six seasons of 'Beat Shazam.' We hope this show brings as much fun to audiences at home as we've had creating it when it premieres next year."
Jamie was filming his upcoming Netflix movie "Back in Action" when he was hospitalized in early April. "We wanted to share that, my father, Jamie Foxx, experienced a medical complication yesterday," Corinne wrote in a since-deleted Instagram post on April 12. "Luckily, due to quick action and great care, he is already on his way to recovery. We know how beloved he is and appreciate your prayers. The family asks for your privacy at this time."
On May 12, Corinne made a new post stating that Jamie "has been out of the hospital for weeks, recuperating," adding "In fact, he was playing pickle ball yesterday!" She teased "an exciting work announcement" coming soon — presumably "We Are Family." Jamie and his family have not specified what his health issue was.