Jasmin Savoy Brown on Playing Scream's First Queer Character
Jasmin Savoy Brown Talks About Bringing the First Queer Character to the Scream Franchise, Finally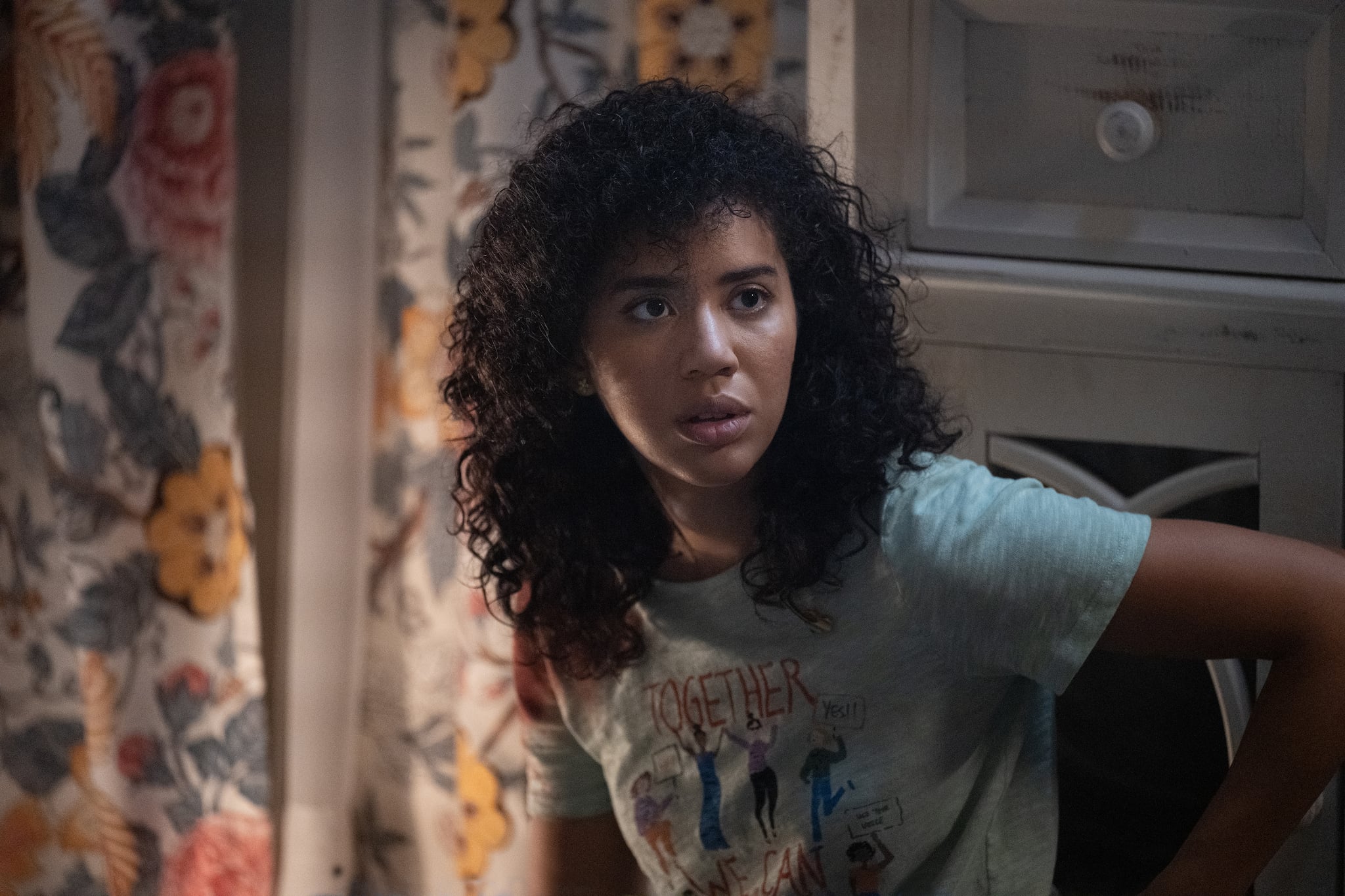 Jasmin Savoy Brown had never seen Scream before being cast in the upcoming fifth film. So, she did her research. "I was blown away by how ahead of its time it was," Brown said during a virtual press day last year. Despite its vision, however, the franchise previously lacked diversity among its characters, which directors Matt Bettinelli-Olpin and Tyler Gillett hope to change with their relaunch. Brown is part of that change as Mindy Meeks-Martin, the franchise's first queer character.
Whereas the MTV Scream television series offered more sexual diversity, the four prior films had not one openly LGBTQ+ character in a main role. It is, however, worth noting that in Scream 4, Robbie Mercer tells Ghostface he's gay just before being killed. "If it helps," he says, believing it might spare his life per the rules shared in his film club meeting earlier in the film. But until now, that had pretty much been the extent of it for the Scream Cinematic Universe.
"To get to come on board with a character who is queer and out, and doesn't make a thing about it, is really cool," Brown said, "and it's extra cool that it's a woman of colour." The actor, who personally identifies as queer, said the production team encouraged her to shape the role and make Mindy her own, from wardrobe choices to mannerisms. "That spoke volumes."
Brown also appreciated how Mindy's character development didn't hinge on her sexual orientation, either. "What's cool is there wasn't a long conversation," she said. "I'm just a person who happens to be queer, which we need to see more of on-screen." Brown added, "I think the queer community will be happy. I hope so, I'm happy."
Scream also ushers in more Latinx representation, with the addition of Melissa Barrera and Jenna Ortega as sisters Sam and Tara Carpenter. "Our characters weren't written as Latinas — they were just a female character and they chose us," Barrera said. "I think this is the most diverse cast ever in the Scream franchise, and also the first time that you have Latin representation and there's two of us, so that's amazing."