Jason Sudeikis Movies and TV Shows
18 Jason Sudeikis Movies and Shows to Watch After "Ted Lasso"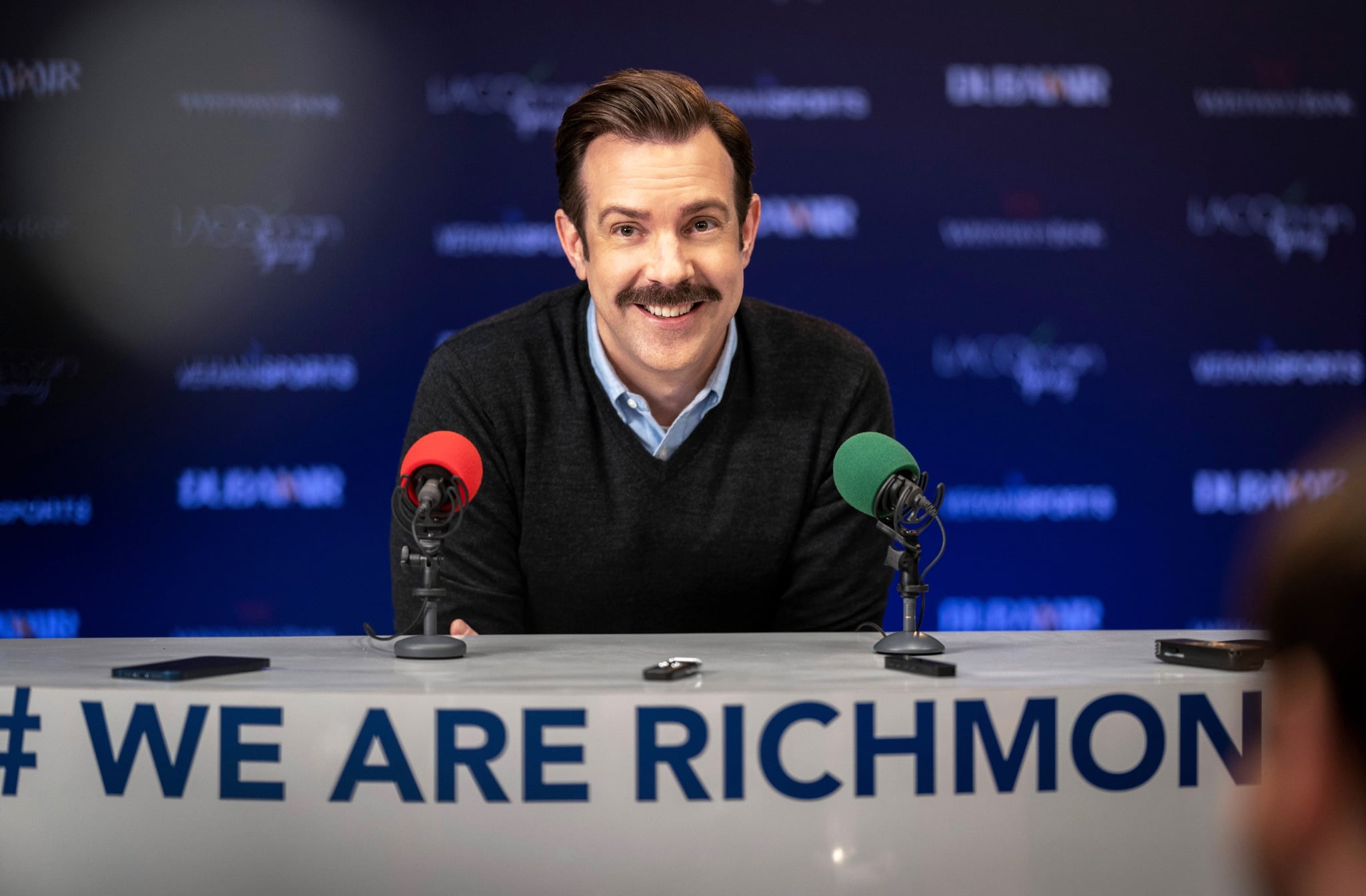 Image Source: Everett Collection
Jason Sudeikis is arguably most recognised now for his award-winning work in the acclaimed Apple TV+ series "Ted Lasso," but the actor had a strong start in the entertainment industry before that. In 2003, he started working as a writer for "Saturday Night Live," and he went on to work on the beloved live comedy show as both an actor and writer for the next 10 years before his departure in 2013. After he gained popularity on "SNL," Sudeikis appeared in other shows, including "30 Rock" from 2007 to 2010 and "The Cleveland Show," which he voice acted for from 2009 to 2013.
Following his success on TV, Sudeikis turned his attention to movies, notably starring in comedies like "Horrible Bosses" alongside Jennifer Aniston and Jason Bateman, "The Campaign," and "We're the Millers" in the early 2010s. Along with his comedic performances, the actor also has taken on roles in indie films like "Sleeping With Other People," "Colossal," and "Booksmart." In 2020, Sudeikis cocreated, cowrote, and coproduced "Ted Lasso," which he also stars in.
The third season of "Ted Lasso" premieres on 15 March, but if you want to catch up on some of Sudeikis's other works, check out 18 of his best movies and TV shows!
Jason Sudeikis Movies
1. "Booksmart"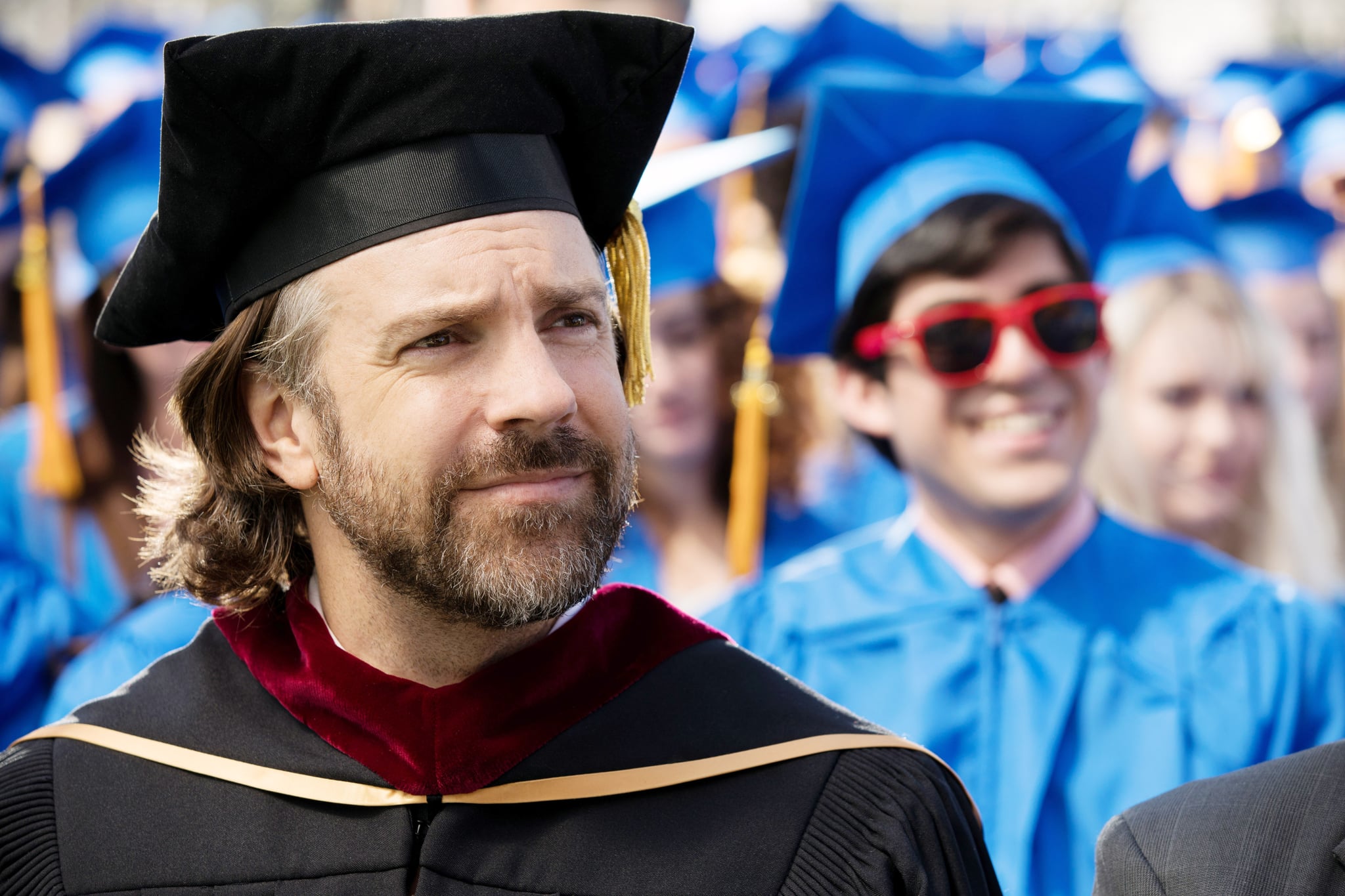 Image Source: Everett Collection
Directed by his then-partner Olivia Wilde, Sudeikis stars as Principal Jordan Brown in this coming-of-age comedy starring Beanie Feldstein and Kaitlyn Dever. The film follows friends Molly and Amy as they go to a graduation party on the last day of classes, which brings the two successful students out of their shell.
2. "Colossal"
Sudeikis shares the screen with Anne Hathaway in "Colossal," a science-fiction black comedy about a writer named Gloria (Hathaway) who struggles with alcoholism and finding work. After she is kicked out of her apartment, she moves back home and reunites with her childhood best friend, Oscar (Sudeikis), at which point she discovers she has the power to manifest a reptilian monster and control it with her mind/body.
3. "Kodachrome"
Based on a 2010 NYT article, this 2017 Netflix film stars Sudeikis as Matt Ryder, a record executive on the verge of losing his job. To make matters worse, Matt learns his estranged father, photojournalist Benjamin Ryder (Ed Harris), has terminal cancer and requests his company on a cross-country road trip to process the last of his Kodachrome film.
4. "Tumbledown"
In this rom-com, Sudeikis plays the role of New York writer Andrew McCabe, who travels to Maine to investigate the murder of a popular folk singer. During his visit, he falls for the victim's widow, Hannah Miles (Rebecca Hall).
5. "Horrible Bosses"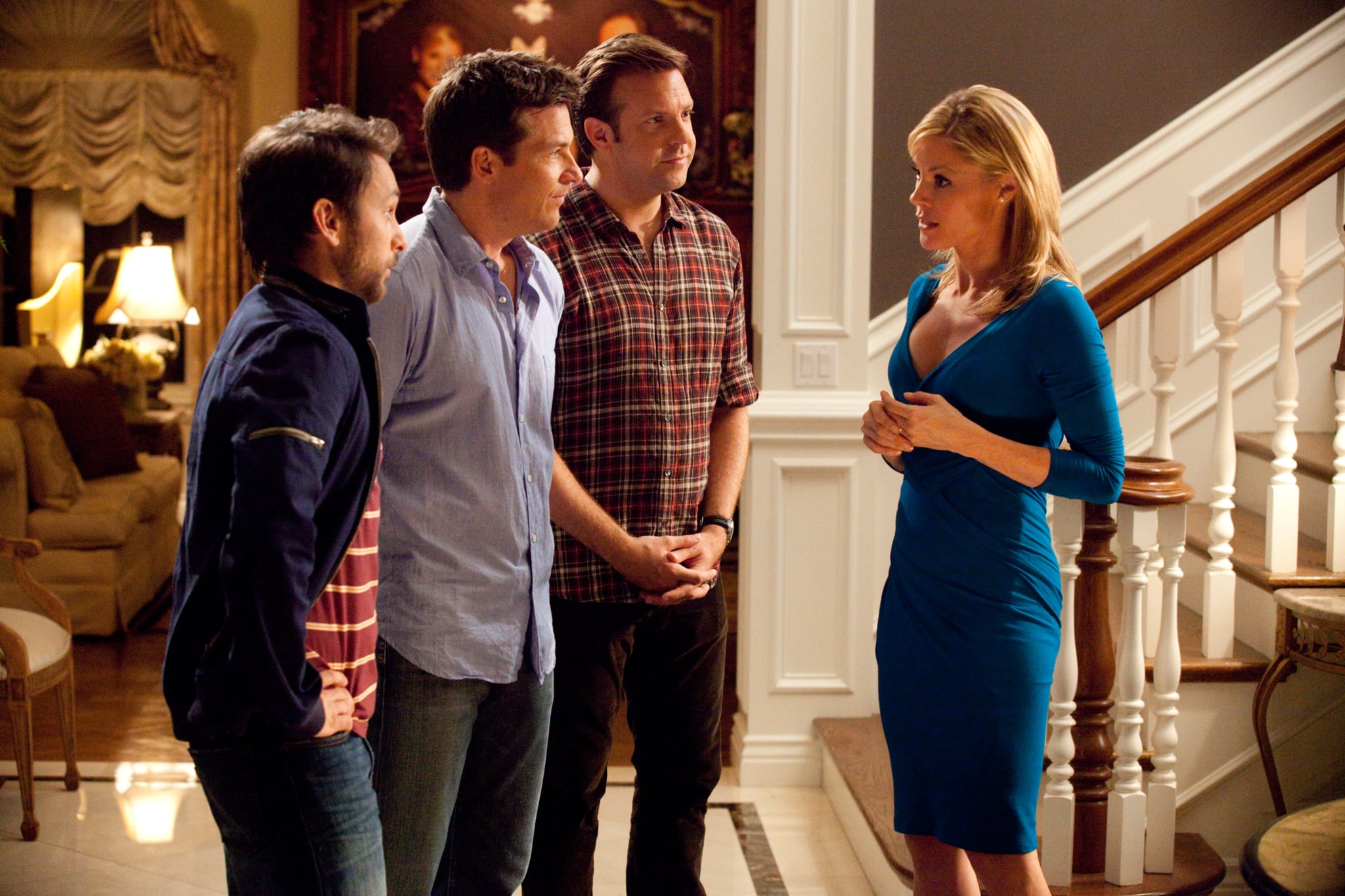 Image Source: Everett Collection
Arguably one of Sudeikis's biggest movies, "Horrible Bosses" follows three friends who are all at the end of their rope after dealing with their overbearing, intolerable bosses. Together, they hatch a plan to get revenge and murder their bosses, which proves to be harder than they anticipated.
6. "We're the Millers"
Sudeikis collaborated with his "Horrible Bosses" costar Jennifer Aniston in the 2013 film "We're the Millers," which centres around low-level weed dealer David Clark (Sudeikis), who convinces his neighbours to pose as members of his family so he can smuggle drugs from Mexico to the US.
7. "Race"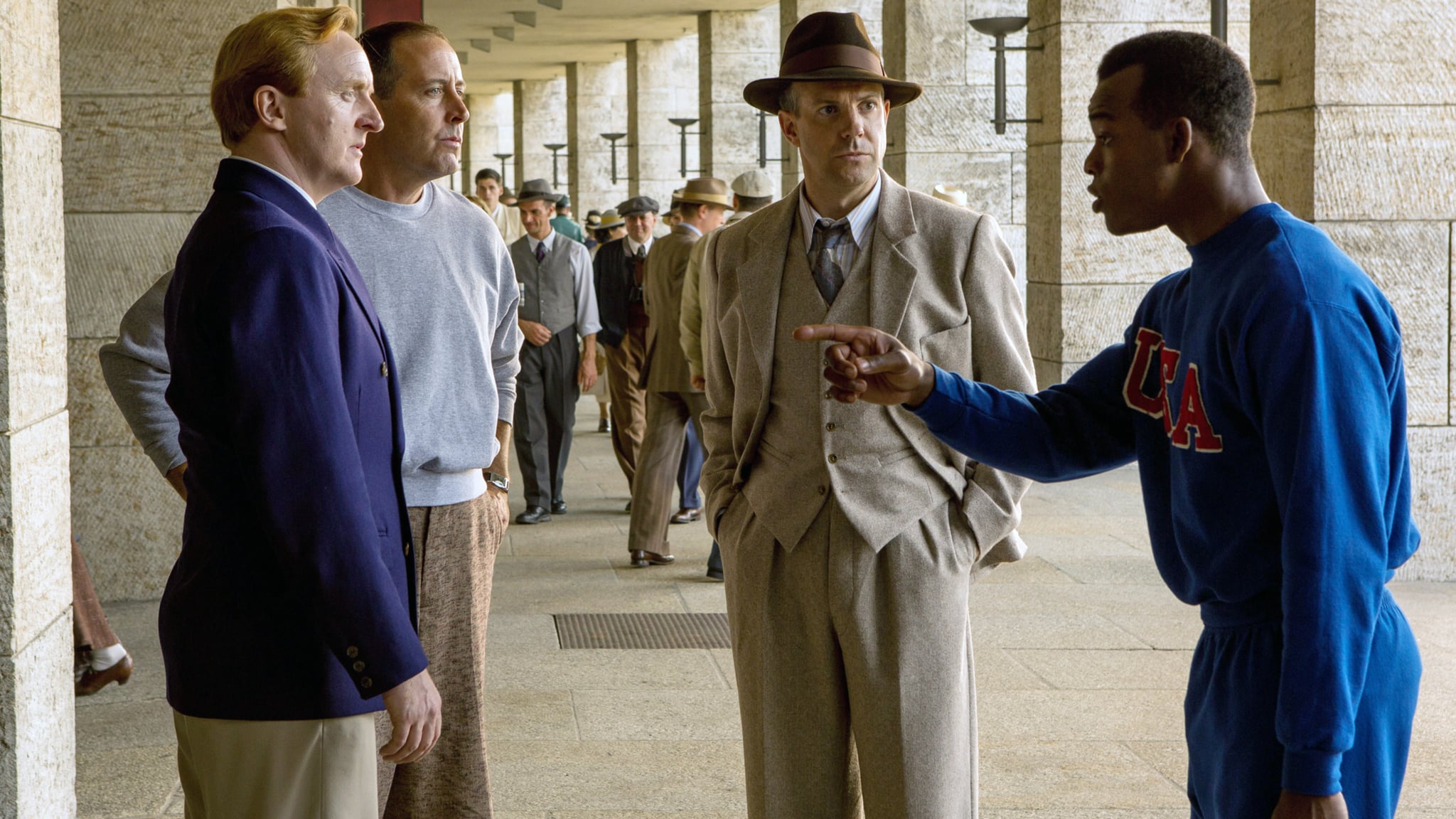 Image Source: Everett Collection
In this sports biopic, Sudeikis portrays Larry Snyder, a real-life athlete and renowned coach of olympian Jesse Owens who is regarded as one of the greatest track and field athletes in modern history. Throughout the film, Snyder coaches and helps Owens (Stephan James) make his way to the 1936 Berlin Olympics.
8. "Masterminds"
Based on the 1997 robbery of the Loomis Fargo factory in North Carolina, "Masterminds" follows a group of criminals who rob the Loomis Fargo & Company of nearly $20 million. Sudeikis plays the role of Michael Aaron "Mike" McKinney, an unstable hitman hired by members of the crew to kill David Scott Ghantt (Zach Galifinakis).
9. "Driven"
Loosely based on a true story, "Driven" stars Sudeikis as pilot Jim Hoffman, who becomes an FBI informant after he is arrested for smuggling and trafficking cocaine. While working as an informant, he befriends car executive John DeLorean and learns that he plans on smuggling cocaine in order to dig himself out of nearly $300,000 of debt.
10. "Downsizing"
In "Downsizing," Norwegian scientist Dr. Jørgen Asbjørnsen develops the process of downsizing, a scientific means of shrinking organic material to combat overpopulation and the effects of global warming. After downsizing becomes mainstream, Paul Safrânek agrees to downsize himself with a push from his friend, Dave (Sudeikis), and sees the good and bad of living as a small, shrunken person.
11. "Epic"
Sudeikis voices the character Professor Radcliffe Bomba in "Epic," an animated film inspired by the 1996 children's book, "The Leaf Men and the Brave Good Bugs," by William Joyce. In the film, Professor Bomba is an eccentric scientist that has dedicated his life to studying tiny soldiers known as the Leafmen who protect their territory from evil creatures called Boggans.
12. "Sleeping With Other People"
In this indie rom-com, Sudeikis stars alongside Allison Brie, Adam Scott, and Natasha Lyonne, among others. The film follows Jake Harper (Sudeikis) and Lainey Dalton (Brie), who had a one-night stand in college. After 12 years of not seeing each other, the two run into one another and attempt to have a platonic relationship despite their strong mutual attraction.
13. "Book of Love"
After losing his wife in an accidental death, architect Henry (Sudeikis) struggles to find meaning and a purpose in life but is drawn to a young runaway named Millie (Maisie Williams), whom his late wife befriended. After Millie reveals she is searching for father who is lost at sea, Henry tries to help Millie find him, and the two form a strong bond embarking on the adventure.
Jason Sudeikis TV Shows
American football coach Ted Lasso (Sudeikis) is recruited to coach AFC Richmond, an English football team, despite having no grasp of the sport. The unexpected move was orchestrated by the team's owner, Rebecca Walton (Hannah Waddingham), as a means to plummet the team's chances of success and seek revenge on her husband, who was the AFC Richmond's previous owner, but Ted's approach to coaching and charm turns her plan on its head.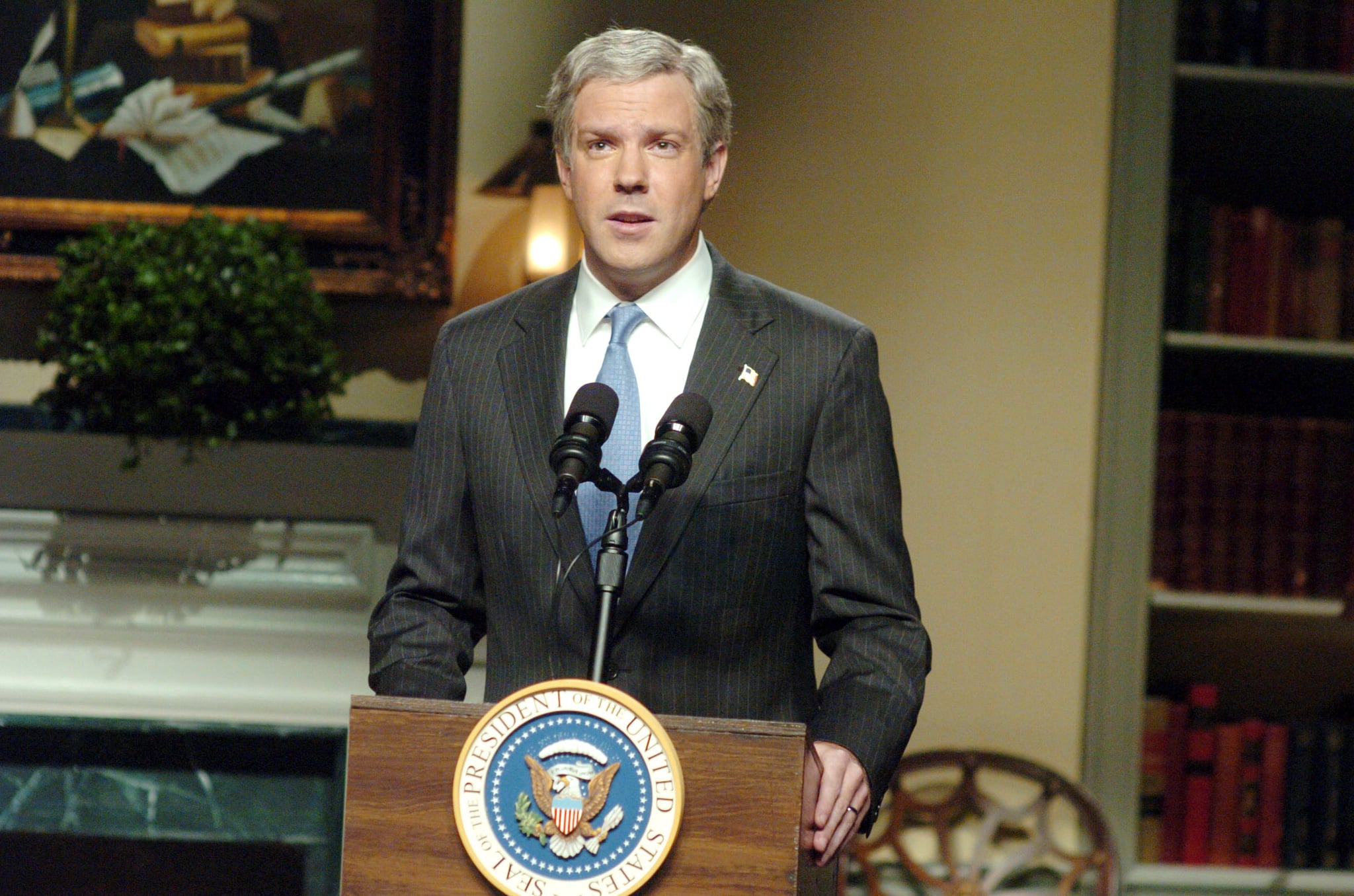 Image Source: Everett Collection
Throughout his decade-long run on "SNL" Sudeikis had a number of notable recurring characters, which included former President George W. Bush, President Joe Biden, Ocean Billy (a parody of singer Billy Ocean), and Ed Mahoney. Along with his acting work on the show, Sudeikis is also credited for writing a number of skits.
3. "30 Rock"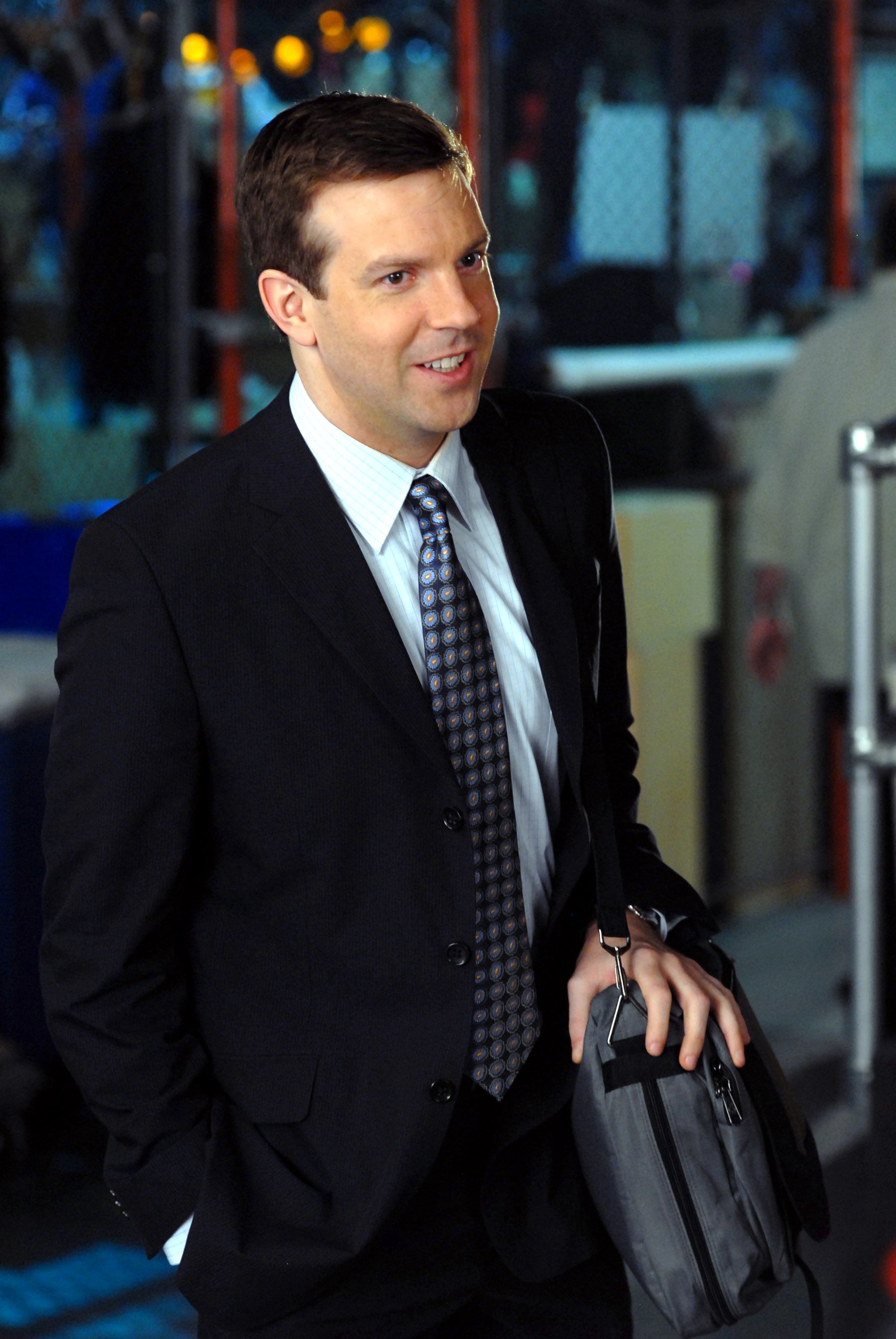 Image Source: Everett Collection
From 2007 to 2010, Sudeikis had a recurring role on the beloved comedy show "30 Rock" as Floyd DeBarber, a 30 Rock lawyer who appears in 12 episodes.
4. "The Last Man on Earth"
Sudeikis starred as Michael Shelby "Mike" Miller in the post-apocalyptic comedy show "The Last Man on Earth" from 2015 to 2018. Mike is an astronaut who survives Earth's orbit in the International Space Station and travels back to the virus-ridden planet that has few survivors.
5. "The Cleveland Show"
Outside of his acting on screen, Sudeikis also voiced the characters of Holt Ritcher and Terry Kimple on "The Cleveland Show," a spinoff of "Family Guy," from 2009 to 2013.