Jennifer Garner Loved Shooting New Film With Mark Ruffalo
Jennifer Garner Calls Reuniting With Mark Ruffalo "a Really Beautiful Experience"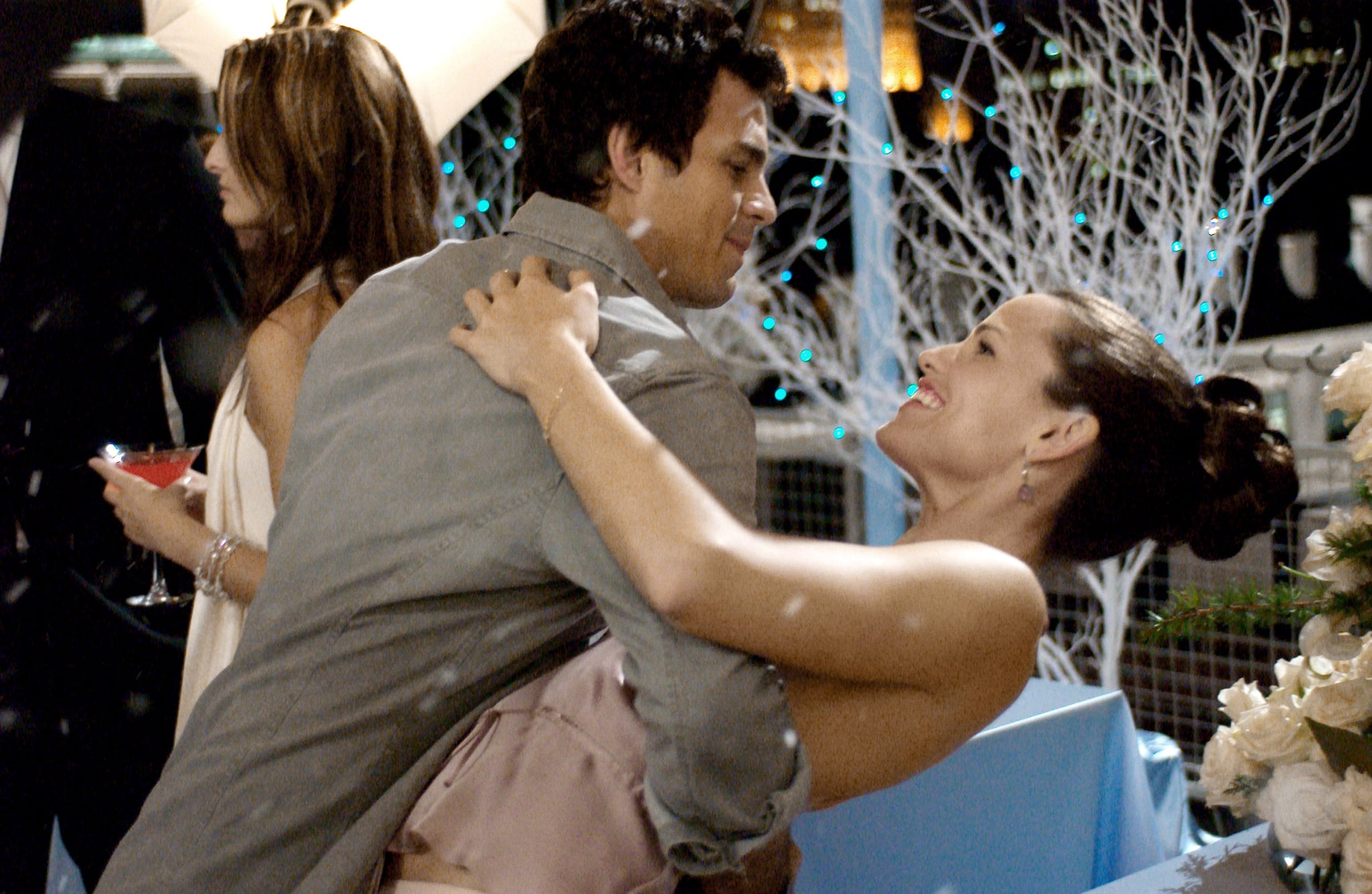 Grab your Razzles and break out the wishing dust as Jennifer Garner's recent comments about working with Mark Ruffalo has us all up in our 13 Going on 30 feels. During her appearance on Good Morning America March 9, Garner couldn't help but gush over her The Adam Project costar. "It was wonderful," she said of getting to work with Ruffalo again. "We were playing a married couple and we just had this instant comfort and obviously there's just such a connection and a warmth. It was actually a really beautiful experience to revisit that relationship."
It seems Ruffalo is just as excited about the reunion; he recently shared a pic of the pair on set, captioning the post, "Reconnecting with an old pal. Anyone know where we can get Razzles in Canada?" Garner followed it up with a caption of her own, "Wishing dust worked! And I got a perfect day with my old pal."
This is the duo's first film together since playing Jenna and Matt in 2004's 13 Going on 30. In the upcoming science fiction film, they are set to play Ryan Reynolds's parents as he goes back in time to confront Ruffalo.