Jodie Comer Joins BBC's "Talking Heads" Remake
Jodie Comer and Martin Freeman to Film a 12-Part BBC Series During Lockdown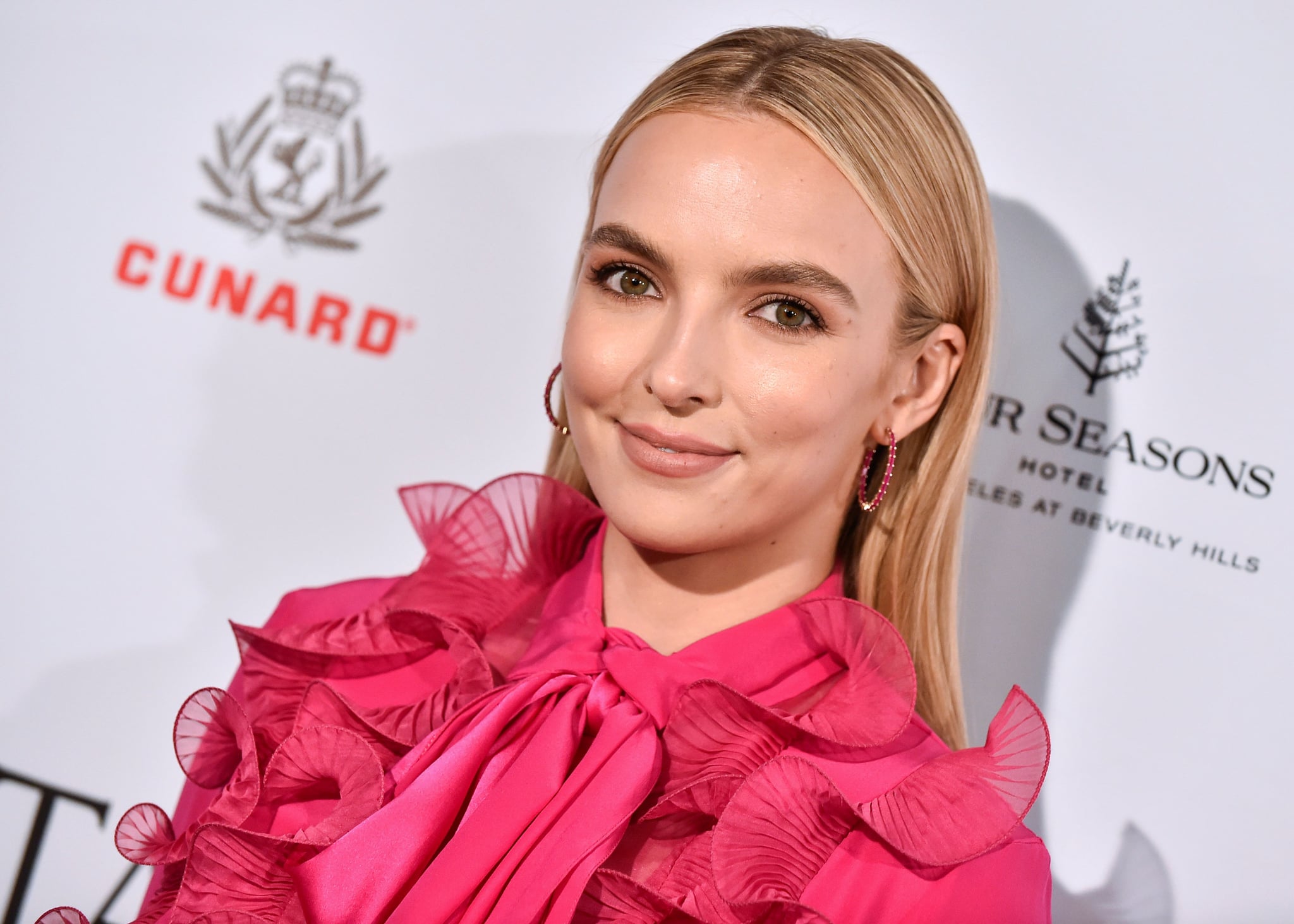 The BBC announced on Tuesday that filming has started on 12-part reboot of Alan Bennett's critically acclaimed and multi-award-winning Talking Heads monologues. During the COVID-19 pandemic, the entertainment industry has come to a screeching halt, so the BBC is really thinking outside the box with this one, creating a series that can be filmed entirely from celebrity's homes. Bennett's monologues has aired on BBC Television in 1988 and 1998, and he hopes the new generation of actors "will get and give as much pleasure as we did 20 and 30 years ago."
The cast, which includes Killing Eve's Jodie Comer, and British film royalty like Martin Freeman and Imelda Staunton, will film the show at separate times, at the BBC Elstree Studios in London. It will be produced using existing sets and in compliance with the latest government guidelines on safe working practices during COVID-19.
In addition to the existing 10 monologues, two new pieces have been created for the series. "It is a wonderful bonus that two of the 2020 Talking Heads are totally new, written only a short time before the current crisis began," says Nicholas Hytner, Bennett's long-term collaborator and lead director and producer of Talking Heads. "Everyone involved has been working in an unprecedented way, rigorously observing social distancing, entirely rethinking ways of filmmaking that until a few weeks ago seemed routine. The shoot will never bring any of us within touching distance of each other, but I hope that in every other way it will reach out and touch millions of viewers."
Ahead, see the full line up for the BBC's new Talking Heads monologue series, which will air in the coming months.
Jodie Comer in Her Big Chance (1988), directed by Josie Rourke
Monica Dolan in The Shrine (2019), directed by Nicholas Hytner
Martin Freeman in A Chip In The Sugar (1988), directed by Jeremy Herrin
Tamsin Greig in Nights In The Garden of Spain (1998), directed by Marianne Elliott
Sarah Lancashire in An Ordinary Woman (2019), directed by Nicholas Hytner
Lesley Manville in Bed Among The Lentils (1988), directed by Nicholas Hytner
Lucian Msamati in Playing Sandwiches (1998), directed by Jeremy Herrin
Maxine Peake in Miss Fozzard Finds Her Feet (1988), directed by Sarah Frankcom
Rochenda Sandall in The Outside Dog (1998), directed by Nadia Fall
Kristin Scott Thomas in The Hand Of God (1998), directed by Jonathan Kent
Imelda Staunton in A Lady Of Letters (1988), directed by Jonathan Kent
Harriet Walter in Soldiering On (1988), directed by Marianne Elliott