Asda Is Selling a Joey From Friends Meat Sweats T-Shirt
There is a Friends-Inspired "Here Come the Meat Sweats" T-Shirt, and We're Totally Wearing It on Christmas Day
As POPSUGAR editors, we independently select and write about stuff we love and think you'll like too. POPSUGAR has affiliate and advertising partnerships so we get revenue from sharing this content and from your purchase.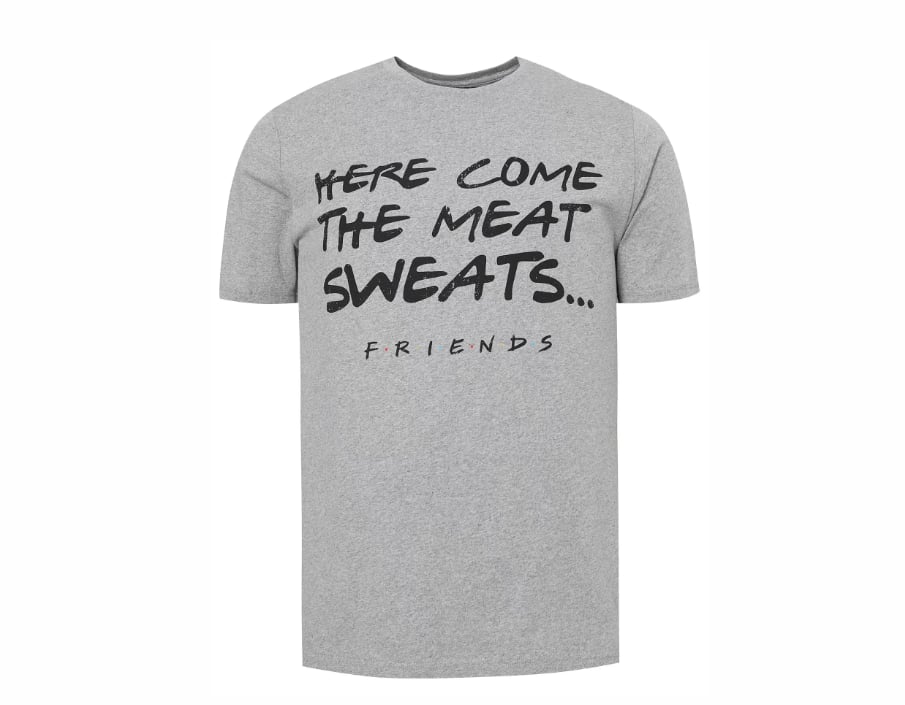 Joey had a fair few memorable quotes across the 10 seasons of Friends, and unsurprisingly, a lot of them had to do with food. From the classic "Joey doesn't share food!" to his insistence that Rachel's half-and-half trifle and shepherd's pie was actually pretty good ("what's not to like? Custard, good. Jam, good. Meat, good!") we learned a lot about Mr Tribbiani's dietary habits over the course of the show. But it was Thanksgiving in season eight that was his Everest, when Joey vowed to eat an entire turkey by himself.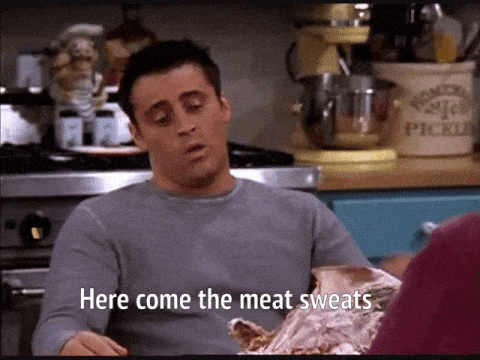 Image Source: Warner Bros.
After slipping into Phoebe's maternity trousers in an attempt to consume more turkey, Joey uttered the famous line, "Here come the meat sweats," and the phrase has now been immortalised in t-shirt form, just in time for our own turkey-eating time of year. Though UK fans of the show might not celebrate Thanksgiving, Christmas offers the perfect opportunity to slip into this incredibly apt tee. Available now at Asda, the Friends TV Series Grey Slogan T-Shirt (£10) is part of the menswear range, but given the theme we're going for here, it would work just as well for female fans of the show. After all, the meat sweats don't discriminate!