What Happened Line of Duty Episode 1 of Series 6?
Line of Duty: Episode 1 Brought Back Some Familiar Faces — and a Whole Lot of Questions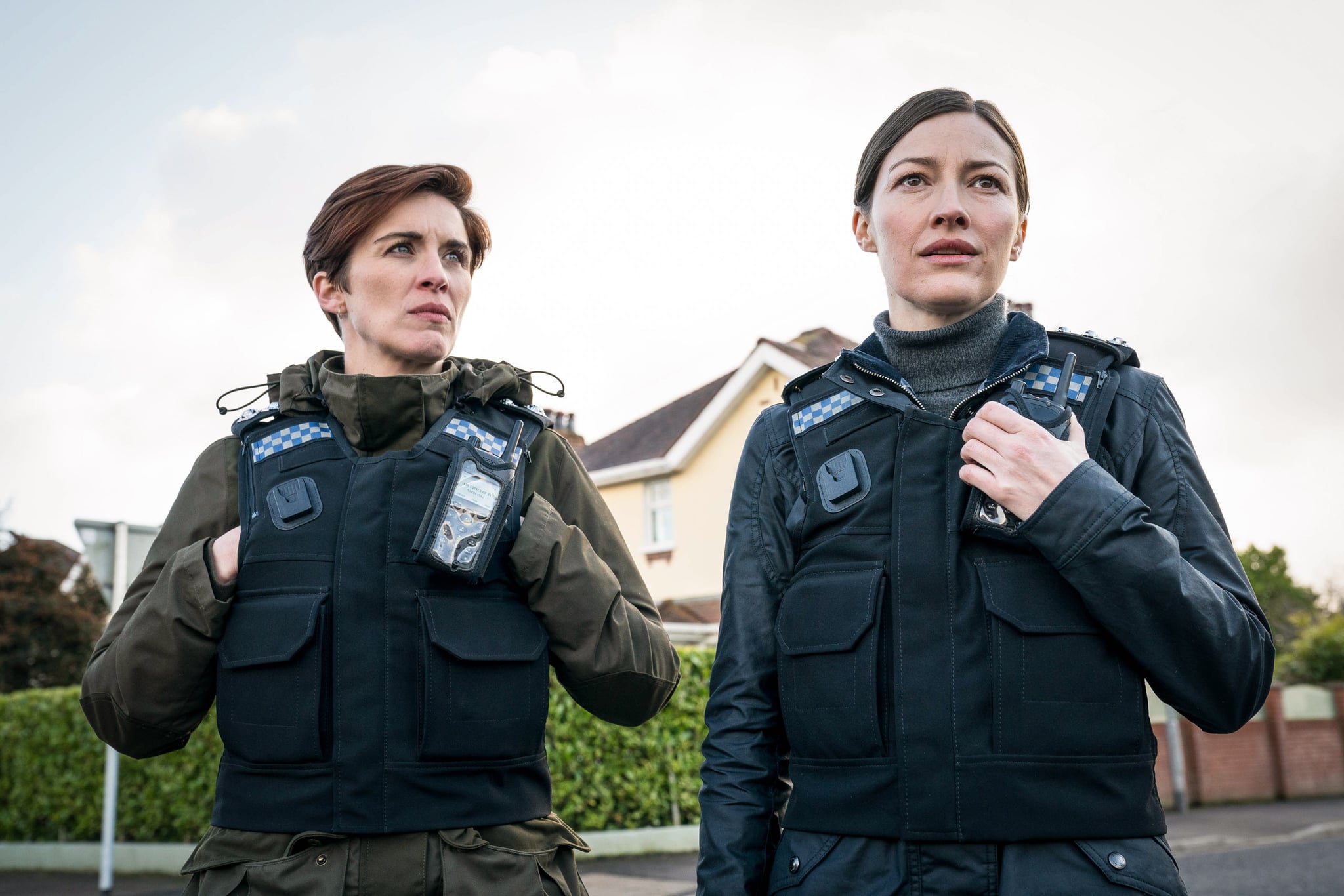 The opening moments of the first episode of Line of Duty series six was just as dramatic and intense as we've been hoping it would be — set to a cacophonous (and ominous) soundtrack that included a ringing phone and crashing police signals, followed by soft orchestral music that only added to the menacing atmosphere.
Among all of these discordant sounds, we are introduced to who is likely to be this season's main antagonist (or protagonist, it's hard to tell with this show), DCI Joanne Davidson (Kelly Macdonald). Open-faced and enigmatic, the false sense of security is palpable as she liaises with the murder investigation team (MIT) about a possible lead on the unsolved case of murdered journalist Gail Vella (Andi Osho), named Operation Lighthouse. The case has remained unsolved for over a year, after Vella had been shot at close range on her doorstep, and the first real lead regarding an "armed and extremely dangerous" suspect — information given to them by an unnamed local rent boy — leads Davidson's team to leap into action to apprehend a suspect named Ross Turner.
An Arrest Gone Awry
But wait, what is this? DI Kate Fleming (Vicky McClure) is one of DCI Davidson's officers on the case, and the assumption is that she must be acting undercover. However, she's later overheard using her own name, something Kate never does when she's undercover, and she alludes to her AC-12 background,, so what on earth is going on? More on that later, because the scene immediately cuts to MIT on their way to apprehend Turner. Along the way, confusion ensues as DCI Davidson declares she's seen a suspicious white van outside a shop, which she says absolutely has to be an armed robbery. She insists that the police convoy she is commanding on the way to arresting incredibly dangerous Turner drop what they're doing to put a stop to the robbery that nobody else on the team seems to think is a robbery.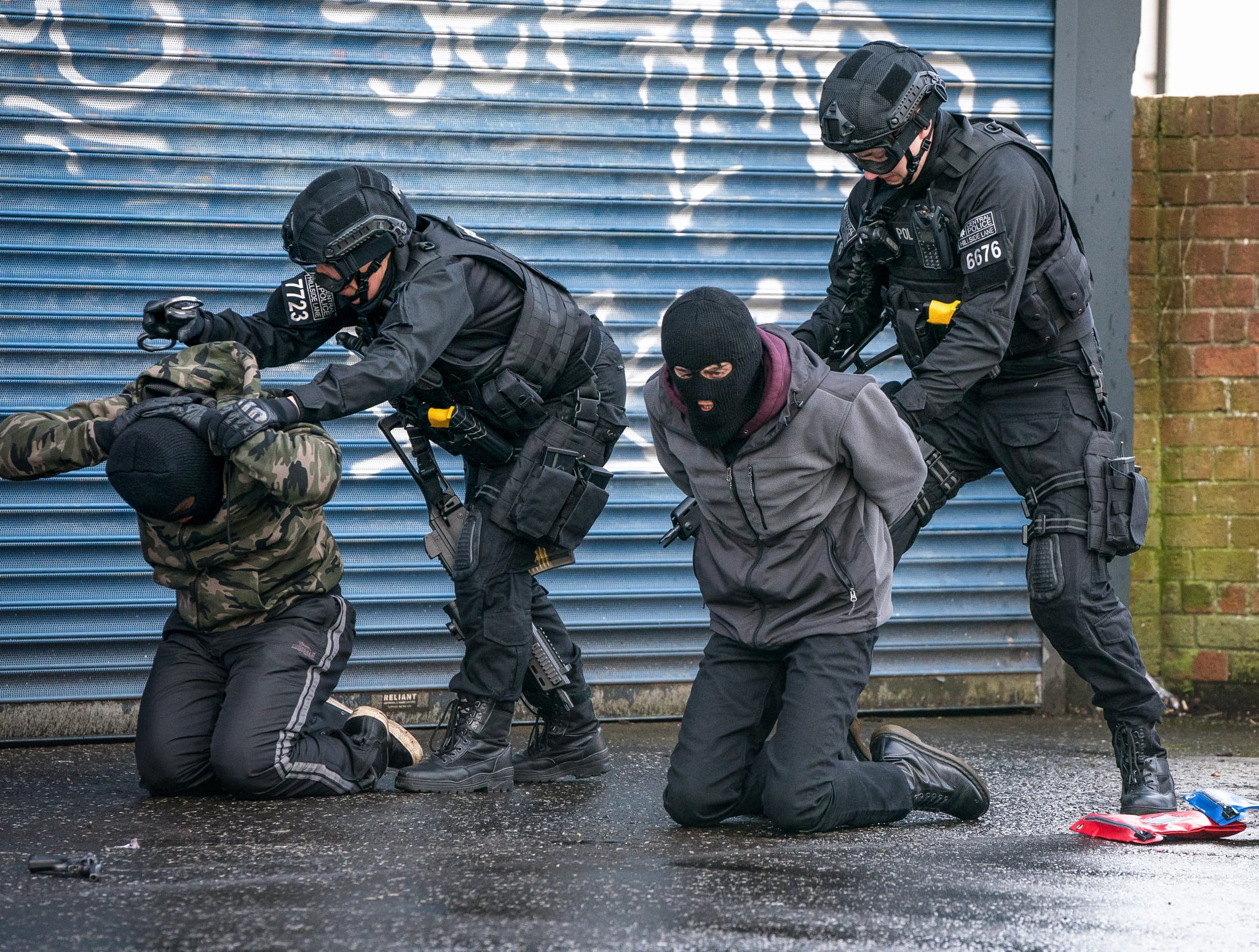 Image Source: BBC
Kate immediately looks suspicious, as does PC Farida Jatri (Anneika Rose), previously seen working under DCI Roz Huntley (Thandie Newton) during series four, but is now sitting in the van and apparently working with MIT at Hillside Lane. Everyone watching is even more suspicious when it's later revealed that, yes, it was a robbery DCI Davidson intercepted, but the three terrified-looking suspects only have minor offences to their names (they also practically look like minors) and are unlikely candidates to suddenly turn to armed robbery. Has Davidson purposely derailed the mission to apprehend Turner?
AC-12 Looks a Little Different This Series
Cut to the first time we see DS Steve Arnott (Martin Compston) this series, and time to assess the evolution of his facial hair; it's looking much longer than usual and he's beginning to resemble a professor. Along with his usual sharp suits, it's certainly a look. He is also really tetchy and out of character, something we are not used to from the easy-going Lothario, and is seen pacing around many different chemists purchasing pain relief, further alluding to the Easter-egg-filled series six trailer that indicated he might be addicted to prescription drugs due to the back injury he sustained in series four.
MIT's delay in reaching Turner's flat reaches the attention of AC-12 when Farida calls Steve to let him know that she is suspicious of what happened and can provide him with intel on DCI Davidson. Superintendent Ted Hastings (Adrian Dunbar), thus far getting very little screen time (he was unceremoniously told to keep his head down and told he was lucky to have a job by DCC Andrea Wise, played by Elizabeth Rider), then points to pictures of the team at Hillside Lane that AC-12 could be investigating, and jabs an angry finger at Kate, telling Steve that it will be difficult to trust some of the people on the team to give them solid intel. It's looking worse for Kate's position at AC-12, as she and the gaffer have clearly had some sort of falling out.
Meet Terry Boyle, a Familiar Name From Series 1
We then return to DCI Davidson and MIT. By this point they have made it to Turner's flat at Beechwood House, but instead they apprehend Terry Boyle (Tommy Jessop), the same character (played by a different actor) abused in series one by Tommy Hunter's men, who hid Jackie Laverty's (Gine McKee) body in his freezer. We saw Boyle again in series five (this time played by Jessop) when the police discovered that his flat was opposite the Kingsgate printing shop that had been acting as the facade of the OCG's headquarters.
Under pressure, Terry initially agrees that he is Ross Turner and is arrested and questioned by DCI Davidson and DS Chris Lomax (Perry Fitzpatrick). It is soon discovered that Terry is not Turner, and where he was apprehended is not his usual residence (he was clearly planted there as a decoy). His actual flat in Kingsgate has been cleaned within an inch of its life and cleared of all forensic evidence apart from some pictures of Vella on the walls that just happen to have poor Terry's semen on them, as well as evidence of hard drugs and a jacket of Terry's containing gunshot residue. Not only that, but Terry's usual residence is near to where Vella was shot, and when questioned about her, he refers to her as "the nice lady" and a theory starts formulating that he could be an obsessive fan who decided to murder her. Fingerprints are then found at the flat in Beechwood House that indicate the presence of another man, found to be Carl Banks, who is deemed much more likely to be involved in the case, and Terry is off the hook for now. It also turns out that the freezer containing Jackie Laverty's body has since been removed from the premises (although someone please start that safeguarding paperwork).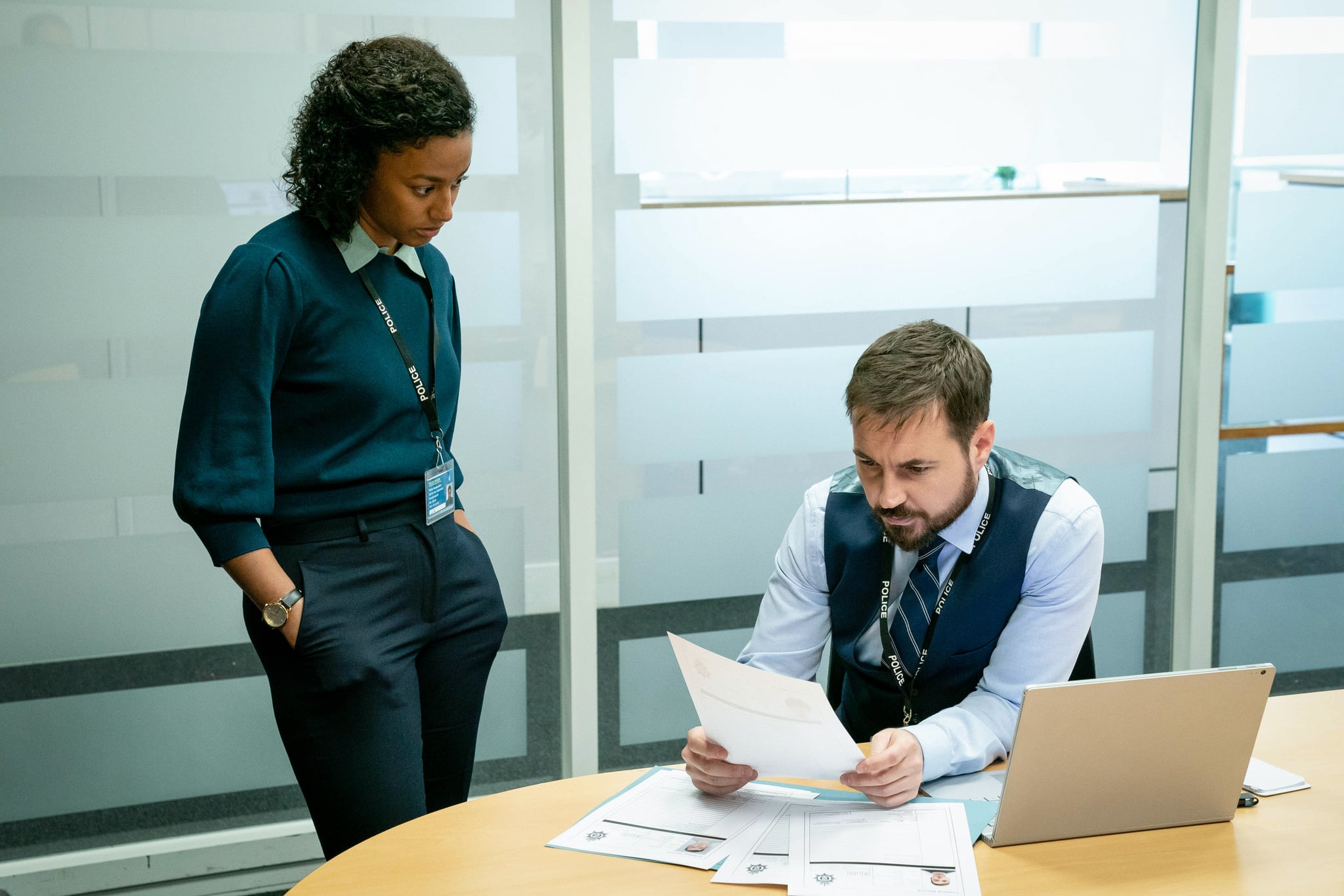 Image Source: BBC
AC-12 Gets a New Team Member
Cut to Steve and Kate driving together in the car, and our worst fears are confirmed. The terrific trio, dedicating their lives to nicking bent coppers and winning the hearts of the nation at the same time, are no more. Kate confirms that she left AC-12 because she was fed up of the job, and Steve admits later on in a cafe during a meeting with ex-girlfriend DI Nicola Rogerson (Christina Chong) that he too is bored of AC-12 and needs to move on. The dream team really do appear to be disbanding, and this holds so many questions, particularly regarding the future of the show that could be winding down after this series. Anyway, Steve is still at AC-12, and of course wants to recruit Kate to watch DCI Davidson closely. She is moderately annoyed by this, and doesn't really want to do it, but huffily agrees — they are mates after all. Steve can't super-sleuth on his own, and all the way through the show we see snippets of newcomer DC Chloe Bishop (Shalom Brune-Franklin) as she is set up to become Steve's new partner in crime fighting. It will be interesting to see more of her over the coming weeks, and see their dynamic develop properly.
Meanwhile, DCI Davidson is getting her knickers in a twist about finding out the identity of the CHIS (covert human intelligence source, for anyone absolutely baffled by the acronym used in the first 30 seconds of the episode) who offered the information relating to Turner's identity, and wants to break protocol to find out. She doesn't have to wait too long, however, because he's later found to be the local rent boy from the opening moments. He was pushed to his death from the top of a tall building.
A Secret (and Troubled) Relationship
Well, now we are really suspicious. With the investigation into DCI Davidson becoming official, Steve looks to Farida for more information, only for her to fearfully say that she can no longer offer it, as "it's too dangerous", and ring off, leaving a startled Steve hanging. We then find out that *gasp* Farida and DCI Davidson are a couple and are living together, although DCI Davidson is in the process of leaving the house they share together, citing Farida's possessiveness and jealousy as factors for hurriedly throwing things into a bag on her way out. Farida calls DCI Davidson out for being a closed book, and wants to know why she has never talked about her family, to which DCI Davidson firmly states she has no family. However, once she leaves their house, she plonks herself in a swanky (and very blue) flat and proceeds to throw a glass at a picture of a woman who looks suspiciously like she could be her mother.
There we leave it, a fast-paced, dramatic, no-nonsense introduction to new and familiar faces with a new bent baddie to net. Old adversaries interwoven with new ones, and doubts placed into our brains at every turn. Join us next week for the recap of episode two, and a dissection of more plot twists than a tangled hose.
Image Source: BBC