Line of Duty: The Hidden Details in the Series 6 Trailer
The Line of Duty Trailer Reveals a Lot More About Series 6 Than Just DS Arnott's New Facial Hair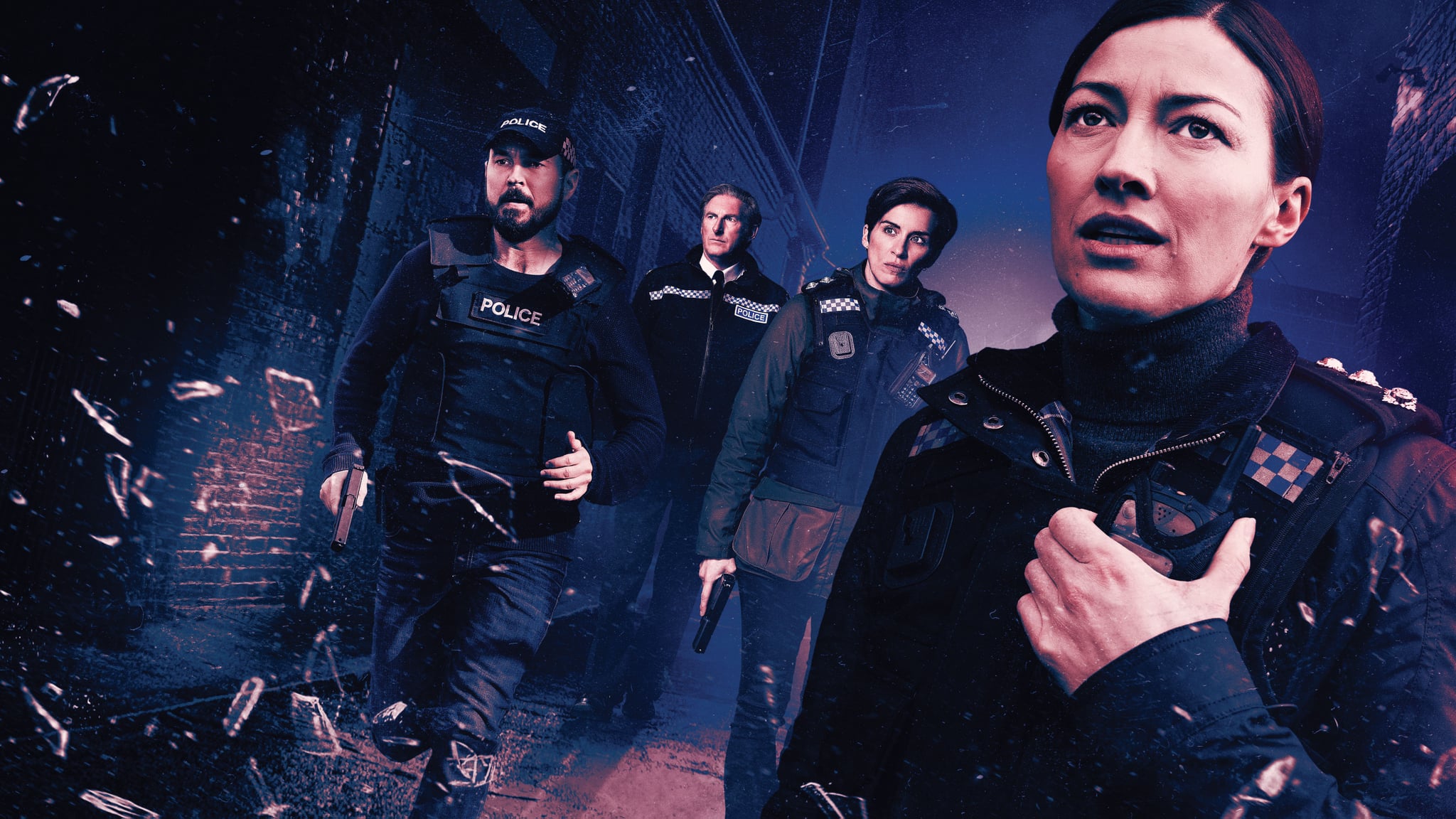 If you get a frisson of anticipation every time you hear the Line of Duty theme tune, no doubt you've been waiting for series six to drop with the same impatience that you waited for unscrupulous gutter rat DI Cottan to be unmasked for the nefarious scoundrel that he was. And whilst series six is a week away from finally returning to our TV screens, the trailer that dropped last week has offered up a lot of hidden details about the season ahead.
Not only does the trailer depict the next stage in the evolution of DS Arnott's facial hair, and confirm bets over whether DI Fleming's will have a bob or a pixie, it brings Easter to you early with a meteor storm of eggs. As reported by Stylist, dedicated Line of Duty aficionados didn't float up the Lagan in a bubble, and in a blink-and-you'll-miss-it moment at the start of the trailer, they spotted a magazine bearing a QR code. In a digital twist that allows viewers to get even more involved the show than their already overinvested selves could imagine, the code can be scanned. It leads to a PDF document called Operation Easter Egg Hunt and an apparently private correspondence between Chief Constable Philip Osborne (played by Owen Teale in the show) and DCC Andrea Wise (Elizabeth Rider), regarding the efficiency of AC-12, and particularly that of Superintendent Ted Hastings (Adrian Dunbar) . . .
Being privy to this level of involvement in the show is exciting enough, until you realise then when you hover over the bold "next" on the letter, it will takes you to a prescription for DS Steve Arnott (Martin Compston). If you remember, there was a stilted transition between series four and series five, where DS Arnott ended series four in a wheelchair after being thrown down a stairwell, to sauntering into season five upright on two legs like nothing had happened. Apart from a mad dash to detain Vihan Malhotra, followed by clutching his back for a few seconds afterwards, viewers could only construe that a miraculous recovery had ensued between the two series. However, the prescription is for ibuprofen and codeine, Pitradine, and Charzepam. Codeine should only be taken for short periods of time due to its addictive nature and the side effects associated with long-term use. Pitradine and Charzepam are brand names made up for the purpose of the show, but it's indicated that Pitradine is also codeine-based, and Charzepam a benzodiazepine; a sedative used for sleeping issues and anxiety. Has Arnott got a prescription drug addiction that explains the miraculous recovery? Or, is this a ruse and misdirection for something else entirely — something Line of Duty is exceptionally skilled at?
It doesn't end there; underneath the prescription is a sequence of Morse Code, which if you are able to work it out, leads to an unlisted YouTube video set in the Line of Duty universe. Here, a press interview is being given by Crime Commissioner Rohan Sindwhani (Ace Bhatti) that categorically denies institutionalised corruption within the police, stating that Operation Pear Tree's robust and thorough inquiries proved this. They know this is not true. They know we know this is not true. The news reporter in the video (played by newcomer to the show Andi Osho) also places further questions in our minds with her closing statements — this really is next level sofa detective work. Still, that is not the end. With the same level of excitement that we get from counting the number of times "bent copper" is heard in each episode, an algebraic code is found that bottom of "press conference" video; "(Hx6) + ? .xyz". Dig out your GCSE Maths brains, because if you can decipher the it, you'll be taken to yet another video depicting swiping hands deleting text messages.
The Tab went even further than Stylist and found that a link contained in one of the deleted text messages brings supersleuths to yet another video, where new series six detective DC Chloe Bishop (played by Austrlian actor Shalom Brune-Franklin) asks DS Arnott if he thinks there's a fourth man or woman out there before showing a clip of DI Fleming, possibly hinting that she is this woman in question. This could also be another brain-messing way of wrong footing us off course, because at this stage it feels like we are part of The Matrix. And, no, that's not the end of the Easter eggs.
Anyone who is maths savvy enough to break the code will then find themselves looking at a suspect board with the faces of suspects and bent coppers caught in the show so far; and they'll see a Post-it note containing yet more code! Add this new code to the end of BBC.in/, to create a url that deservedly brings the code breaker to the final video; a special video message from The Gaffer himself and even more hints about Arnott. It is here that the trail runs cold and all clues have been solved — for now.
Phew. That was one huge roller coaster. If that hasn't whet your police whistle for series six, we don't know what will. If you managed to get to the end of the Easter egg trail and the final video, then MI5 are clearly missing an employee and you're sharper than DI Fleming's cheekbones. Join us the day after each upcoming episode of series six — after the first one lands on BBC One on 21 March — for episode roundups and answers to important questions and which bent coppers are at the end of this byzantine trail.
Image Source: BBC