London DJ Jyoty on Why Radio Needs South Asian Voices
London-Based DJ Jyoty Wants More South Asian Voices on UK Radio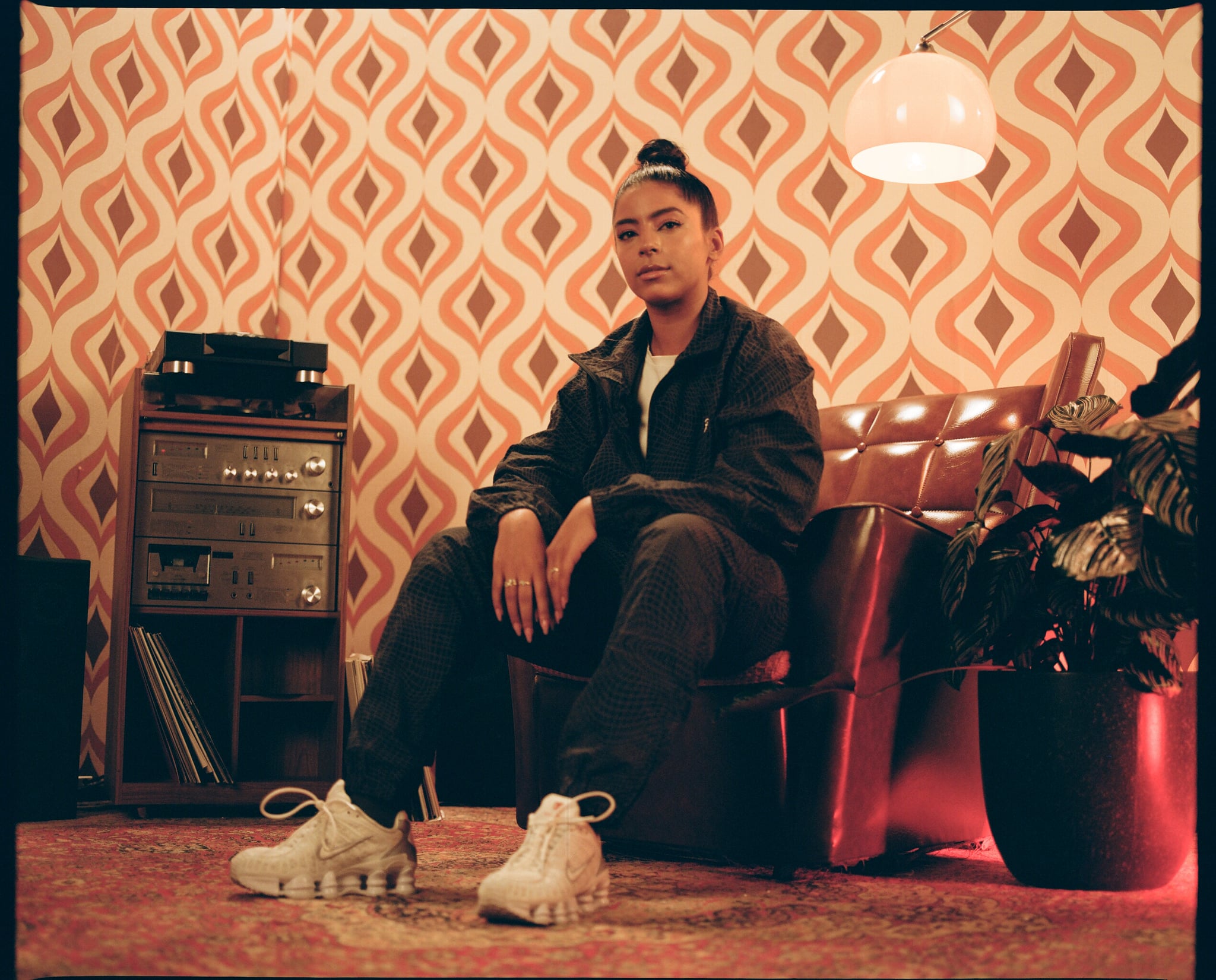 Lack of diversity is an issue that's been discussed within the beauty and fashion industries for some time now, but industries like music and, particularly, radio have been slower to start the conversation. Despite the success of inclusive networks like BBC Asian Network, the active representation of these voices on wider-reaching stations appears to be pretty slim. The fact is, there still aren't enough South Asian voices on UK radio stations. Research conducted by South Asian Audio showed that out of 25 British radio stations, only five featured South Asian presenters as part of their lineup. There were no South Asian presenters on Bauer radio stations, just two on BBC radio stations, and four in total on wireless radio stations. We sat down with London-based DJ Jyoty to discuss why this might be the case and what fellow South Asian presenters and DJs can do to break the cultural glass ceiling that exists on the airwaves.
"Being South Asian is still not cool. It's still not something that is marketable. You still can't sell it in the cooler departments," Jyoty explained. When it comes to BBC in particular, the intentions of Mark Strippel, the former head of programming for BBC Asian Network, were pure. Networks like BBC Asian were a way in, a way to take a step in the right direction for young South Asians, but in Jyoty's view, what ends up happening is that "all these people are on BBC Asian Network but they'll never go to BBC Radio One. They'll never go to 1Xtra. They won't go to Six or Capital after that."
She's not wrong. According to the director of Westside Radio, Sone Palda, not much has changed in the last 20 years. In an interview with Radio Today, he said that "it's massively disappointing seeing these current figures. I was part of setting up the UK's first Asian youth station back in 2000 — BBA Radio — where we developed many South Asian broadcasters that went on to present on some of the biggest stations in the UK. It's a big shame that such little progress has been made in the 20 years following BBA Radio for South Asian presenters."
"People are made to feel so lucky that they even got their foot in the door that they don't even dare to dream of going somewhere else, and I think that's the real poison."
Palda's not the only one who feels that way — presenters on the network themselves also agree. "I started on national radio 18 years ago and to see almost no progression across the industry in nearly two decades is quite frankly depressing," DJ Bobby Friction, a presenter on BBC Asian Network, said to Radio Today. It's a real problem, and there's clearly truth in the fact that this lack of progression amongst networks is one of the biggest causes of South Asian voices not being heard on mainstream platforms, but there is more to the story.
Jyoty's perception of BBC Asian Network is that its main audience is a little bit more traditionally South Asian, which can make it harder for South Asian DJs with other musical influences to play the music they really want to. "I wonder if the sounds that DJs play on the other radio stations are received as positively by that more traditional audience?" she asked. "The way I see it is, you're not growing, you're not gaining anything from it. Because yes, you can put BBC Asian Network on your CV, but do you have a bigger audience as a result? Are you broadening your audience, are you growing?"
An element of imposter syndrome also comes into play with South Asian DJs working at larger networks and is partly the reason presenters on these networks in the past have been less likely to challenge the status quo. "People are made to feel so lucky that they even got their foot in the door that they don't even dare to dream of going somewhere else, and I think that's the real poison," Jyoty explained.
For big companies like BBC, perception is everything. And for South Asian DJs like Jyoty, the perception is that we're not cool enough yet. "Just like in The Simpsons, just like in any type of portrayal of South Asian people we've seen growing up, it hasn't changed much. We're seeing changes in the beauty industry, where difficult conversations are happening and [people] are challenging themselves. For some reason, outside of that, it's just not happening yet."
In Jyoty's view, what needs to happen is simple. It's time to ask ourselves what we can really do to change things and what major corporations like the BBC could be doing to solve these problems. "Give people a chance and see what happens. Normalise it. The thing that needs to happen is it shouldn't even be, and obviously we say this about many things. We say this about Black people, we say this about people who don't identify as strictly male or female or who have certain sexual preferences. We always say this, right? Normalise it. Let's stop making it a big deal. It shouldn't be a Monday morning meeting in the office about like, 'OK, so here we have a list of South Asian presenters,' just look at who's good and if they are good, bring them on board."
"I think it's our generation that really has to challenge the status quo at the moment to make it easier for them. I don't think the younger generation can do much more than they're already doing."
In a sense, the continuation of stations like BBC Asian Network are almost doing more harm than good at this point. At first, they were a way for marginalised voices to have their views heard, but if all it does is segregate those voices from the wider community, then it's time to question whether or not it's really serving its purpose. "Radio 1Xtra was created for genres like R&B, rap, and drill, but in the last few years, those genres have become pop music and those specialists on Radio 1 — who were once house and techno DJs — their Radio 1 shows are now these genres. So what is the added value of 1Xtra being if all your Radio 1 DJs are playing the 1Xtra sound?"
To truly benefit from the creation of these networks, Jyoty believes further development with long-term view in mind is what's needed. "I wouldn't say get rid of those channels, but I would say to put a little bit more thought into how they can work in a positive and encouraging way that produces and nurtures more diverse talent," she told us. "It got created for a great reason, and then people got complacent. No one actually put thought into 'where do we see it in five years?' or 'who do we want to have as staple examples of what this station could've done?'"
When it comes to moving forward, Jyoty believes we have the power to make a change. "Within the UK, I think it's our generation that really has to challenge the status quo at the moment to make it easier for them. I don't think the younger generation can do much more than they're already doing. They're already so fearless and DIY, and they're not afraid to ask," she noted.
Opportunities do exist for them, in the online realm, and times have moved on enough that you don't even have to leave your home in order to put yourself out there. Jyoty's advice to younger presenters is "to use the internet to your advantage, because no one's going to ask questions. You have all the freedom to upload what you like when you like. You get to pick your community, who you want to address to, who you want to be heard by, and grow them and reach out to them and have interaction with them. There's no middleman. There's direct messaging everywhere you go. I think that's the way forward."
Image Source: Elliot Huntley