London Hughes Releases New Netflix Stand-Up: To Catch A D*ck
London Hughes on Her New Netflix Stand-Up Show: "Don't Watch With Your Mum"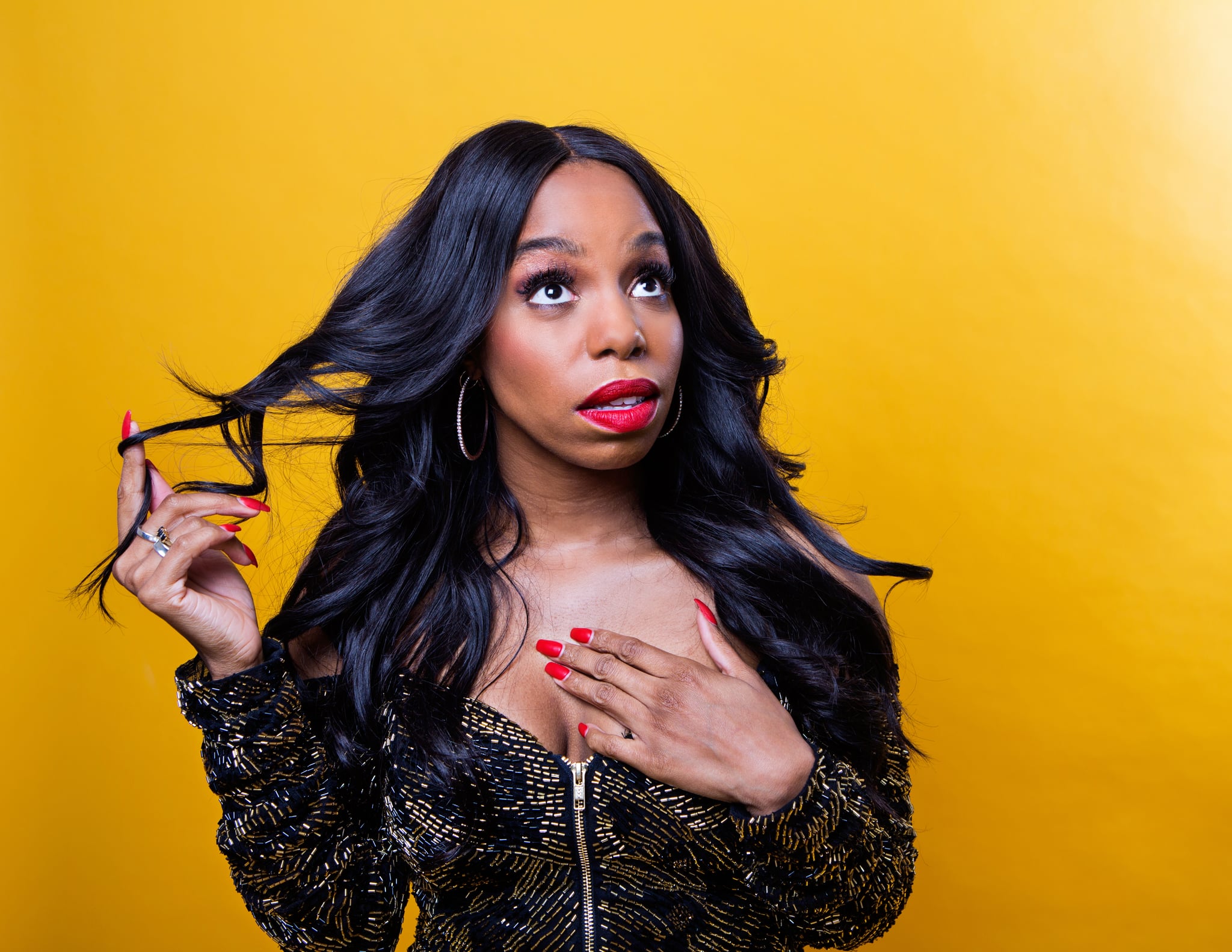 Comedian London Hughes, famously known for her appearances on ITV2's Don't Hate The Playaz and E4's Celebs Go Dating, has recorded her first Netflix special, "To Catch A D*ck". Previously performed at Edinburgh Fringe Festival, the stand-up was nominated for Edinburgh's Comedy Award just last year. Powerful and provocative, the show is set to follow a single Londoner as she seeks to uncover the mystery of why there are so many brilliant and single women in the world that have not yet found their perfect man.
Executive produced by Kevin Hart and his production company Hartbeat, the special will air on Netflix on 22 Dec., and according to Hughes herself, it's set to be Netflix's "most X-rated comedy" yet. Adding to this, she revealed, "I'm thrilled to be working with the legend that is Kevin Hart, and I'm so excited for the world to see this special! After the crazy year we've had, we could all do with a good laugh and some good d*ck." Cheeky.
In other news, Hughes has also just been confirmed to host The Netflix Afterparty, premiering in 2021. Set to be a weekly comedy after show, she'll be starring alongside David Spade and Fortune Feimster to discuss all things pop culture and comedy.
Lol Netflix made me do this super cute announcement video for it 🍆💦 December 22nd mateeeeee!!! pic.twitter.com/lkDsqHZzi3

— London Hughes (@TheLondonHughes) November 19, 2020
To Catch A D*ck is out on Netflix now.