Louis Tomlinson Documentary: Trailer
Louis Tomlinson Says Having the Most Writing Credits in One Direction Made Him "Feel Important to the Band"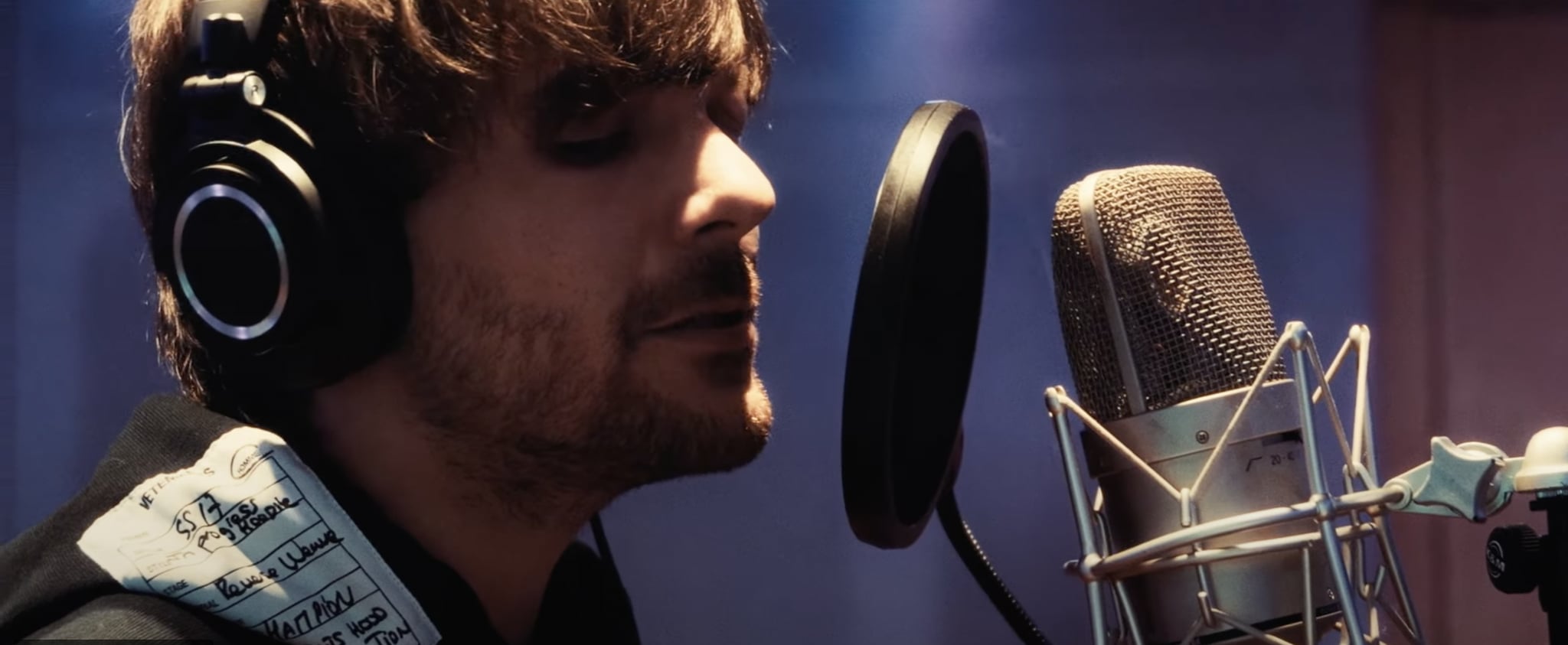 Louis Tomlinson is telling his full story — including the moment he felt most in control while part of One Direction, and his highs and lows in the band. Tomlinson is the subject of a new documentary called "All of Those Voices," which explores the aftermath of One Direction's breakup in 2016, told from his perspective. And in a first look, released on 14 March, the Doncaster-born member says that he is the most proud of his writing credits, which include "Night Changes", "Perfect", and "History".
"It had always been in my mind that it'd be cool if we weren't just the standard boyband who just got given songs and just sang them. Maybe we should be writing our own songs," Tomlinson says in the clip. After they decided to put pen to paper, he started to feel he had more autonomy over his career. "I felt in control again. The first two and half years i wasn't in control of myself," he adds. "When I think about how proud I am of One Direction, I think of us as a collective, but if I think about what makes me the most proud as me, as an individual in the band, it's definitely having the most writing credits. That makes me feel important to the band, that's all I ever wanted when I was a young lad."
Tomlinson also discusses what it was really like walking away from One Direction at the height of the group's fame, as shown in the trailer. "I thought for me, it was the band or nothing," Tomlinson says. "It was hard for me to imagine myself on my own. I didn't see a way back — not even musically, but just to do anything." Of course, he did go on to launch a solo career, and the documentary explores his journey back to music following the band's dramatic breakup.
"[T]his has been something I've been working on for years," the singer said in a social media post on the day of the trailer's release. "I'm really excited to finally put it out into the world. I've said it a million times but I'm lucky enough to have the greatest fans an artist could wish for, and as they always go above and beyond for me, I wanted to share my story 'in my own words'."
"From the highs of superstardom to the lows of personal tragedy, Louis's story is one of resilience and determination. The film explores his journey from a member of One Direction to a solo artist, capturing the challenges and triumphs that defined his path," the film's official description reads. "Since the acclaimed release of his debut album 'Walls' and documenting the creation of his chart-topping 2022 album 'Faith In The Future', the film shows a side of Louis that fans have never seen before, as he grapples with the pressures of fame and the weight of his own voice."
Ahead, learn more about "All of Those Voices."
"All of Those Voices First Look
"All of Those Voices" Trailer
"All of Those Voices" Release Date
"All of Those Voices" will be released in cinemas worldwide on 22 March.