Netflix's Love Hard: Will There Be a Sequel?
Jimmy O. Yang Already Has the Perfect Pitch For a Love Hard Sequel, So Let's Make It Happen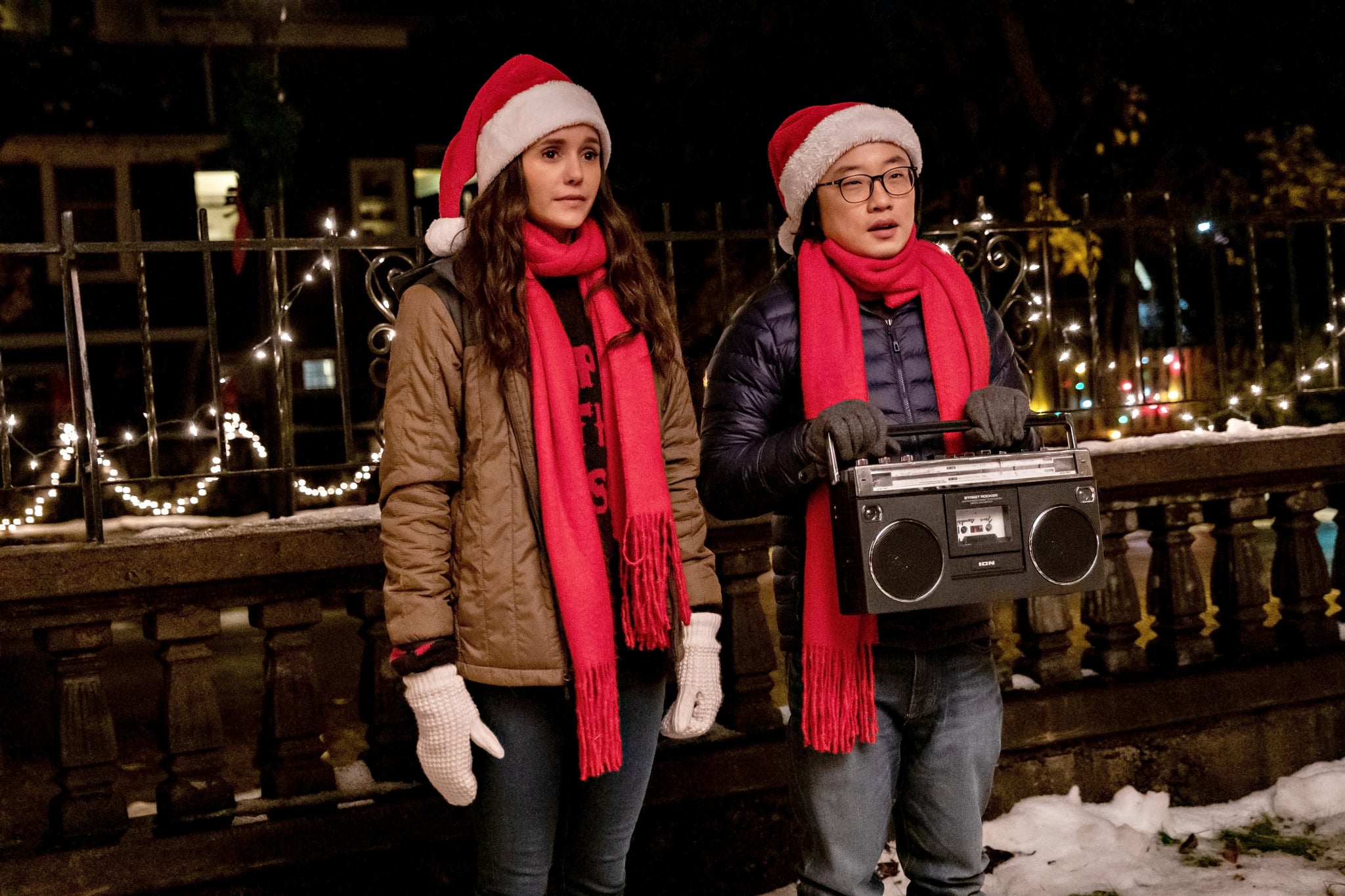 Netflix has become well known for its fan-favourite holiday rom-coms, but Love Hard might be its best yet. In addition to having a star-studded cast — including Nina Dobrev, Jimmy O. Yang, and Darren Barnet — the film is filled with just as many comedic moments as heartwarming ones. The story revolves around a young journalist named Natalie who travels across the country to spend the holidays with a guy named Josh she's been talking to online. The only problem is that once she arrives, she finds out she's actually been catfished.
In an attempt to make up for his lie, Josh decides to set Natalie up with the guy he pretended to be. However, as fans might expect from the trailer, Natalie's love story ends up going in a very different direction. Along the way, she starts to develop real feelings for Josh, which results in an adorable ending that pays tribute to another iconic holiday rom-com, Love Actually. With Netflix's penchant for holiday rom-com franchises, we're already hoping for another movie.
While Netflix hasn't confirmed anything yet, the film's star, Yang, is already on board for another movie. In fact, he has the perfect pitch for a sequel. "I pitched the writers, I don't know if they've taken me seriously or not, but it'll be funny if Josh moves to LA with Natalie," Yang told POPSUGAR. "So now instead of seeing a big city girl going to a small town, it'll be interesting to see a small-town guy move into a big city. What if he just becomes a complete douche and starts partying at 1 Oak and going clubbing every night? Then maybe Natalie would reign him in. That'll be interesting to see a flip." We're definitely down for it. Come on, Netflix, let's make it happen!