Love Island: Why Is the Nice Guy Always Friend Zoned?
Love Island's Luke M Being Repeatedly Friend-Zoned Feeds the Trope That Nice Guys Finish Last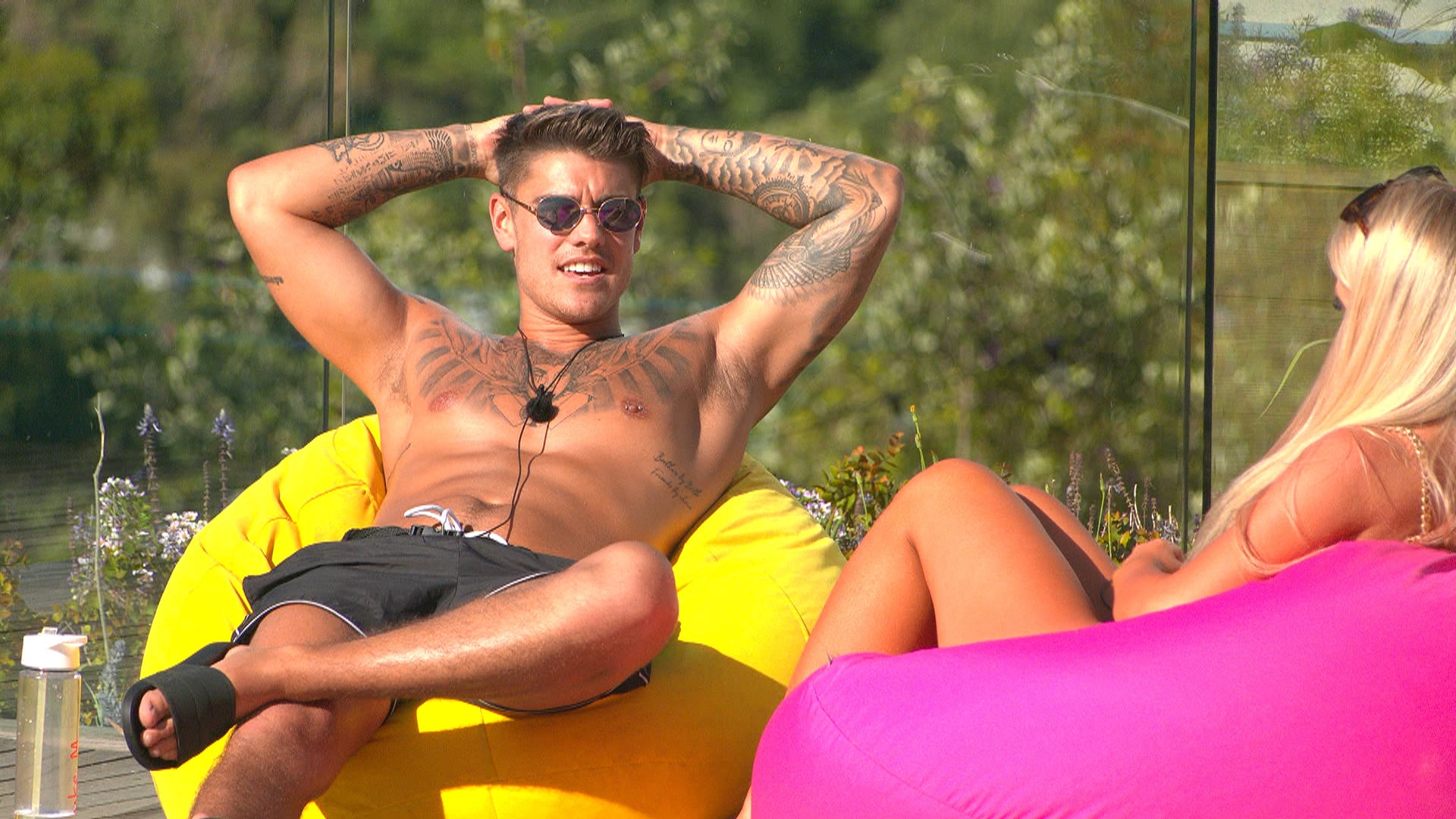 I'm a huge reality TV fan. I'd just like to say that up front. When it comes choosing the shows I spend my evenings watching, I subscribe to the motto "the trashier, the better". The Bachelor? Love it. Love Island? Obsessed. But while I'm pretty indiscriminate — and shameless — with my reality TV preferences, there's one thing I absolutely cannot abide by. And that is when someone is repeatedly hurt for absolutely no reason.
In every season of Love island, there's a running theme where female contestants constantly say their type is tall, dark, and handsome. This is nothing new. Hell, it's a cliché for a reason. And every season, we see one guy being put into the friend zone over and over again. And after six seasons, I'm sick of it. The notion that a taller man is better — or sexier — than a shorter man is not only tired but just plain untrue. It's become an eye-roll-inducing task to watch as, time and time again, female islanders choose a taller man over the short guy, or the smooth-talking f*ck boy over the nice person.
This season, it's Luke Mabbott that's fallen victim to the "nice guy" treatment, and after watching him be friend-zoned twice already — and a third time appearing to be imminent — I'm officially p*ssed. Luke entered the villa as a bombshell along with Luke Trotman, and once the dust finally settled on the constant Justin Bieber comparisons (seriously, they could be brothers), he partnered up with Jess. But after a few days of what appeared to be hot-and-heavy nighttime cuddling, and next to no contact during the sunlight hours, she broke it off with him in favour of Mike — an over-the-top Lothario who's regularly compared to a shark.
Next, Luke M had all the women chasing after him when he walked into Casa Amor . . . only to be dumped by Natalia the day after the recoupling ceremony because she just didn't feel any "sexual chemistry" with him. That's fair — that's her choice and one that she has every right to make. But when he and Demi appeared to hit it off in Monday night's episode, I breathed a sigh of relief. Relief that was short-lived because, yep, it looks like she's about to bring him into a new love triangle, and at this point, I have little faith that it's going to end well for Luke. It was around this time that my simmering annoyance turned into all out frustration.
I already know what you're thinking: it's Love Island, this comes with the territory. And that's true, to a point. But what's really made me mad has nothing to do with one islander being unlucky in love, and rather, it has more to do with the reasons why he just can't catch a break.
Luke is a good guy, he's attractive, and he doesn't seem to be a bore either. He appears to get on well with all the other islanders, and he's never at the centre of the near-constant drama swirling around the villa. When a woman tells him they're no longer interested in dating, he doesn't kick off but cops it on the chin and walks away. Then — most shockingly of all — he doesn't go and slag them off behind their back. His friendship with Luke T (who's happily coupled up with Siânnise Fudge) is by far the most emotionally mature friendship in the villa — they regularly talk about their feelings openly and without judgement, and they don't talk sh*t about the other islanders.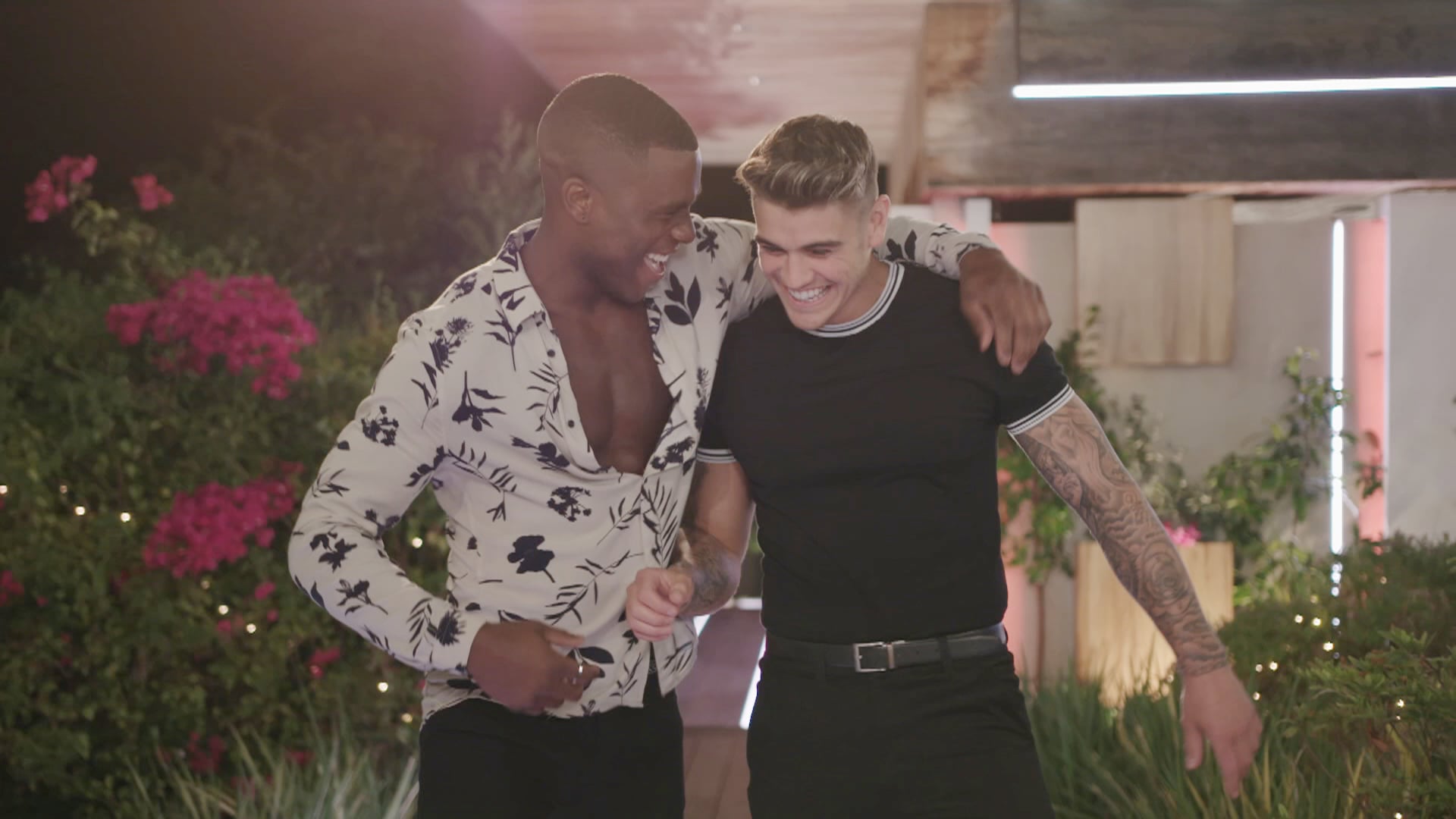 After Natalia dumped Luke M, he sat down with Siânnise and Luke T to tell them what'd happened. He looked emotional as he said "obviously the way I go about stuff isn't right, or I'm being too nice. I don't know," and it just about broke my heart. And this brings me to my point — I know it's taken me a while to get here. Love Island — or, at least, many of the people who go on Love Island — reinforces a lot of sexism and toxic behaviour. The show consistently pushes forward the notion that appearance is the most important deciding factor to be considered when entering into a relationship, rather than how kind, smart, witty, or funny someone is. Also, it feeds into the old trope of the nice guy finishing last more than almost any other show on television.
The show consistently pushes forward the notion that appearance is the most important deciding factor to be considered when entering into a relationship, rather than how kind, smart, witty, or funny someone is.
Of course, the gross behaviour comes from both genders. For every woman that says "he's too short" or "he's too nice", there's a man ogling a woman's body and saying "phwoar, yeah, she's fit". But when did it become OK to belittle someone or completely write them off for . . . being a nice person? Sadly, on Love Island, men are rarely given the benefit of the doubt (even when they deserve it). Instead, they're assumed to be players based purely based on the fact that they're a man, and then, even when they do finally prove themselves to be a good person, they're completely desexualised and immediately dumped for being too nice.
We are so quick to call a man on Love Island an a**hole for leading on a woman when it suits them and for unceremoniously dumping her when someone more desirable walks in. But even when a man has spent weeks proving they're a genuinely good guy, there are women in the villa that still say things like "all men just can't help themselves", "they all cheat", or "no man is trustworthy". It happens in nearly every episode. And while none of this will make me turn my back on the show altogether, it's a double standard I'm no longer comfortable ignoring.