The Love Island Cast Discussing Plastic Surgery Is Positive
Love Island's Hugo Made a Comment About "Fake" Girls — Here's Why the Conversation Is Important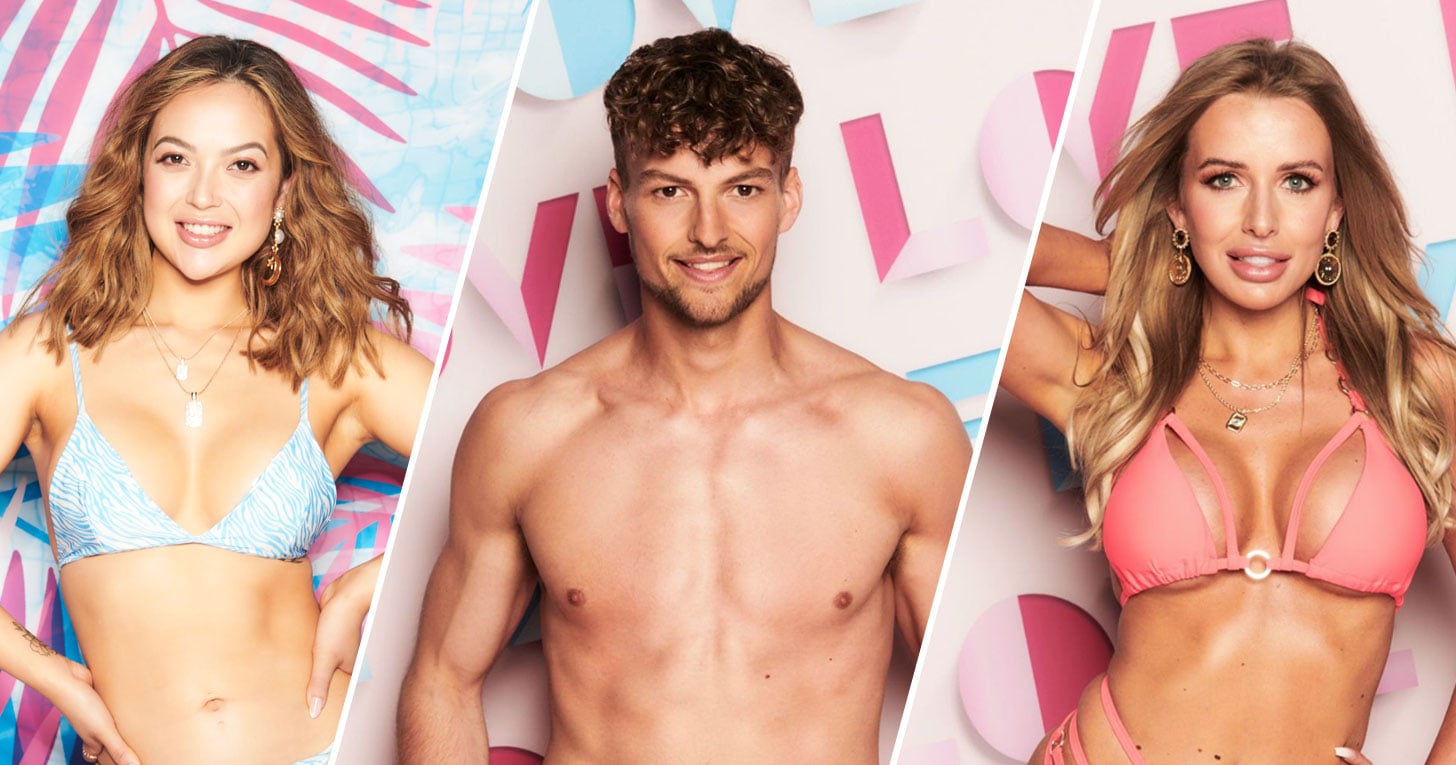 "It's going to be a Mr. Hammond summer."
Remember this cheerful statement by Love Island fan favourite Hugo Hammond? Well, after Tuesdays F-word episode it seems like it's actually going be a summer of apologies for the PE teacher. It was the word vomit heard around the world when Hugo confidently stated what he preferred in his ideal woman – nothing fake (personality included). The number of times he used the word "fake" during the episode could have seriously been a drinking game. Drink every time Hugo said fake and toss in another drink for each time Faye and Sharon's scowls got more blatant at what they considered an obvious attack on their looks. Yes, Hugo had an irreversible moment of word vomit, but the question that had Twitter abuzz was why did Faye and Sharon in particular get so triggered by the word fake?
If plastic surgery were a flame, then Love Island is the proverbial moth. The show has always promoted bronzed perfection, and while I never actually know what some contestants have gotten done, I've certainly had some guesses. Since the show's inception in 2015, Tuesday's episode is the first time I have ever seen an open onscreen — albeit quick — discussion about what the women have had done. All of the women, aside from Kaz, admitted during the Mr. and Mrs. competition to having some form of plastic surgery. However, it was only the two with obvious alterations (Sharon and Faye) that felt insulted by Hugo's 'leggy blonde, not fake' statement, which in and of itself was telling.
When I watched the episode, I was as confused as Chloe, who openly admitted to having her boobs done but seemed unfazed by the use of the F-word. It's simple, really: fake implies that the person was not naturally born with the alterations they have gotten done, and in Faye's case, it's probably a reminder of a time when she wasn't happy with her outward appearance. The effects of plastic surgery are twofold — it can either boost self-esteem as satisfaction with an altered body part is increased, or it can be the gateway to constantly chasing the social construction that is perfection.
This discussion, though short on screen, was necessary to show young viewers that these contestants weren't born perfect and have had work done.
At the age of 18 Faye's parents gifted her a pair of boobs after watching her struggle with how she felt about herself. The privilege of this wasn't lost on viewers, nor was Sharon's ridiculous comparison between race and plastic surgery (they're not the same, sweetie). I did, however, see beyond their misplaced anger at Hugo to the real issue — Love Island has always portrayed an unrealistic standard of beauty for the women on the show. Plain and simple, to be on the show you must be beautiful, and it doesn't matter if you were born with it or not. The pressure to come in and appeal to not only the lads in the villa, but also those watching across the UK, is massive, and Faye and Sharon's reaction, though harsh, actually led us to a very important conversation.
Not a revolutionary one, though. I won't give the show that much credit because for years the show has broadcast irresponsible body images and tropes to its young viewership without a single ounce of accountability. The average age of a Love Island viewer is 16-30 years old, which means young and impressionable minds are watching. This discussion, though short on screen, was necessary to show young viewers that these contestants weren't born perfect and have had work done.
While Hugo should definitely have had a bit more tact while describing his preference (no girl likes being called fake), I am thankful that his use of the word brought this conversation to the forefront. Love Island as an entity and cultural influencer has a lot of heavy lifting to do in many areas, and speaking about its contestants' plastic surgery is only the tiniest tip of the iceberg of accountability.