Is May December a True Story? Mary Kay Letourneau's Crimes
"May December" Is Inspired By the Disturbing True Case of Mary Kay Letourneau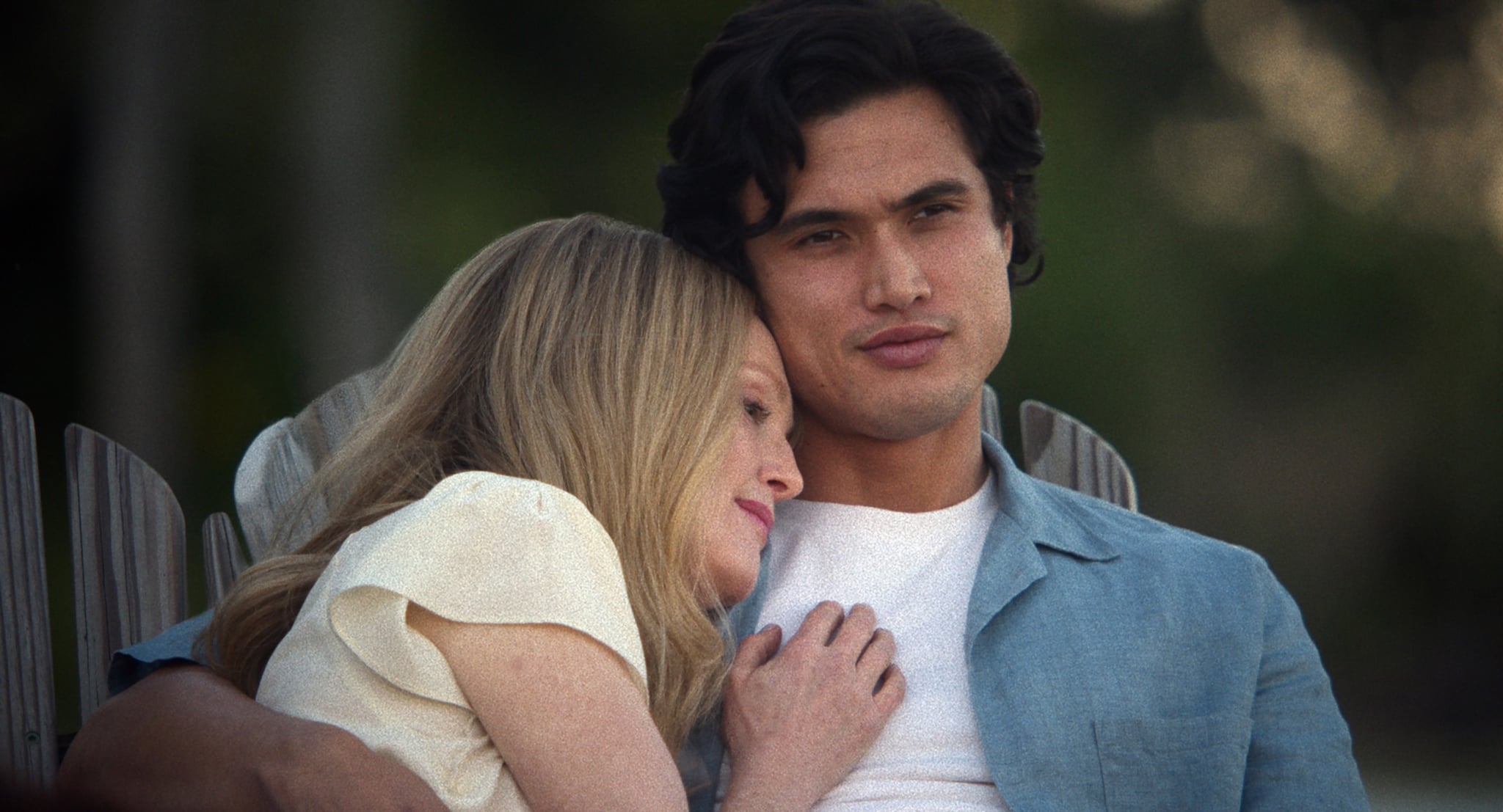 Netflix is creatively exploring a story that's ripped from the headlines in the new drama, "May December," which is set to release in select theatres on Nov. 17 and hit the streamer on Dec. 1. "May December" follows Gracie Atherton-Yoo (Julianne Moore) and Joe Yoo ("Riverdale's" Charles Melton), who 20 years prior, began a romantic relationship at the pet shop where they worked when she was 36 and he was 13 years old. The two, now removed from the intense tabloid frenzy that once controlled their lives, live in Savannah with their children and find aspects of their past brought to light when actor Elizabeth Berry (Natalie Portman) is set to portray Gracie in a new movie.
Though not exclusively based on a true story, the film is a fictionalized take on the 27-year-old case of Mary Kay Letourneau's highly publicized, scrutinized, and controversial relationship with Vili Fualaau, who she began sexually abusing when he was her sixth grade student in 1996. Touching on the real life inspiration behind the film, "May December" screenwriter Samy Burch said in a press conference at the New York Film Festival, "I really wanted a fictional story that dealt with this tabloid culture of the '90s that has kind of seemingly led into this true-crime biopic world we're in now, and kind of question that transition and why we want to keep recreating these stories [like Letourneau's]…That was the real jumping off point for me. All of these stories like this that are in the ether are just completely embedded in everyone's cultural history."
In a similar fashion, director Todd Haynes explained the process of including details specific to Letourneau's appearance and persona in Moore's character. "...Down to the cadence and her manner of speech — these were late [in the process]. These were issues that Julianne and I talked about and yes, there were things in a kind of loose upper palate that we did find interesting in Mary Kay Letourneau's speech. That was a kick-off for her. She took it further. Also, this idea of how does this kind of original relationship occur? What is the myth these two people tell each other about the roles they're playing?"
"May December" isn't solely based on a true story, but the film does have very strong similarities that viewers will parallel with the case of Mary Kay Letourneau. Ahead of the film's premiere this fall, here's a breakdown of the infamous case that shocked the nation.
Who Was Mary Kay Letourneau?
Mary Kay Schmitz was born on Jan. 30, 1962, per Biography. Growing up, she was considered charming and popular among her peers, and in the early 1980s, met Steve Letourneau while attending Arizona State University. In 1985, she became pregnant and dropped out of college to marry Letourneau, as reported by The Seattle Times. After living in Alaska briefly, the couple moved to Seattle and had three more children. By 1989, Letourneau began teaching at Shorewood Elementary School, where she met her then-student Vili Fualaau.
The Crimes of Mary Kay Letourneau
Letourneau first met Vili Fualaau when he was a student in her second grade class. Letourneau contended that he stood out to her due to his artistic talent, and told The Seattle Times in 1997, "There was a respect, an insight, a spirit, an understanding between us that grew over time. There was a bonding that was pretty instantaneous. It was the kind of feeling you have with a brother or sister - a feeling that they're part of your life forever." She continued, "But I didn't know what it meant. I felt that one day he might marry my daughter."
Touched by his artistic ability, Letourneau purchased art supplies for Fualaau, took him to museums, and encouraged him to play piano and develop his poetry-writing skills, per People. When second grade wrapped, Letourneau and Fualaau kept in touch as he advanced through school, but when he landed in Letourneau's sixth grade class, things changed. Following her father's diagnosis with cancer and a miscarriage, Letourneau began confiding in Fualaau, which developed into a sexually abusive relationship in June 1996. He was 13-years-old at the time.
Letourneau abused Fualaau for months, until Steve Letourneau found love letters written from his wife to the child in February 1997. When a relative was informed of the inappropriate relationship, they notified Child Protective Services and officials at Highline School District, which Shorewood Elementary was a part of. One month later, in March 1997, Letourneau was six months pregnant with Fualaau's child and arrested for her crimes. She gave birth to a daughter, Audrey, in May 1997, and pled guilty to two counts of child rape during her trial that summer. A judge found her guilty and sentenced Letourneau to seven and a half years in prison for her crimes, and suspended "all but six months on the condition that Letourneau enter a treatment program for sex offenders, take medication for her bipolar disorder and have no contact with Fualaau," according to People. But Letourneau wouldn't let anything, even jail time, come between her Fualaau.
Mary Kay Letourneau and Vili Fualaau's Marriage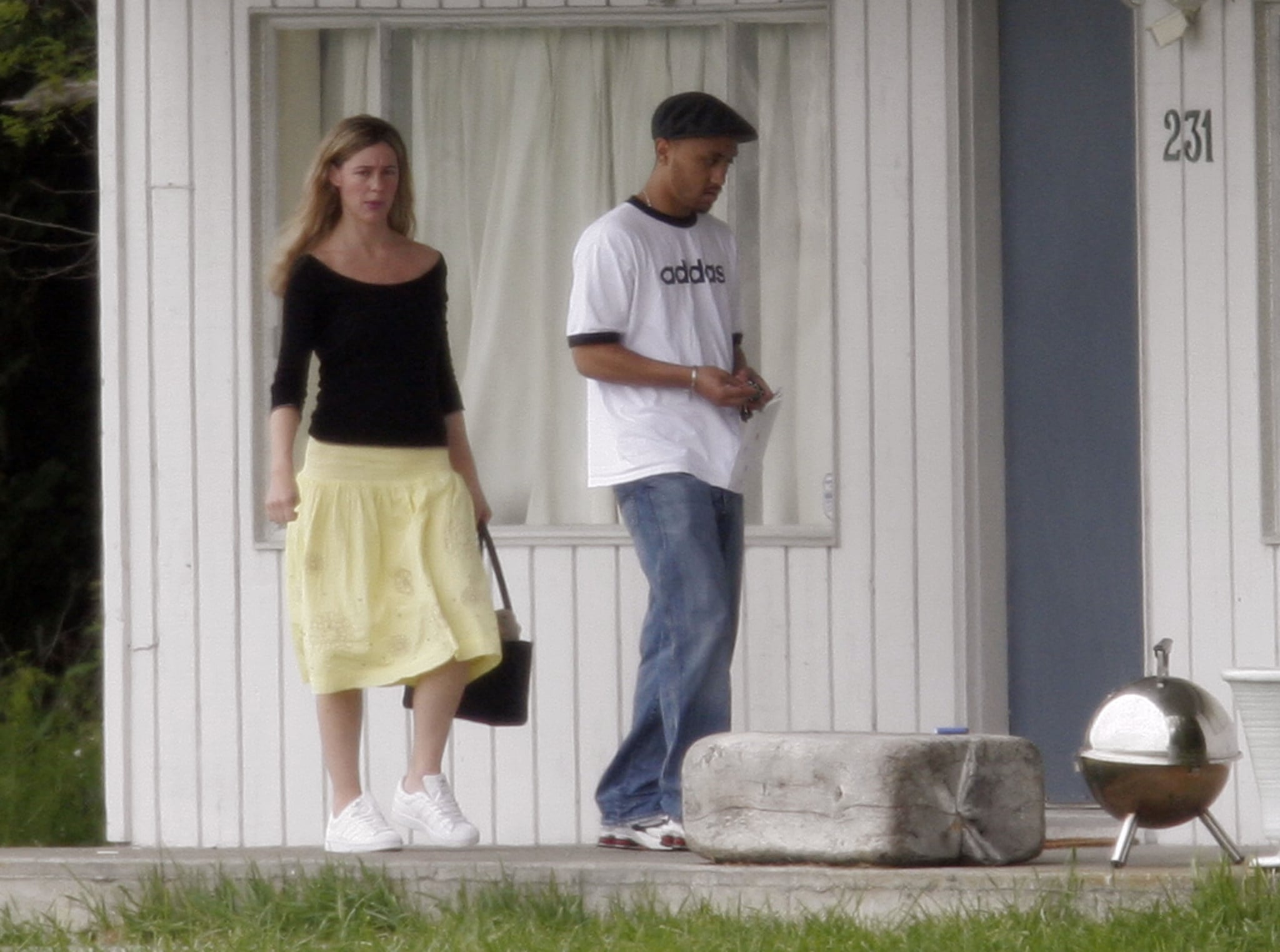 Image Source: Getty / Ron Wurzer
Within days of being out of prison, Letourneau violated her parole. After talking to Fualaau on the phone, the two were found together in her car in February 1998, which led to the ruling judge to order her back to prison to finish her sentence. While serving her sentence, she gave birth to a second daughter, Georgia, in October 1998. Letourneau was released in August 2004, and was once again ordered to have no contact with Fualaau, who was 21 when she finished her sentence. According to The New York Times, Fualaau fought to have the court-ordered no-contact order lifted, and the two got married in May 2005.
Throughout the media frenzy of her crimes, Letourneau was firm in denying that she sexually abused Fualaau, and called their relationship "consensual" and a misunderstood case of forbidden love. Over the course of their relationship, the two wrote a book together ("Un Seul Crime, L'Amour" translated from French meaning, "Only One Crime, Love"), openly discussing their relationship in various interviews, and were the subjects of the 2018 A&E documentary, "Mary Kay Letourneau: Autobiography."
What Happened to Mary Kay Letourneau?
In May 2017, Fualaau filed for divorce from Letourneau, per CBS News. Following the divorce, Letourneau worked as a paralegal, and died from cancer on July 6, 2020 surrounded by her children, and Fualaau, who stood by her until the end. "Vili moved back from California, gave up his life there, and for the last two months of Mary's life he stood by her 24/7 taking care of her," her attorney David Gehrke told Today.
Watch the trailer for "May December" before catching the film in theatres on Nov. 27, and on Netflix on Dec. 1.