Megan Thee Stallion Is Taking a Break From Music
Megan Thee Stallion Is Taking a Break From Music: "I'm Focussed on Healing"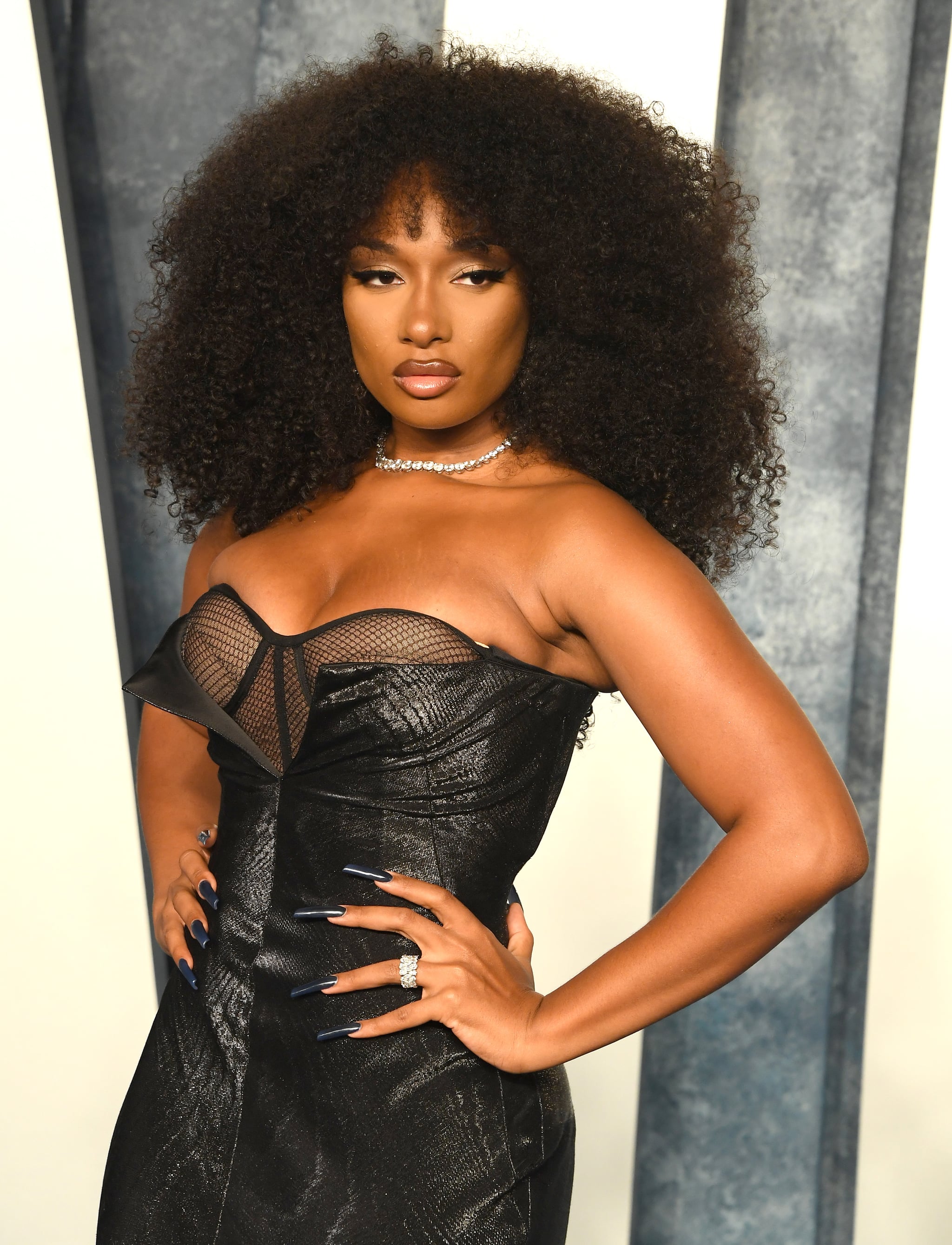 Healing comes first. In an InStyle interview published on 30 May, Megan Thee Stallion confirmed she's taking a break from music to nurture her mental and physical health. "Fans can expect new music when I'm in a better place," she told the outlet. "Right now, I'm focussed on healing."
The announcement comes fives months after rapper Tory Lanez was found guilty on three felony counts after shooting Megan in the foot on 12 July, 2020. Last year, she sat down for her first television interview since the shooting occurred, telling Gayle King about the moments leading up to the incident. "It was an argument because I was ready to go, and everybody else wasn't ready to go," Megan said on CBS Mornings. "All I hear is this man screaming. And he said, 'Dance, b*tch.' And he started shooting." Holding back tears, she later added, "I was really scared because I had never been shot at before."
"Fans can expect new music when I'm in a better place."
After reliving the trauma of her shooting during the 2022 trial, Megan took a small breather from the limelight, eventually returning for the 2023 Vanity Fair Oscars party and headlining the AT&T Block Party at the 2023 NCAA March Madness Music Festival in Houston. Now, she's continuing to find the right balance between her career and her mental health, establishing boundaries when necessary. "The music and entertainment industry can be a grind, so it's important to take time off and avoid burning out," she said. "Life is all about balance."
As Megan explained to Elle in her May 2023 cover story, she had to fight to be taken seriously following the shooting. "[People] assumed that, per preconceived stigmas, 'I didn't fit the profile of a victim,' and that I didn't need support or protection," she said. This contributed to a period of depression during which Megan didn't feel like making music anymore. Now that the trial has ended and some justice has been served, the real recovery can begin. "I've accepted this chapter of my life as part of my journey, but I will not allow it to define my journey," Megan told Elle. "I've been dragged through the mud, but I'm so happy that I'm able to finally come out of it with a new perspective."