Meghan Markle: Escaping The Crown ViceTV Documentary
Vice TV's Escaping the Crown Documentary Will Investigate the "Unravelling" of Meghan Markle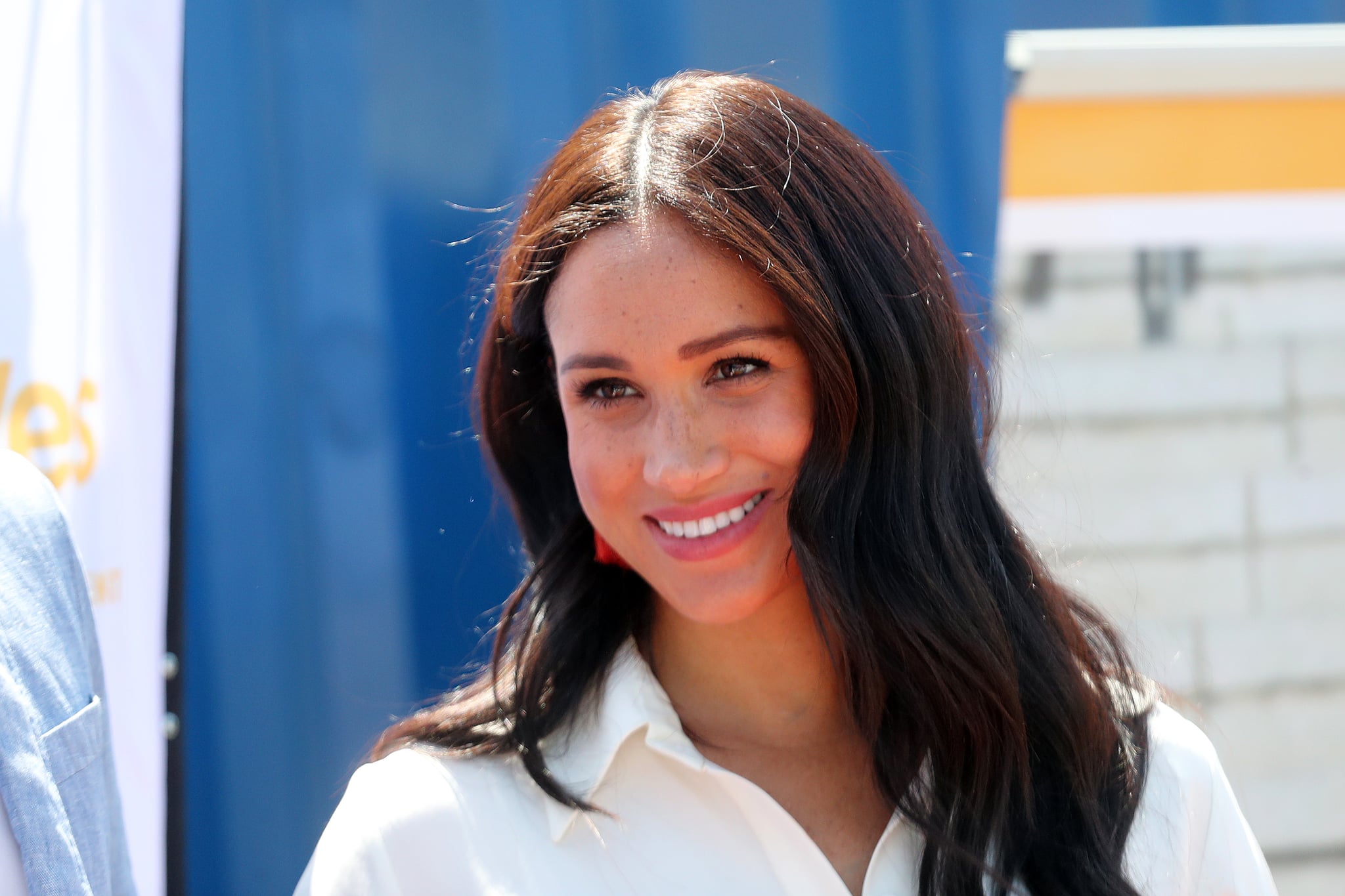 Vice TV is releasing a documentary titled Meghan Markle: Escaping The Crown this March, reports Deadline. The documentary — which is premiering on Sky on 31 March — is an hour-long special that "investigates the role that the monarchy and British tabloid media played in vilifying Markle."
Harry and Meghan announced in January that they would be stepping back from royal duties, so it was only a matter of time before someone took a deep dive into the complex, layered royal exit. The announcement of Vice's documentary comes at the end of a month where the dust is finally settling, and it's finally becoming clearer what a postroyal life may look like for the pair. Just last week it was confirmed the trademark applications that were filed under "Sussex Royal" have been removed. Then, earlier this week, Harry asked that he be referred to as "Just Harry" while attending a sustainable travel summit in Edinburgh, Scotland.
According to Deadline, the documentary will be the first release for Vice TV's new series of independent documentaries, Vice Versa. "Our flagship documentary series Vice Versa will serve as a hub for compelling storytelling that shakes the status quo and awakens viewers to new ideas," Morgan Hertzan, EVP and general manager at Vice Television, told Deadline. "Meghan Markle Escaping The Crown is a prime example of a point of view you won't hear elsewhere — we're tackling this subject in a confrontational way to say what's really happening."
In the trailer obtained by The Independent, it appears the documentary will start from Harry and Meghan's wedding in Windsor on 19 May, 2018. Vice's official synopsis says the TV special will "dive into the rapid rise and unravelling of the Duchess of Sussex," and promises to feature exclusive interviews with "palace insiders and experts including William and Harry's former butler, the American wives of the British aristocracy, and royal correspondents."
The Vice documentary is airing on Sky and NOW TV on 31 March.