Moving On Movie: Cast, Trailer, Release Date
BFFs Jane Fonda and Lily Tomlin Team Up to Get Revenge in the "Moving On" Trailer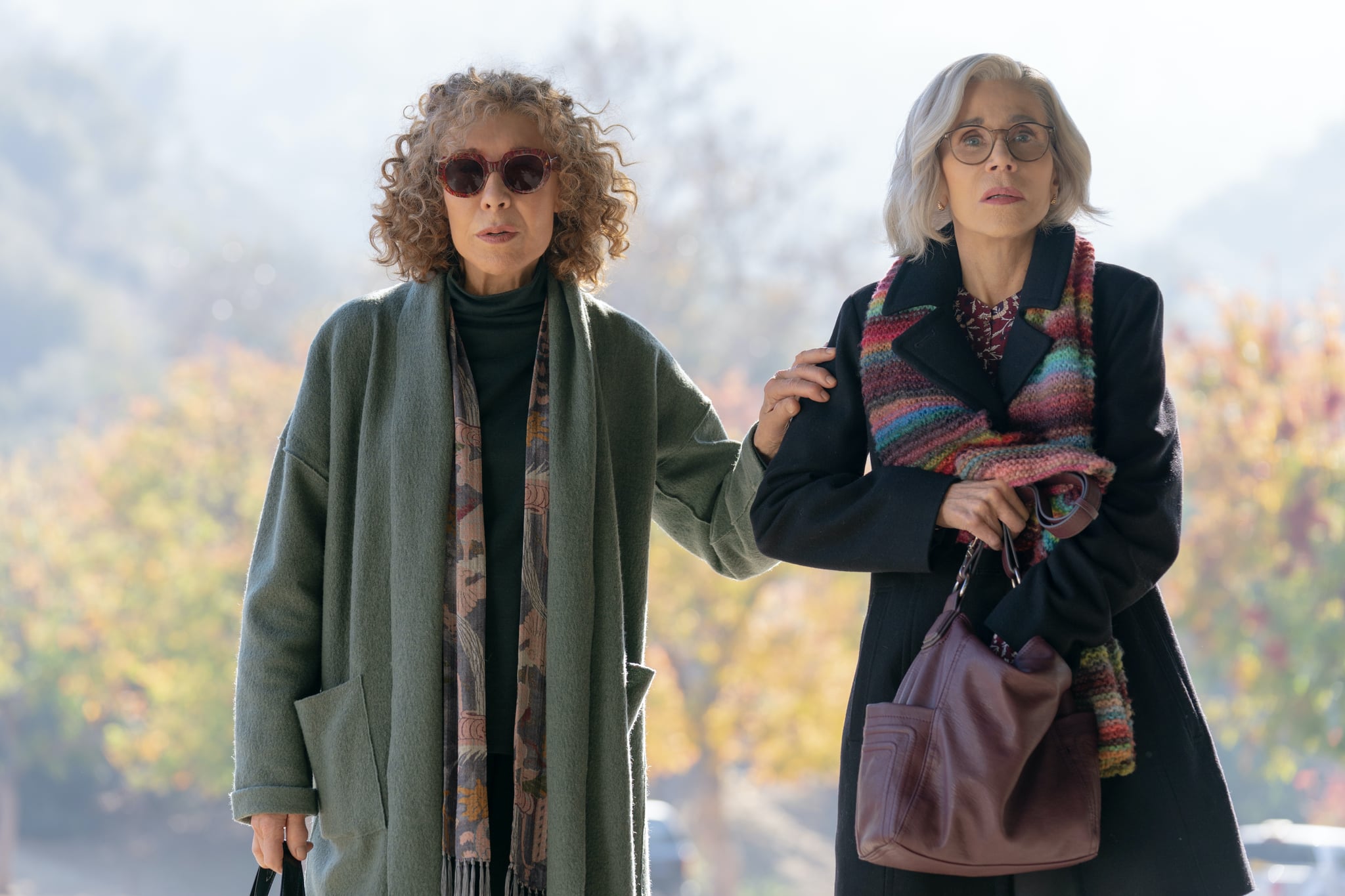 Image Source: Roadside Attractions
Jane Fonda and Lily Tomlin are teaming up once again! In the new movie "Moving On," they star as estranged friends who come together when one of their friends dies. But it's not for cuddles, kisses, and apologies — Fonda's character wants to kill their friend's widower, and Tomlin's character eventually goes along with the plan. Fonda's character also reunites with "her great love," played by Richard Roundtree, adding some major complications to their plot. Watch the trailer for the film ahead.
Onscreen reunions for Fonda and Tomlin, who first worked together in 1980's "9 to 5," have become increasingly common in recent years. The pair starred in Netflix's "Grace & Frankie" for seven seasons, starting in 2015, and they both appear in this February's "80 For Brady." The duo even once got arrested together at one of Fonda's climate rallies.
Fonda, 85, has a jam-packed year ahead of her. She also stars in May's "Book Club: The Next Chapter." In September 2022, she went public about her battle with cancer, sharing that she had been diagnosed with non-Hodgkin's lymphoma. In December, she shared the news that her cancer is in remission. She wrote on her blog at the time, "Last week I was told by my oncologist that my cancer is in remission and I can discontinue chemo. I am feeling so blessed, so fortunate." In typical Fonda fashion, the rest of the blog post was about her continued effort to rally around climate activism and the government's response to climate change.
In an interview with The Hollywood Reporter published Jan. 27, Tomlin, 83, reflected on how Fonda always goes for more interesting roles than what is usually offered to women their age. "She wants to express women of a certain age in a more human way," she explained of her friend. In the same article, Fonda reflected on how blessed she is to be booked and busy. "Even at the height of my career — whenever that was, I guess in the '70s — I never had three movies in one year," she told the outlet. "So I feel pretty lucky."
Here's what we know about "Moving On."
"Moving On" Trailer
"Moving On" Release Date
"Moving On" will be released in theatres March 17. The film previously premiered at the Toronto International Film Festival back in September 2022.
"Moving On" Cast
In addition to Fonda, Tomlin, and Roundtree, the cast also includes Malcolm McDowell as their friend's widower.