Ncuti Gatwa Due to Start Filming Doctor Who in November
Ncuti Gatwa Will Begin Filming "Doctor Who" in November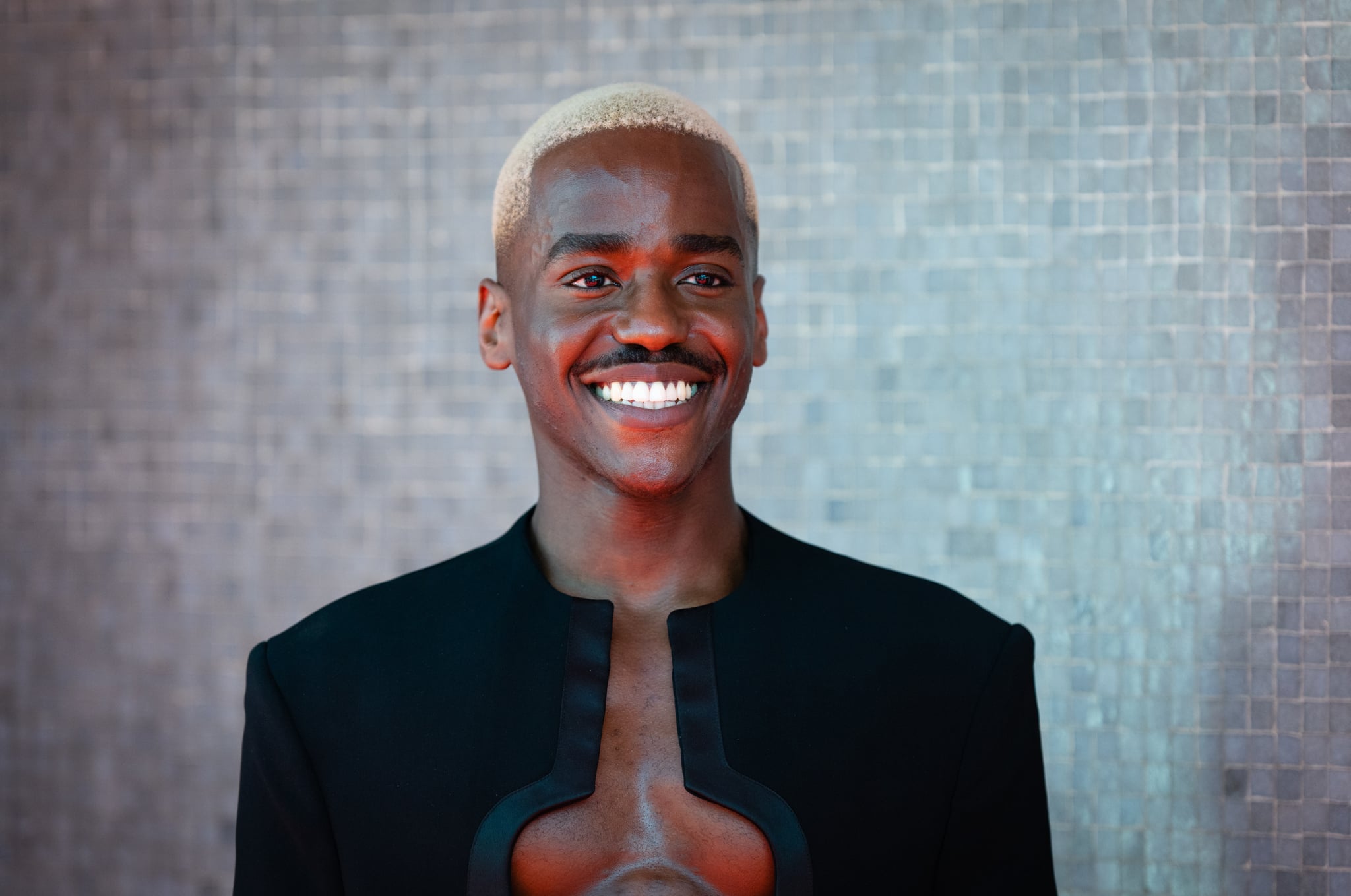 Image Source: Getty / Samir Hussein
Fans of "Doctor Who" might not have as long to wait as first thought. According to The Hollywood Reporter, the newest Doctor, Ncuti Gatwa, will officially get the keys to the TARDIS and begin filming in November. Each time the Doctor regenerates, fans question whether the new Doctor will be able to follow in the old one's footsteps, but most have celebrated Gatwa's casting.
"This role and show means so much to so many around the world, including myself, and each one of my incredibly talented predecessors has handled that unique responsibility and privilege with the utmost care," Gatwa said in a statement to BBC. "I will endeavour my utmost to do the same." Gatwa also elaborated on his determination to do justice to the show. "There aren't quite the words to describe how I'm feeling. A mix of deeply honoured, beyond excited and of course a little bit scared. . . . Unlike the doctor, I may only have one heart but I am giving it all to this show."
Gatwa is inheriting the role of the Doctor from Jodie Whittaker, who was cast in 2017 and was the first woman to take on the role. Though Black British actor Jo Martin has portrayed an iteration of the Doctor in several episodes, Gatwa is the first Black Doctor to headline the series, and he is the 14th Doctor of them all.
According to showrunner Russell T. Davies, Gatwa secured the role with a stunning audition. "Sometimes talent walks through the door and it's so bright and bold and brilliant, I just stand back in awe and thank my lucky stars," he said, per the BBC. "Ncuti dazzled us, seized hold of the Doctor and owned those TARDIS keys in seconds."
Later, Davies told BBC News more about that fateful audition. "It was our last audition. It was our very last one. We thought we had someone, and then in he came and stole it. I'm properly, properly thrilled," he said. "It's going to be a blazing future."
Gatwa realised he wanted to be an actor at the age of 7, and continued on to train at the Royal Conservatoire of Scotland, later playing Demetrius in "A Midsummer Night's Dream" at the Globe Theatre. The Rwandan-Scottish actor is best known for his fabulous performance as Eric on "Sex Education," a role that has earned him several BAFTAs, among other honours.
The 14th season of "Doctor Who" is expected to air in 2024. Whittaker's season comes to an end with a feature-length special that will drop this October. An episode — or episodes — to mark "Doctor Who"'s 60th anniversary is expected to be broadcast in late 2023 with Gatwa rumoured to appear ahead of his own series.