Netflix's Neon: A Review of the Reggaeton Show
Netflix's "Neon" Proves How Mainstream Reggaeton Has Become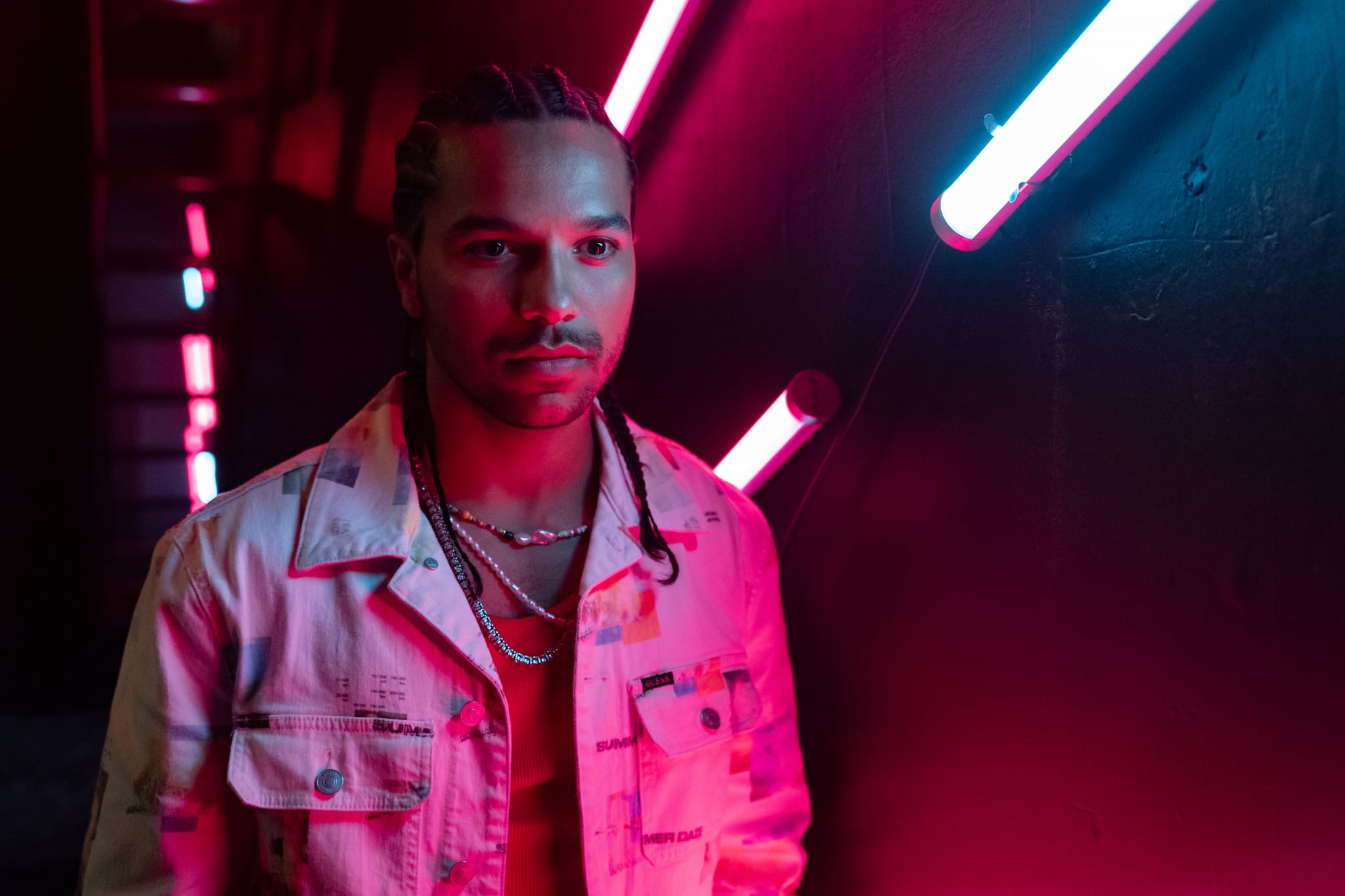 Well before it even dropped, Netflix's new show "Neon" found itself embroiled in a bit of controversy. After all, how could a show that follows the trials and tribulations of a young reggaetonero on his path to fame allegedly not include Puerto Rican voices in its conception when the island — along with Panama — helped to pioneer the genre and take it to new heights? Well, after a few course corrections and the participation of reggaeton leyenda Daddy Yankee himself, "Neon" is finally available to stream. And while the criticism about the reported lack of Puerto Rican participation was warranted, it doesn't tell the whole story of what the show's trying to achieve in the first place.
You see, "Neon" isn't a story about the perreo born in Puerto Rico. Nor is it a story about the reggae en Español produced by Panama. It is a story about the global, pan-Latine sensation that reggaeton has become, a genre that has long been expanding beyond its Caribbean origins. As such, the show takes care to not wear any particular ethnicity on its sleeve (although the main character is Puerto Rican), instead setting the main stage in Miami, which has become a hub for reggaeton artists from around the world. It's clear, then, that the goal is to appeal to as many communities as possible and tell a story that can speak equally for young reggaetoneros growing up in Mexico and in Argentina. And in that aspect, the show succeeds.
"What we do get is a good show about music, dreams, and the friendship that fuels it all."
The main cast of characters, played by the trio of Tyler Dean Flores, Emma Ferreira, and Jordan Mendoza, are relatable, likable, and have organic chemistry. Flores's portrayal of Santi is refreshing, as he casts aside stereotypical bravado and dials up the wide-eyed, small-town boy in the big city earnestness that really sells the character. Ferreira's Ness does equally well as the voice of reason of the group. And then, of course, there's Mendoza's Felix. Playing the odd-man-out Filipino best friend, Mendoza's blunt, profanity-filled performance took a few episodes to grow on me. But once it did, he was very often the reason for my fits of laughter.
The pilot episode does a good job establishing the characters, their goals, and the challenges they face in trying to achieve them. It's clear from the get-go that Santi's talent is not in question here, and the bulk of the dramatic meat of the series will instead come from how he and his friends navigate the music industry rather than try to break into it. This approach is refreshing and helps the show round out its cast, introducing secondary characters that are meant to help or hinder in a more realistic way. One such character is Courtney Taylor's Mia, whose side plot and personal journey are at times more interesting and succinct than the main narrative. That's because, due to its quick pace, "Neon" tends to flit from plot point to plot point without giving enough time to properly develop the stakes. While the show's episodic nature allows viewers to quickly tune in and get the gist of everything that's going on, it also means that many of the problems are resolved within an episode or two — in other words, every episode has to do the work of introducing new challenges and stakes rather than just building off the framework already in place.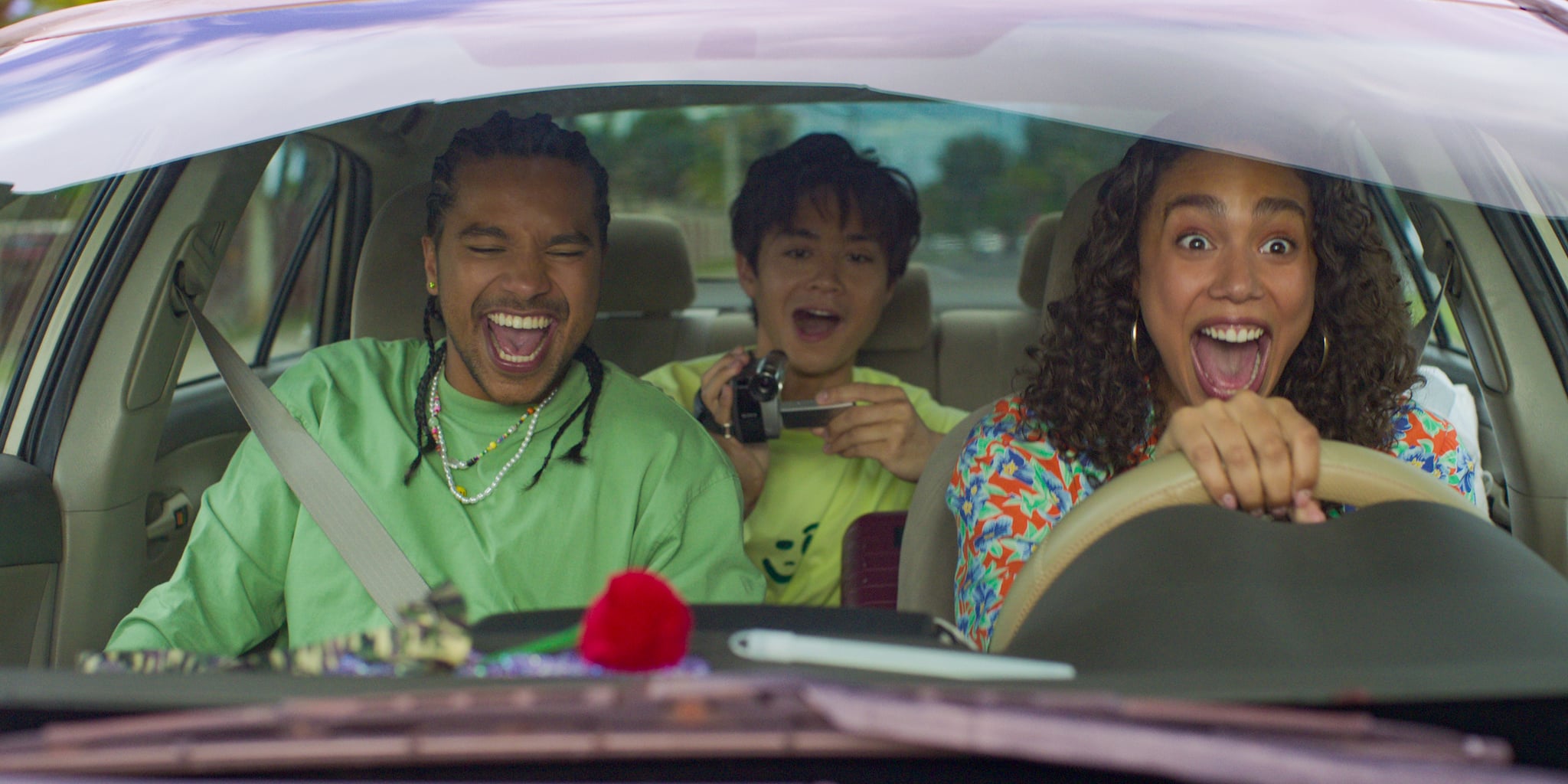 Because of this, despite the sometimes dire situations the cast finds themselves in, the stakes remain relatively low throughout the entirety of the first season. Even the season finale, which ends with our main trio in yet another industry debacle, feels like nothing more than a minor setback. Perhaps this can be attributed to the nature of streaming, in which showrunners are uncertain of whether even the best-made shows will get a second season. As such, a lot of character and plot development that should normally take place over multiple seasons gets crammed into one. This definitely feels like the case with "Neon." But despite these flaws, the show rises above them; it's ultimately anchored by its strong leads and supporting cast, a bevy of cameos, and above all, heart.
Cocreators Shea Serrano and Max Searle do a good job making our main characters feel real, and the trio's bond is ultimately what drives the show. "Neon" also does a good job tackling important issues within the crossroads of Latinidad and music, including the whitewashing of Latine pop stars and the debate over authenticity within reggaeton. And speaking of authenticity, the featured artists go a long way in helping keep the show authentic.
As mentioned earlier, although Netflix got a lot of heat for the reported lack of Puerto Rican participation behind the scenes, in front of the camera is a different story. "Neon" features cameos from Puerto Rican legends like Jowell, Ken-Y, and of course Daddy Yankee. But more impressive is the amount of up-and-coming talent out of PR the show gives a spotlight to. Brray, Jon Z, and Lyanno all pop up to help move the plot forward within the first three episodes. Jhayco and Villano Antillano also get to flex their acting chops, with Jhayco's character of Javier Luna appearing throughout the season to lend a refreshing air to what could have been a one-note, antagonist-type character.
This star-studded approach translates to the soundtrack as well — "Neon" goes out of its way to paint a sonic picture of the diverse genre that is reggaeton. To achieve this, Netflix hired reggaeton artist, historian, and podcaster Katelina "Gata" Eccleston and music writer and Los Angeles columnist Suzy Exposito as consultants. And it shows. From mainstream bops to heavy-hitting trap to party anthems, the music featured in "Neon" is just as much a part of the narrative as what's happening onscreen.
So, is "Neon" a perfect show that will satisfy everyone? No, because in trying so hard to appeal to everyone, a lot of the regional specificity, the sazón, is lost. And because of that, we don't get as much flow, we don't see as deep into the genre and the scene as we could have if the story would have focussed on a specific region.
But what we do get is a good show about music, dreams, and the friendship that fuels it all. And if "Neon" does get renewed for a second season, I think Santi's story is the perfect vehicle for a deep dive into the individual regions of reggaeton, their unique cultures, and their histories. And given how season one ends, it seems that's what the showrunners are building up to.
Fingers crossed that "Neon" comes back for round 2. First stop: Puerto Rico.
Image Source: Netflix / Francisco Roman