Hasan Minhaj Reportedly Eyed As Daily Show Host
Hasan Minhaj Is Reportedly Being Eyed as the New "Daily Show" Host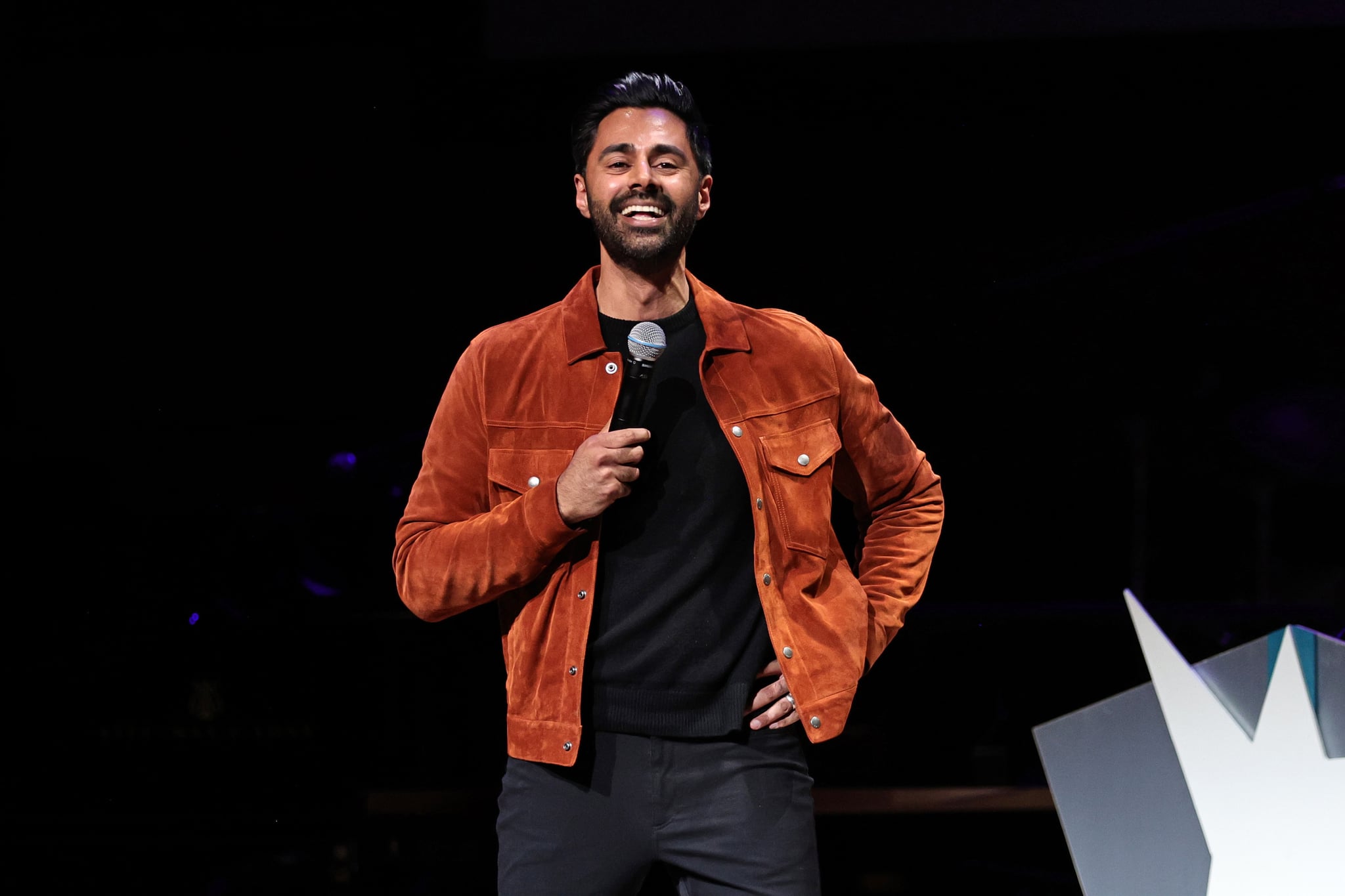 Hasan Minhaj could be taking over "The Daily Show." According to an Aug. 1 report from Variety, Minhaj is seen as the top candidate to lead the Comedy Central satirical news program into its new era following Trevor Noah's exit. The outlet noted that no deal has been finalized yet, but talks and auditions are leading in Minhaj's direction. Reps for Minhaj did not immediately respond to POPSUGAR's request for comment, and "The Daily Show"'s reps could not be reached.
Minhaj was previously a correspondent on "The Daily Show" from 2014 to 2018, during Jon Stewart and Noah's tenures as hosts. The comedian has two Netflix specials: 2017's "Hasan Minhaj: Homecoming King" and 2022's "Hasan Minhaj: The King's Jester," plus a 2018 Comedy Central special titled "Goatface."
In 2018, Minhaj began hosting his own Netflix series "Patriot Act," a weekly show about political topics. However, the streamer cancelled the series in 2020. That year, some staffers on the show accused "Patriot Act" of having a toxic work environment. Minhaj responded to the allegations in a 2022 interview with The Daily Beast, saying in part, "So a couple of the staffers did not have a good experience with a couple of their coworkers in their departments. It was specifically in regards to the tone, posture, and demeanour that those folks in their department had."
He added, "And one of the things that I really learned as a leader, I had to step back and go, 'Oh, man, I really wish people in those teams would have gotten along.' The thing I have to own as a leader is, whether or not you're in those rooms, you have to set a precedent or agenda to go, 'Hey, the way I'm carrying myself, everybody's got to carry themselves that way too.' And that's the thing I've reflected on, too, as I've gotten into other projects and now been on other sets, is going, how can I ensure that everybody feels heard even when I'm not there?"
Noah took over "The Daily Show" in 2015 and departed in December 2022. That September, he said, "I realised that after the seven years, my time is up. But in the most beautiful way, honestly. I've loved hosting this show. It's been one of my greatest challenges. It's been one of my greatest joys." Noah is the third host of the program after Stewart and Craig Kilborn. The series first premiered in 1996.
Minhaj served as a guest host of "The Daily Show" this February as Comedy Central used fill-ins to keep the show going without a permanent replacement for Noah. Of course, "The Daily Show" is not currently in production as it was halted by the WGA strike in May. Minhaj was spotted picketing with the striking writers and actors on July 21.