Nicola Coughlan Likens Bridgerton to Love Island
Nicola Coughlan Likens "Bridgerton" to "Love Island", asking "Can I Pull You For a Promenade?"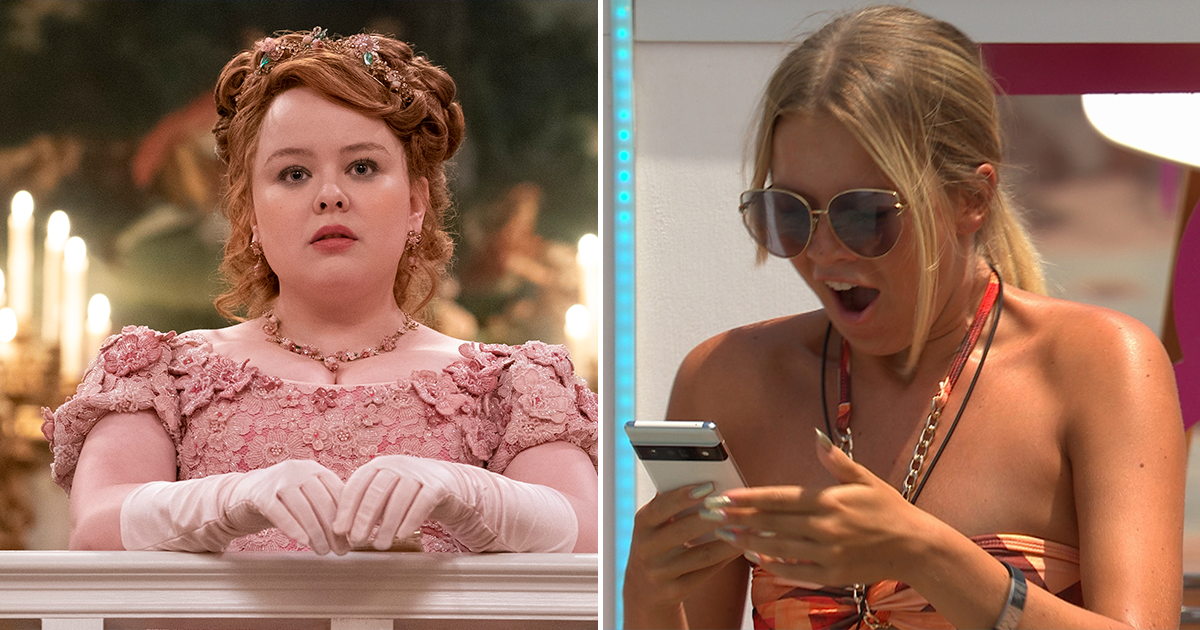 On first assumption, you might think reality show "Love Island" has nothing in common with Regency drama "Bridgerton". But it's time to think again. Young, gorgeous people looking for love? Check. Slow-motion dance moves? Check. Written messages received from an unknown source to wreak havoc? Check. It appears the two popular TV series are more aligned than ever — and actor Nicola Coughlan has confirmed it.
While filming series three of "Bridgerton", the actor posted a photo on her Instagram showing two water bottles with the signature "Love Island" font. The bottles belong to Penelope, the name of the Coughlan's character, and Colin, her love interest, played by Luke Newton. She hilariously captioned the photo: "Can I pull you for a promenade?" in reference to the "Love Island" phrase, "can I pull you for a chat?" Newton then reposted the snap, writing "S3 Hydration". The newest series is based around the Penelope-Colin relationship, so we are hoping they agree to recouple with each other by the end of next season.
"Love Island" host Laura Whitmore was one of the first to comment, with a simple "Yaaasss ❤️", with fans liking the TV crossover. Although, there is also a deeper link with the reality show that some might not have realised. Newton is dating Welsh actor Jade Louise Davies, who happens to be the sister of Amber Davies: yes, the winner of "Love Island" 2017.
It's not the first time there has been a bizarre "Love Island" allegiance with our favourite dramas, either. "Stranger Things" actor Noah Schnapp is a big fan of the dating series, and even video called Ekin-Su following her win.
With "Bridgerton" filming well underway, it's clear that it was the original "Love Island", so we are expecting to see more chats around the fountain, Casa Featherington drama, and, hopefully, grand declarations of love.
Image Source: Netflix/ITV