Nicola Coughlan Shared Bridgerton Season 2 Spoilers
Nicola Coughlan on Bridgerton Season 2: "There's Lots of Balls"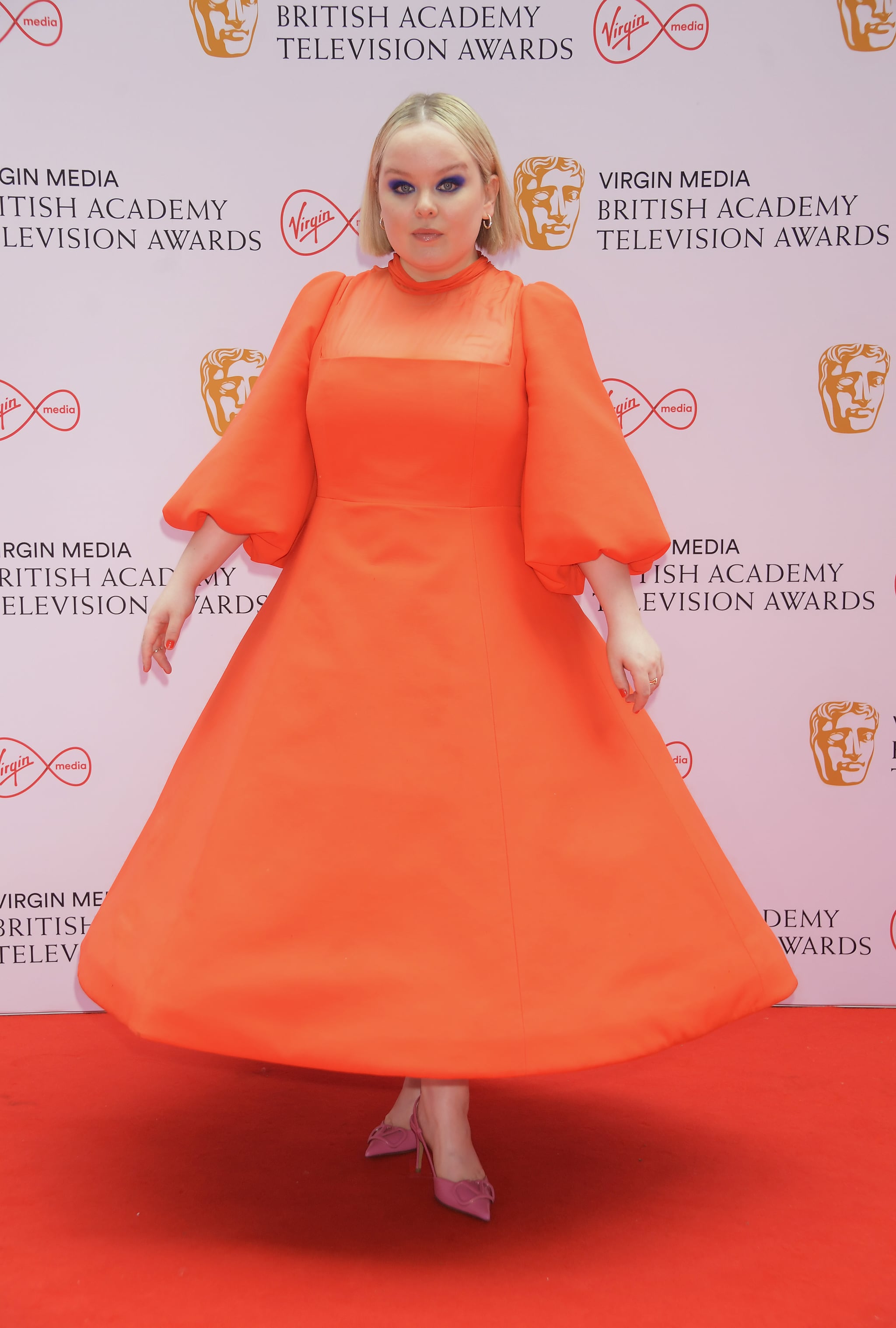 Image Source: Getty / Ian West - PA Images
Nicola Coughlan looked unbelievable at this year's BAFTA Television Awards, but let's be honest, when doesn't she? She was spotted on the red carpet being interviewed by comedian Tom Allen when she was asked about Bridgerton. The scene in which her character, Penelope, is revealed to be Lady Whistledown is nominated for Virgin Media's must-see moment award, the only award to be voted for by the public. Coughlan said that "it's really exciting. People get really mad at me who haven't seen it because they're like, 'Well, you've just spoiler-ed it,' and I'm like, 'Well, it's been out for five months, so I feel like we're allowed to now.' You haven't left your house, so if you haven't watched it, that's really on you!" the actor joked.
Spilling the tea on series two, Coughlan said that "there's lots of balls. There's lots more sort of raunchy moments. There's lots of new people. New raunchy moments, not the old ones. We don't replay the old ones!" She added, "I never have any [raunchy moments], I'm the wallflower, I just sort of slink against the wall." Allen also asked if Coughlan gets recognised on the street (we'd be pretty surprised if she didn't; who hasn't seen Derry Girls?), to which she replied, "It's two things: it's either 'Lady Whistledown' or 'the wee lesbian'."
More balls and raunchy moments in @bridgerton Season 2 says @nicolacoughlan as she drops some hints on the Red Carpet of the #VirginMediaBAFTAs #BAFTATV pic.twitter.com/XDJNERJWJn

— BAFTA (@BAFTA) June 6, 2021