Steven Knight Opens Up About Peaky Blinders Series 6
Peaky Blinders: Steven Knight Answers Our Burning Questions About Series 6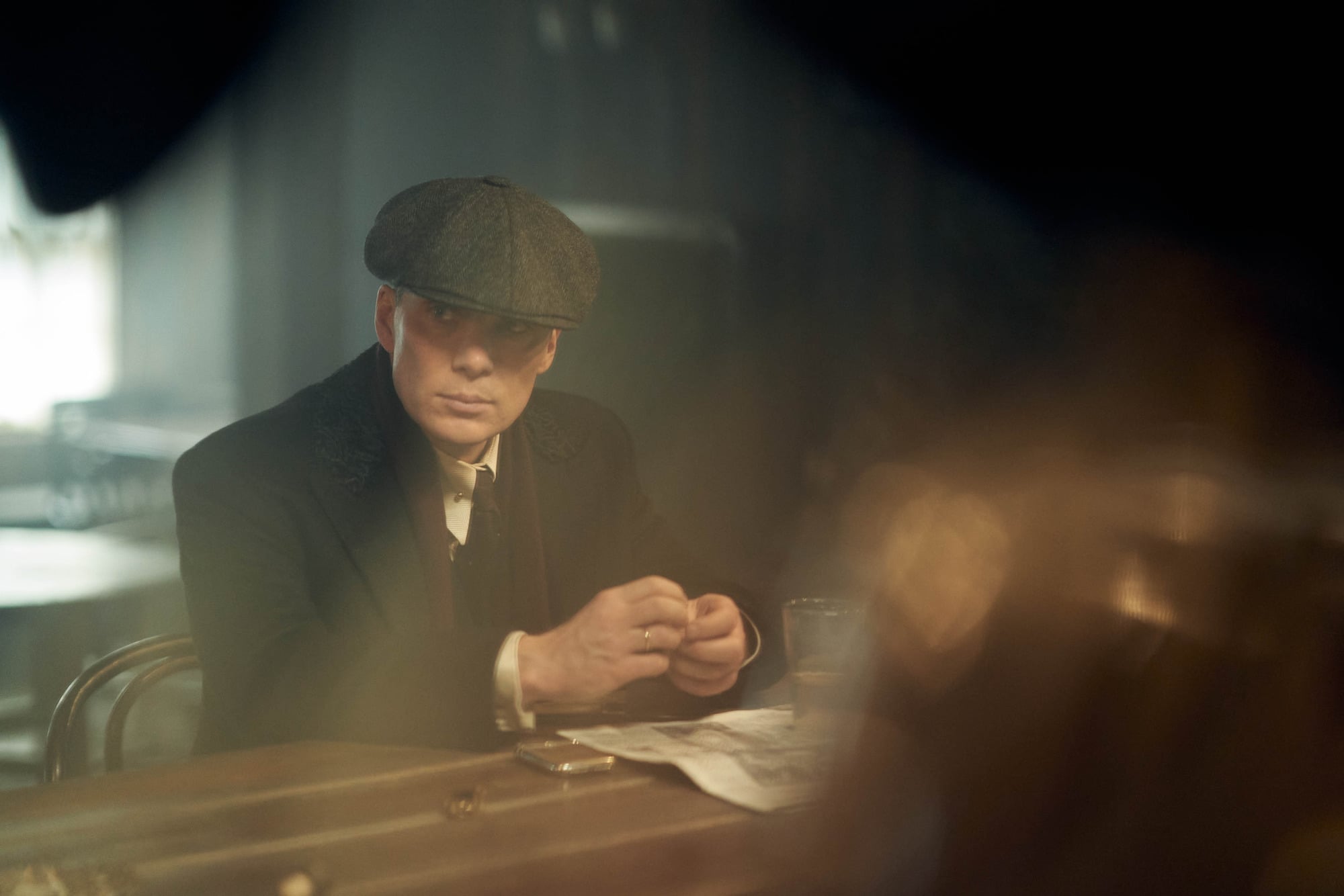 It's no secret that fans everywhere are more than excited about the return of "Peaky Blinders". Coronavirus delays meant there has been plenty of time to mull over that ending and wonder what the future holds for our favourite antiheroes. If series five now feels like it aired back in the dark ages, that's because it basically did. Fans have had to wait quite a while for the new series to not only be announced but to also be given an official release date, and at last, that time has come. Ahead of the new series (which lands on BBC iPlayer on 27 Feb.), we caught up with "Peaky Blinders" writer and creator Steven Knight to have all our burning questions about the imminent return of the Shelby clan answered.
POPSUGAR: One of the things that most fans are dying to know is who betrayed Tommy at the end of series five. What can you tell us about that?
Steven Knight: I can tell you absolutely nothing! It's been so long that to me, that feels like an old question now. What I wanted to do with that particular question is not mess around and answer it straight away. So the question is answered immediately at the start of the new series, and we find out who did it straight away, and then we move on with what comes next with the story.
PS: The trailer for the new series shows the return of Esme Shelby. How did the Shelbys allow her to take John's children from his first wife after John died?
SK: That's a really interesting question. I don't think it's a question of Esme getting permission to do anything; she was so angry, she just left. She reentered the world of the Romanys (that the Shelbys would've had a great deal of respect for), and they wouldn't have worried that John's other children would grow up there.
PS: What can you tell us about Esme's role in series six? Is she out for revenge, or will she be an unexpected ally?
SK: You will see! She's such a great actress, and I've wanted to bring Esme back for a while. I think you will see that she represents a certain part of the Shelby DNA, one that is rooted in the Romany tradition, and it becomes very important to the series.
PS: Series five hinted at a Tommy/Michael power struggle. Will this take centre stage throughout series six?
SK: There's a lot of things happening centre stage, and it's fair to say that that's one of them, but there will be lots of other things going on, as well as that!
PS: Tommy's mental health has always been a focus in the series. Will there ever be peace for him?
SK: That's the question that I wanted to ask at the very beginning; can he be redeemed? I wanted to start the series with a character who was dead inside, as a consequence of his experiences. I wanted to bring him back to life, but it takes a long time, and I didn't want to minimise the extent of his trauma. I think at the end of this, we will find out the answer to that question.
PS: With Helen McCrory sadly unable to be a part of the new series, how will Polly's absence be addressed?
SK: The first thing to say is that the loss of the human being, certainly the loss of Helen McCrory, is the tragedy. The loss of the character is secondary but has to be dealt with, so I hope we've dealt with it in a suitable way. But also, as you will see throughout the series, she is gone, but not absent. She is still a very powerful influence on the family even after she's gone.
PS: Can you draw any parallels between the political landscape of series six, and that of today?
SK: Many! Not deliberately, because I would've had to have a great deal of foresight when I started the show in 1919 and decided to jump two years at a time to know that when we reached this point, there would be so many parallels to what's going on. In the '30s and now, in terms of fascism and nationalism, one hopes the outcome won't be the same, but there are unavoidable parallels. It's not me trying to force the issue, they are there; people can make of them what they want.
PS: The "Peaky Blinders" film has officially been confirmed; what can we expect to see from the cast?
SK: I can't really give much away; expect the unexpected is all I would say! If you think about the progress of time, the movement of time, it's going to take you to a particular era. I know the story, I know what's going to happen, and I can't wait to make it.
PS: What will the film do differently to the series?
SK: It will be different, as I hope every series is. I'm not a great believer in the vast chasm between film and television anymore; I think that it's just a different chunk of story, a different size of story. I wouldn't want "Peaky Blinders" to suddenly think it's on holiday or think it's something different. You know, it's got to be the same thing, it's got to have the same drive and energy. It's just going to be in a different form.
PS: Finally, how does it feel to be wrapping up the Peaky Blinders story?
SK: I don't feel like we are ending it, I feel like it's the end of the beginning. "Peaky Blinders" will continue, but ending this particular part of it is very satisfying. To be given this amount of screen time to tell a story is fantastic. As someone who also writes 90-minute or two-hour movies, this is wonderful. To have had the actors that we've had, to be able to develop the characters and to have characters be unpopular for so long in terms of them being baddies who become goodies, is great. The fact that they can be antiheroes for so long is wonderful.
Image Source: BBC Three