Power Book II: Ghost: Who Is Zeke's Father?
Power Book II: Ghost: Monet's Bombshell Secret Finally Reveals the Mystery Behind Zeke's Parents
Watch out! This post contains spoilers.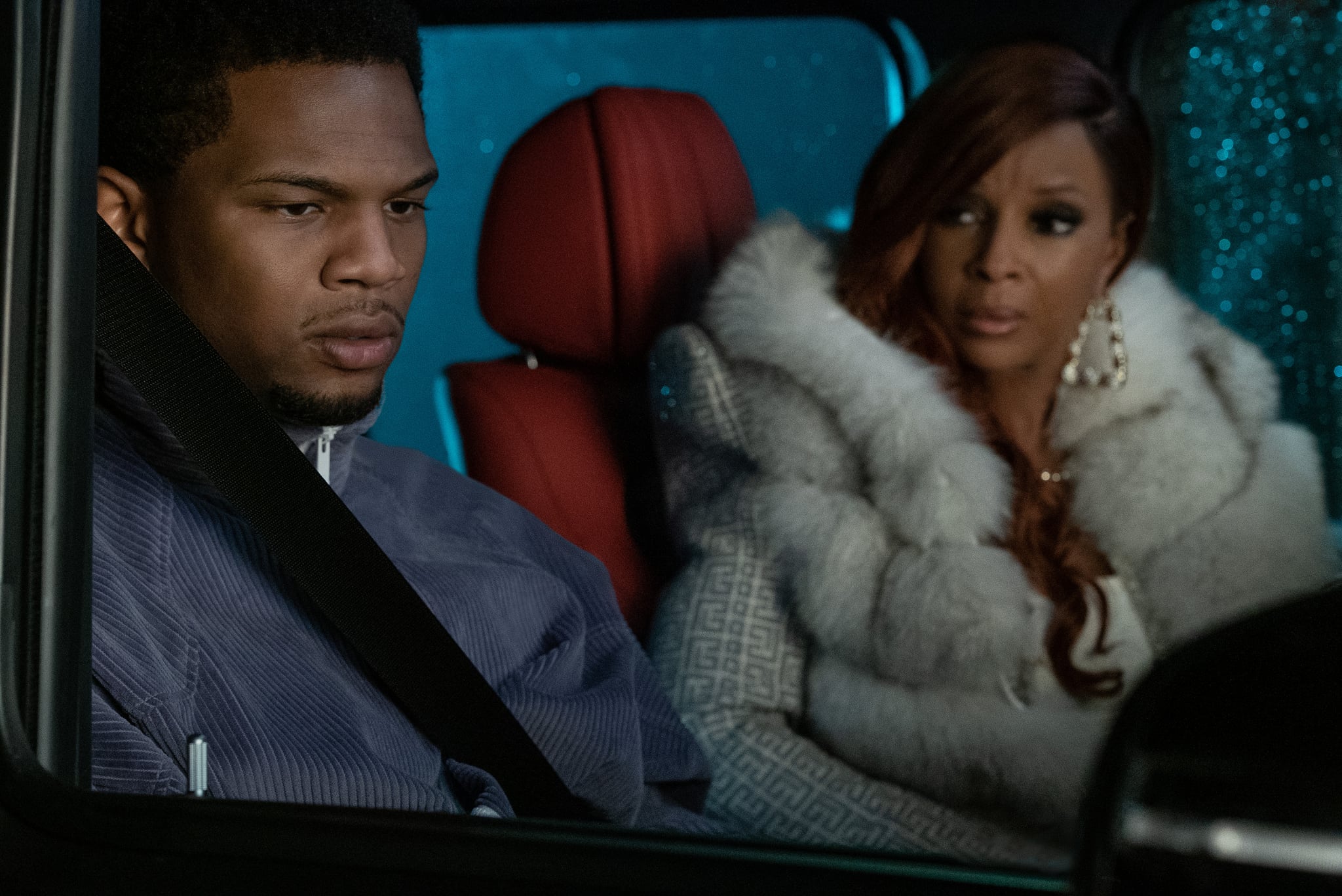 The Power universe is always good for throwing us a huge curveball in the middle of the season, and the latest episode of Power Book II: Ghost doesn't shy away from this formula in the slightest. This week, the spinoff series revealed a huge secret that Monet (Mary J. Blige) has been holding onto about her family for years, and the major revelation comes as a huge shock to us all! If you ever wondered about the mystery behind Zeke's (Daniel Sunjata) biological parents, it looks like we finally have our answer.
During episode four, Monet shares that she is actually Zeke's mother (not his aunt like we thought), and his father is Mecca (Daniel Sunjata) — aka the mysterious flame from Monet's past who's come back into her life. Oof! It seems as though Monet never informed Mecca of her pregnancy with Zeke, but he eventually figures it out as he gets involved in Zeke's legal troubles. Their secret gets exposed just after Zeke lands himself in the middle of professor Jabari Reynolds's high-profile murder investigation, which is positioning him as the prime suspect. Despite being apart for so long, it looks like Mecca and Monet now have no choice but to team up to protect their son.
"I'm not going to lie to you. He's here to shake some sh*t up."
We learned in the second episode that the two share a lot of history together, but now we see just how deep those ties run. At this point in the season, Monet appears to be trapped in a love triangle between her husband, Lorenzo (Berto Colon), and Mecca, which could potentially derail the Tejada clan's entire drug operation. We learned ahead of the show's season two premiere that Mecca's character was created to make things a bit more messy for Monet. Blige even shared that her character's roles as a mother, leader, and protector would all be tested "in a big way." We knew family would play a huge role this season, but we couldn't have imagined the drama would get this crazy.
"I'm not going to lie to you. He's here to shake some sh*t up," Sunjata told POPSUGAR about his character. "I think he does that successfully — he has a reason though. He has two main reasons, which will be revealed over the course of the season, for everything that he does. And I'll say he's very committed to his desired outcome. When I say fully committed, I mean, he's all in. It's all or nothing."
Even though we finally know who Zeke's real parents are, it's not stopping viewers from speculating about other theories surrounding the Tejada family. Many are now starting to wonder about the timeline of Monet's relationships, and who out of all the kids is really the oldest (considering most assumed it to be Woody McClain's Cane since Zeke is a college freshman). It's clear Power Book II: Ghost is going to keep viewers on their toes for the rest of the season. So what other shocking secrets remain? We'll have to wait and see.