Pussycat Dolls Announce a 2020 UK Reunion Tour
The Pussycat Dolls Are Reuniting for a 2020 Tour and Tickets Go on Sale Tomorrow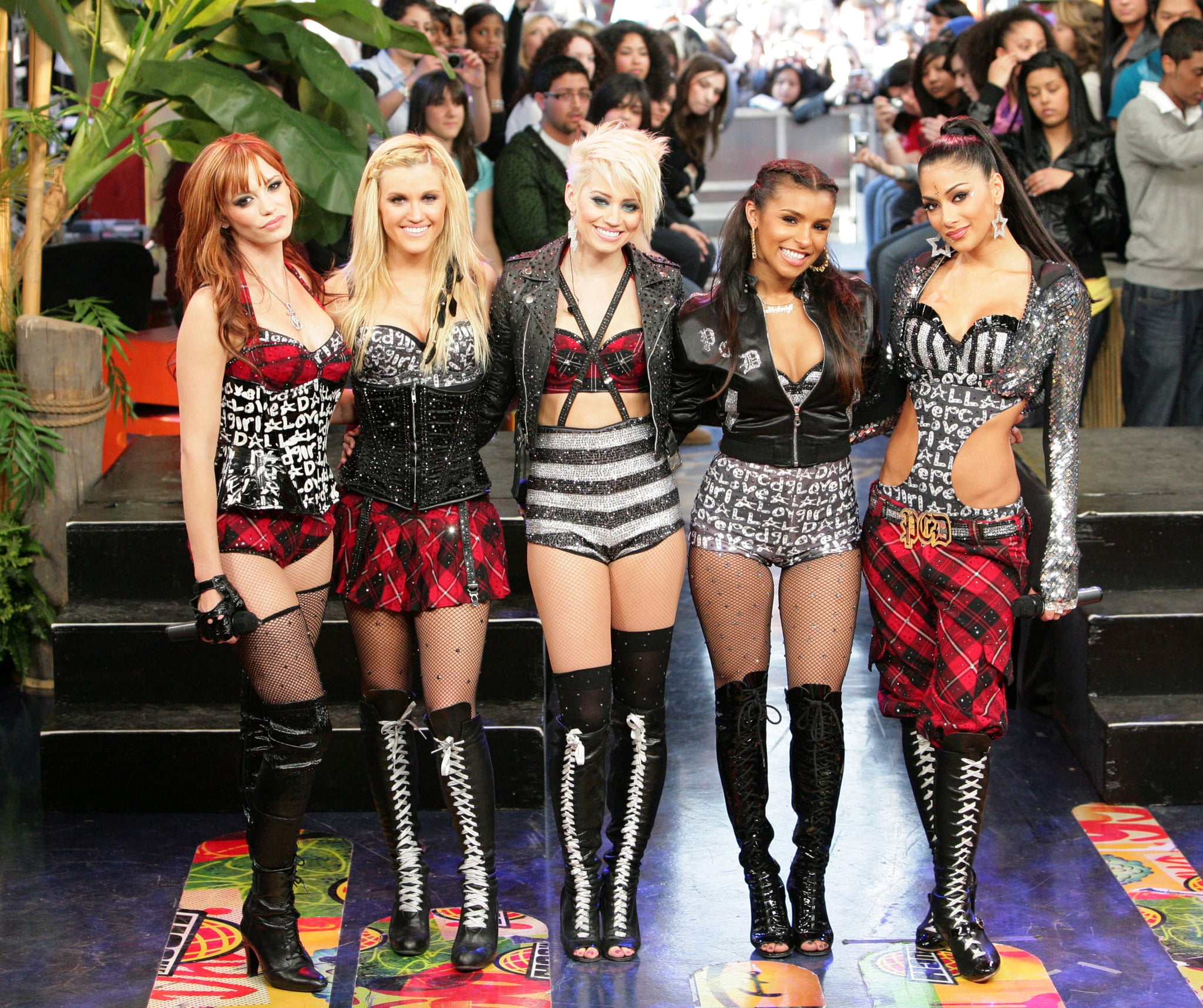 The Pussycat Dolls whipped their fans into a frenzy on Wednesday evening, announcing they'll be reuniting on stage for the first time in a decade at the X Factor: Celebrity finale. It all started when X Factor judge Louis Walsh appeared on ITV talk show Lorraine on Monday morning and revealed The Pussycat Dolls would be a guest at the live finale show. It's not yet clear whether the group will perform or simply appear on the show, but we'll be keeping our fingers crossed in the meantime. Then, things really ramped up on Wednesday when the group's official Twitter account posed a picture of the band name, with the caption "#PCDReunion 🐱."
#PCDReunion 🐱 pic.twitter.com/raVonDXlO2

— THE PUSSYCAT DOLLS (@pussycatdolls) November 27, 2019
To add to the excitement, on Thursday morning, Nicole Scherzinger — who is, of course, the singer synonymous with The Pussycat Dolls and an X-Factor judge — to confirm they are heading out on tour in April 2020, kicking off the eight-date UK and Ireland tour in Cardiff on April 6. Scherzinger shared a post with her Instagram followers announcing the tour dates and captioned the post, "I am very excited to share that we are back, baby! 😻 The #PCDReunion tour kicks off in the UK in April 2020! Tickets are on-sale this Sunday at 10am. What show are you coming to?! 🙌🏽🎶🤸🏽‍♀️."
Set an alarm because tickets will go on sale on the Live Nation website on Dec. 1 at 10 a.m. If you can't wait that long, you can also sign up for Live Nation's presale, which gives you early access from Nov. 29 at 10 a.m.