Ray Blk on Creating Access Denied and Performing with Amazon
Ray Blk's Debut Album Access Denied Is About "Creating Boundaries and Protecting Yourself"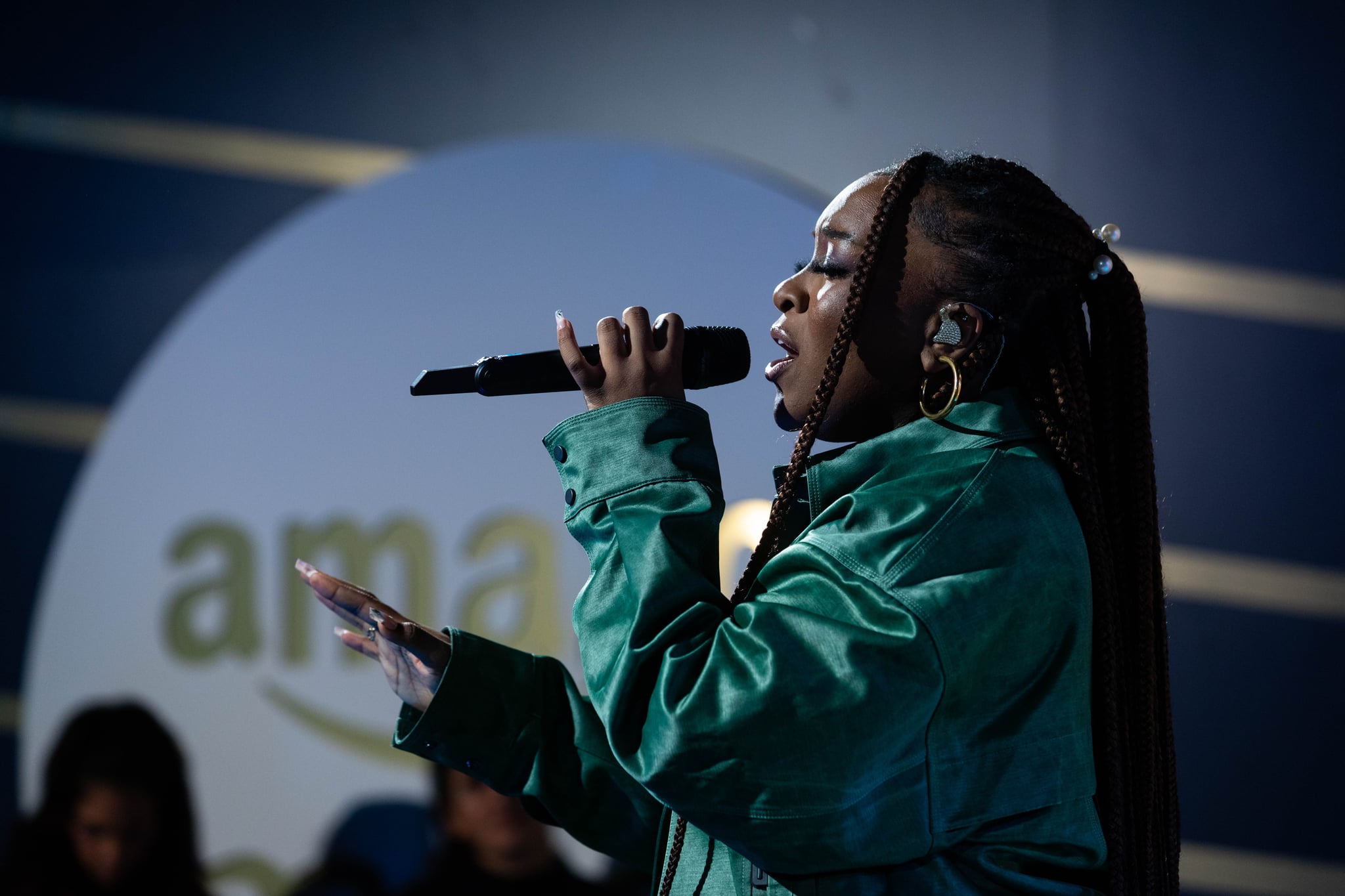 Ray Blk is an artist who really cares about the message she puts out into the world, and the enrichment that listeners receive from hearing her music. Her vocal range is impeccable, her talent undeniable, and her purposeful nature makes her music that much more relatable and impactful. Blk's 2016 release, "My Hood," was the song that prompted her rise to popularity, and in 2017 she became the first unsigned act to win BBC Radio 1's Sound Of . . .. Since then, she's been working on her poignant debut album, Access Denied, which released this year. We caught up with Blk to talk about her recent work with Amazon, the process of creating her debut album, and how she intends to continue shaping her legacy.
POPSUGAR: You've been working with Amazon Music on its recent Black Friday Live event. How was that experience for you?
Ray Blk: It was great to have an intimate show. I don't do those too often, but it was so nice to just have a few people around seeing them sing the words. It was a really good experience.
PS: With the recent restrictions and changes to the rules, how important is it for you to continue live streaming shows and performing virtually?
RB: It's so important, because otherwise I don't really get to make it to my fans. After releasing my album, there haven't been as many opportunities to engage with fans like that. It's been so important to be able to do things like the Black Friday Live or to get on Twitch and have people see me perform virtually, so that I can still feel like I'm having a relationship with my fans and they get to see me performing the music that they've been listening to.
PS: Speaking of the music, you recently released the video for your collaboration with Stefflon Don, how did that come about?
RB: I've known Steff for a little while and I've spent time with her in the studio, out of the studio, and just at her house. She's a really good cook actually! One of the times I was at her house, I just said that we should do something together. It's a song that I had previously and she got on it. It was quite tricky making it happen because of COVID restrictions and because she was travelling between here and America, but it happened and it came out great.
"Ray Blk's music is purposeful. It is always created to either uplift or to help people heal."
PS: Your debut album, Access Denied, also came out earlier this year. Looking back, how do you feel about the project that you put out?
RB: I'm really proud of myself. I'm really proud of the music. I wanted to make something that had a message to elevate people in some way or just make people feel like they're not alone in their journey. The message of Access Denied is just to create boundaries, to make sure that they allowing people who are loving and caring and deserving of their time into their life. It's about protecting yourself and protecting your peace and at the same time feeling like, if you've been denied access into certain spaces — which is something I felt I've experienced — just reminding people to still say yes to themselves.
PS: In the past, you've spoken a bit about the difficulties that came with creating the album and how long the process took. What do you think you learned as a result of doing that?
RB: I've definitely learned about patience a lot, and that sometimes your timing may not be the best timing. I have also learned that it's important to be the leader and the driver of your ship as an artist, to steer things in the direction that you want it to go in. I've also learned that there's other ways that you can reach people in the pandemic. Usually I would've been in the studio consistently, but I had to become more self-sufficient, learn how to record myself at home, do things online with fans, whether it was connecting with them on Instagram Lives or on other social media platforms. Like with Twitch, I'm excited to be a part of that because for me, it's a new platform to be able to reach people on.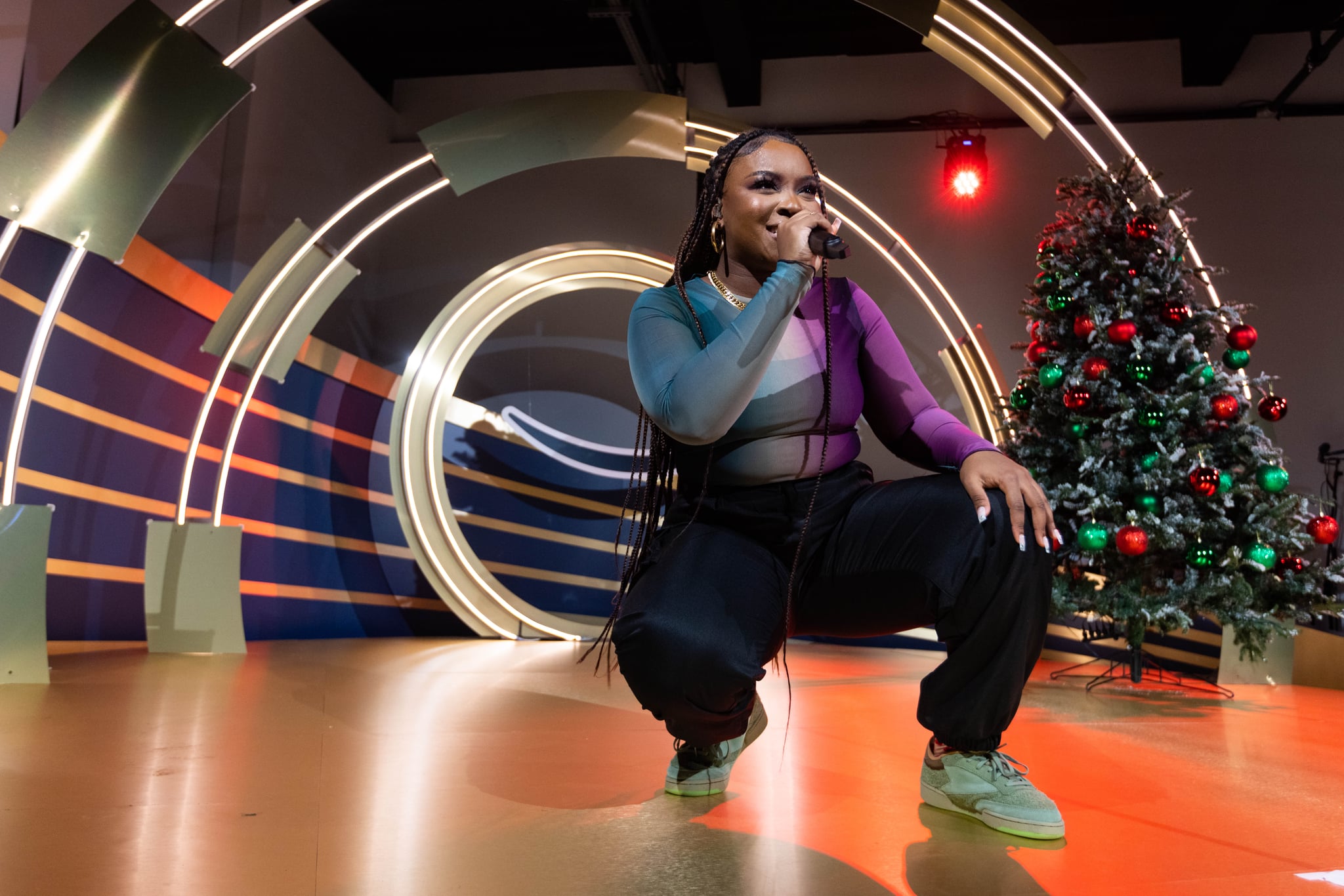 PS: Definitely. For new fans, that maybe haven't heard your music before, what would you want them to know about Ray Blk?
RB: I would want them to know that Ray Blk's music is purposeful. It is always created to either uplift or to help people heal. It always has a message, and [the message] is to enrich people's lives. That's always part of my ethos, and that you'll feel better after listening. The messaging of my music is really important for me.
PS: It certainly seems like it. A while back, you took part in an event for International Women's Day, alongside Leomie Anderson and Leigh-Anne Pinnock. What was that like?
RB: I am very much a champion of women. So being able to do that event alongside Leomie Anderson, who also assisted me in hosting, it was really positive and I felt uplifted by Leigh-Anne Pinnock's story, Leomie's story. And also speaking to the other women who attended, that's my bag. That's my world. I'd love to do more of that.
PS: Speaking of doing more, what's next for you?
RB: For sure creating more music. I've learned a lot about myself during this time and during lockdown, there's been a lot of growth for me. That's something I want to put into my music more, and I want to share things that maybe are a little bit more intimate, that I've not discussed before in my music. I definitely want to do more things like that International Women's Day event because as I said I'm a champion of women, and a champion of young people from different backgrounds as well. I want to get involved in more youth-led activations and with organisations that help to empower young women, especially young women of colour.
Watch Ray Blk's performance on Twitch now.