Rita Ora Interview on JD Christmas Advert 2020
Rita Ora on Her Role as the Queen of Christmas in JD's New Festive Advert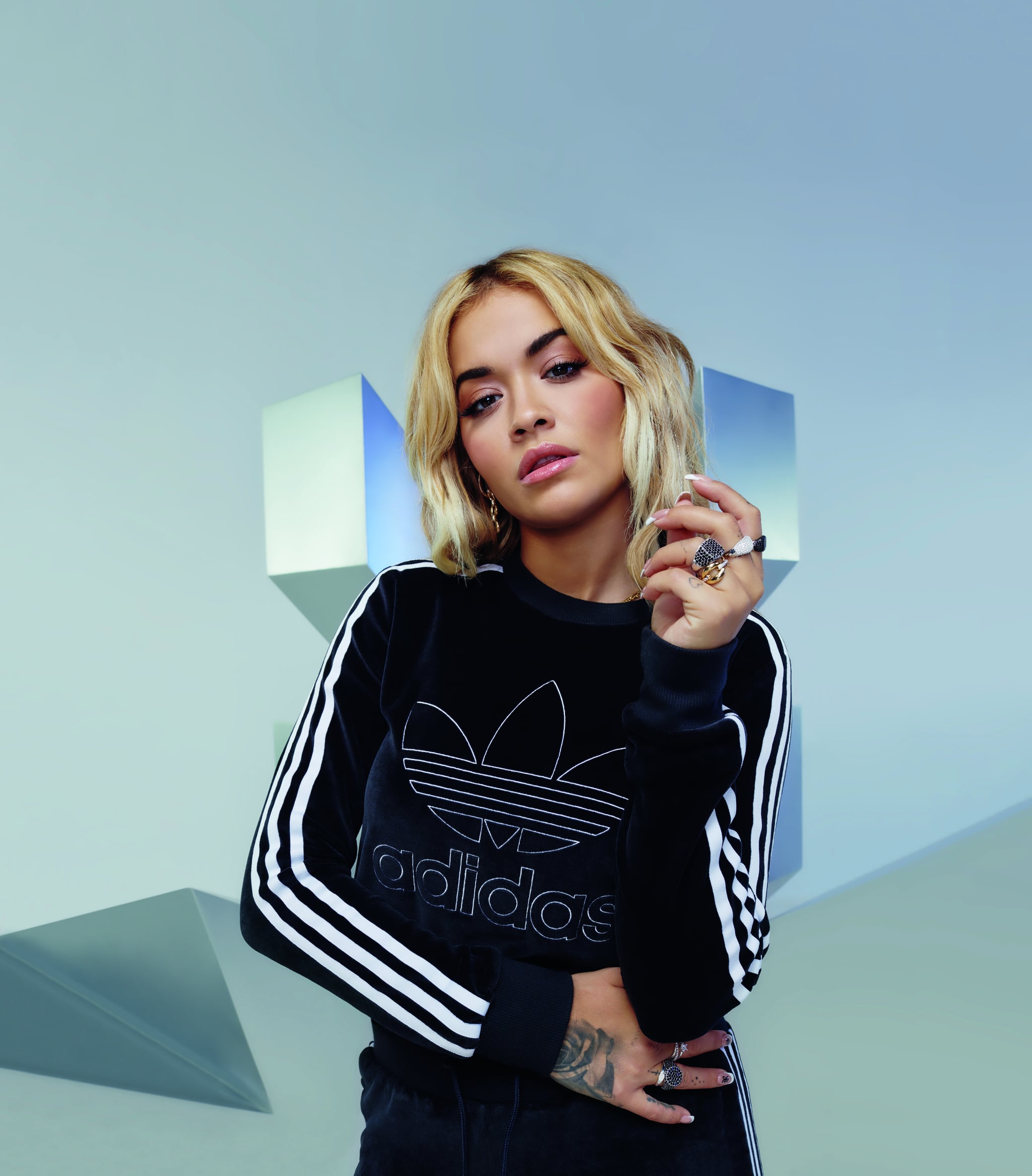 Image Source: JD
It must be Christmas, because JD has released their official Christmas campaign, and as ever, it's a total winter wonderland. It stars none other than British singer Rita Ora, and the extended cut features a few other familiar faces like Anthony Joshua, Mabel, and Maya Jama. We managed to catch up with Rita and chat top tips for surviving lockdown round two, Christmas traditions, and what's in the cards for next year.
POPSUGAR: What was the first lockdown like for you? And what do you think is helping you get through the second? Do you have any top tips?
Rita Ora: Honestly, the first lockdown was a bit of a shock. It's been a crazy couple months! What helped really was getting in tune with myself. I did a lot of things like reading, and I got in touch with my mental health, and meditating, and generally just calming down a bit. I've been working 10 years straight, so for me it was nice to just stand still, but it was also really good to be able to really check in with my family and to start understanding what the real priorities are again.
PS: It must've been nice to be able to switch off. When it comes to music, who are you inspired by at the moment? Is there anyone in particular that you've been listening to?
RO: Anyone that knows me knows that I am the person that plays the tunes at the house parties! I'm kind of an old soul, so I still listen to big diva queens like Diana Ross and Chaka Khan because they always get me in the mood. So if I'm listening to anything new, it's probably the new Ariana Grande album, which I love.
PS: Yeah, she's great! You appear as queen of JD in their new Christmas campaign. How did it feel to be queen for the day?
RO: Anyone that really has been following me since the beginning knows that I just love trainers. I've loved them since I can remember. JD is the king of trainers, and every king obviously needs a queen, so I was honoured. I've been getting my trainers from JD since, I can't even remember. It was amazing to be their first-ever queen and get to star in their Christmas campaign alongside so many other people, like Anthony Joshua and Wizkid. Christmas for me is a massive, massive holiday; it's my favourite time of the year, so it made perfect sense.
PS: Glad to hear it! Speaking of Christmas, what's the best present you've ever been given?
RO: For me, Christmas has always been about sentimental moments, and my friends are really good at making me cry with their presents. A few years ago, I got given a book of me and my best friend Anda. I've known her since I was one, and for Christmas she made me a book of all of our pictures, and it was so touching. It's now something I keep on my coffee table, and despite all the expensive fashion books I've got, that one really stands out. I feel like it's those things for me that really matter.
PS: Yeah, that makes sense. And what about the best present you've given?
RO: Gosh, I'm a pretty good present giver. I'm joking! No, I'm pretty good at hearing what people say just in conversation and remembering those things. Though one year, I was really into Peaky Blinders and got obsessed with the styling. I got all my family these personalised pocket watches with messages on the back and everyone loved them. I thought that that was a pretty cool present.
PS: That's not a bad gift actually! And how do you plan to celebrate this year? Do you have any memorable family traditions that you might be hoping to re-create?
RO: For me, I think it's just us being together that really matters and everyone being healthy. We're just going to try and get a good meal in, listen to some good songs, and try and just be grateful that everyone's well.
PS: Have you planned a Christmas outfit? Given the nod towards a lot more at-home styling, how do you think that festive looks will change this year?
RO: At-home styling is my forte. I just love being comfy, especially in tracksuits. On Christmas Day, I'll be in anything that's just completely cozy! Now that I've partnered with JD, and they have the most comfortable things, I've got lots of trackies and I'll probably just be living in them! I still like to look good though, even when I'm at home. I like to do my hair and makeup, and style my athleisure in a way that it still looks glam.
PS: We love glam! And finally, what's one thing that you're most excited to get back to doing next year, or at least once lockdown is all over?
RO: For me, it has to be touring. Performing live, anything to do with human interaction of some sort, would be great. My favourite thing, every time I've dreamed of being a singer, was hearing people sing my songs back to me and watching them dance, so I really, really can't wait to do that. Fingers crossed it happens soon!
Check out the JD Christmas campaign ahead.