S Club Release New Single In Honour of Paul Cattermole
S Club Felt Paul Cattermole's Presence During Video Shoot for New Single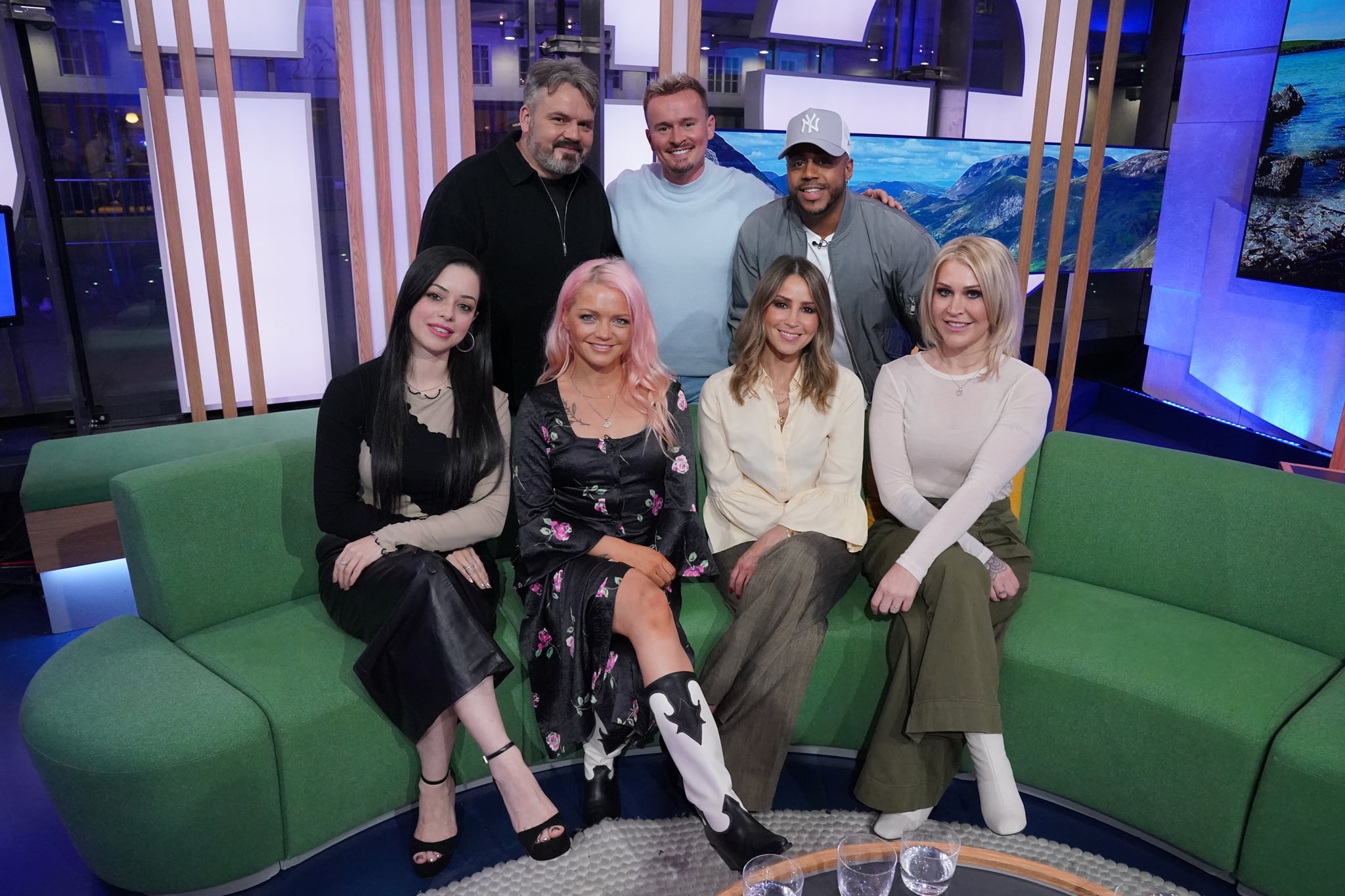 Image Source: Jonathan Brady/PA Images via Getty Images
S Club have released their first single in 20 years in tribute to their bandmate Paul Cattermole, who died in April at the age of 46. The single, titled "These Are the Days", honours Cattermole in the video which sees the band look through a photo album full of memories of their career.
And the group, formerly called S Club 7 but rebranded as S Club, felt Cattermole's presence when shooting the video. "There was a butterfly. We were all sat down and a butterfly came from nowhere. It was a really bright, beautiful butterfly which flew down and went off," Tina Barrett told The Sun. "I don't know why, but I just thought, 'That's Paul'. It came from nowhere." Rachel Stevens added: "There's little signs of Paul everywhere. On the video shoot, there was a vinyl coaster and it said 'Good Times' on it. That was his song."
S Club previously took to Instagram on 14 May in an emotional video to fill fans in on the status of their upcoming tour. The '90s-'00s pop group behind iconic hits like "S Club Party" and "Don't Stop Movin'" announced this year they would be heading on a tour of the UK and Ireland. All seven members of the group were set to return to the stage, including Stevens, Barrett, Hannah Spearritt, Jo O'Meara, Bradley McIntosh, Jon Lee, and Cattermole.
The band spoke of their "brother Paul" and how they have been taking time to process the devastating news. "You've probably noticed that there's only five of us here today, and although Hannah will always be part of S Club 7 she won't be joining us on this tour," Jon Lee said in the video. "We wish her all the best for the future."
Spearritt and Cattermole dated while they were in the group together for five years, splitting in 2006. They briefly reconciled in 2015, before splitting again. As such, Hannah has taken the decision to not continue on the S Club tour following Paul's death.
"It's just really sad, it's really really hard to process it right now," Tina says in the video, while Bradley added: "No one could ever replace our Paul, but he lives on inside each and every one of us." Visibly emotional, the band explained they are renaming the tour "The Good Times Tour" in honour of Paul, who was going to be singing that song, and will be going by the band name S Club.
The band confirmed the tragic news of their friend's passing on social media on 7 April. "We are truly devastated by the passing of our brother Paul. There are no words to describe the deep sadness and loss we all feel. We were so lucky to have had him in our lives and are thankful for the amazing memories we have," S Club said in a tweet. "He will be so deeply missed by each and every one of us. We ask that you respect the privacy of his family and of the band at this time."
According to the BBC, Cattermole was found dead at his home in Dorset on 6 April. On 18 May, it was announced he died of natural causes.
S Club 7 first hit the limelight with their ABC Family show "S Club 7 in Miami," which followed the group relocating to Miami to find fame. The theme song, "Bring It All Back," was their first UK No. 1 single. They went on to score four more No. 1s in the UK and sold 10 million albums worldwide, inspiring spinoff group, S Club Juniors. Despite Cattermole leaving the group in 2002, they continued as S Club (minus the "7" in their name) before eventually splitting a year later. The band previously reunited for a reunion tour in 2015. Watch the emotional video for their new single "These Are the Days" below.