Kim Petras and Sam Smith Perform Unholy at the Grammys
Sam Smith and Kim Petras Deliver a Red Hot Performance of "Unholy" at the Grammys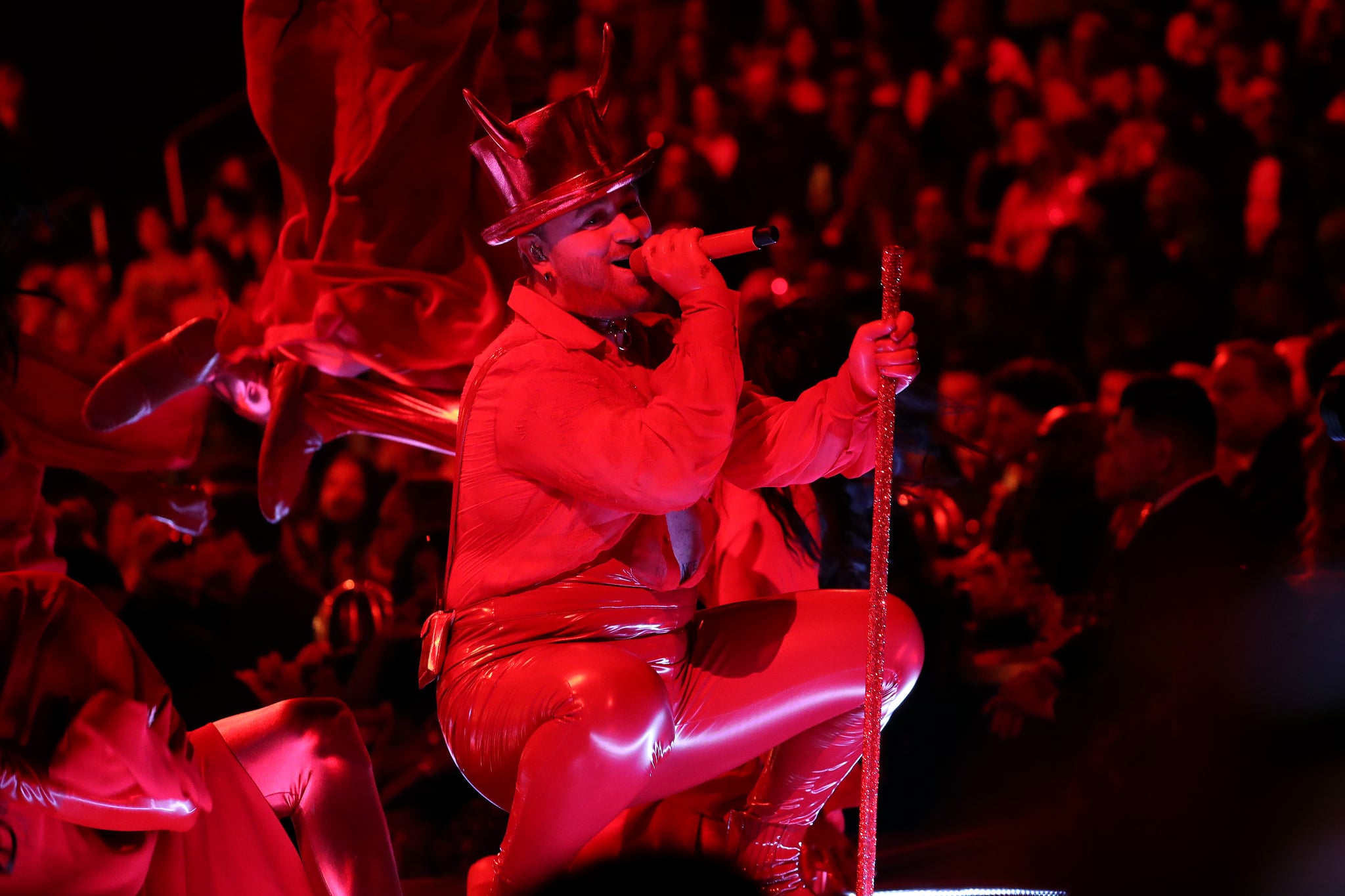 Sam Smith and Kim Petras brought their viral song "Unholy" to the 2023 Grammys stage, proving exactly why the track has been such an inescapable hit with a fiery performance. Smith opened the segment surrounded by a circle of dancers bathed in red light, later wearing a set of devil's horns, while Petras sang her verse from inside a cage as a line of fire blazed behind her.
The 5 Feb. performance was introduced by Madonna, who praised the duo for their subversiveness. "Here's what I've learned after four decades of music," she said. "If they call you shocking, scandalous, troublesome, problematic, provocative, or dangerous — you're definitely onto something. That's where you make noise. So I'm here to give thanks to all the rebels out there forging a new path and taking the heat for all of it."
Earlier in the night, pair took home the award for best pop duo/group performance at the 5 Feb. event, and Petras celebrated being the first transgender artist to win in the category in her speech. "This song has been such an incredible, incredible journey for me and Sam has been a supporter of mine for so long. Sam graciously wanted me to accept this award because I'm the first transgender woman to win this award," Petras said.
"Unholy" first began going viral in the summer of 2022 when Smith shared clips of themself and Petras dancing along to it on TikTok, sparking a dance challenge. The track was officially released on 22 Sept., 2022, and a music video followed on 30 Sept. "It's like the best song I've ever been a part of," Petras tweeted ahead of the track's release.
Smith's fourth album, "Gloria," debuted on 27 Jan. In addition to "Unholy," the album features the songs "Love Me More," "Gimme," and "I'm Not Here to Make Friends." They also released a music video for "I'm Not Here to Make Friends" on the day the album dropped.