Sarah Michelle Gellar Reveals Dolly Parton Worked on Buffy
Sarah Michelle Gellar Reveals Dolly Parton Was a Secret Producer on "Buffy the Vampire Slayer"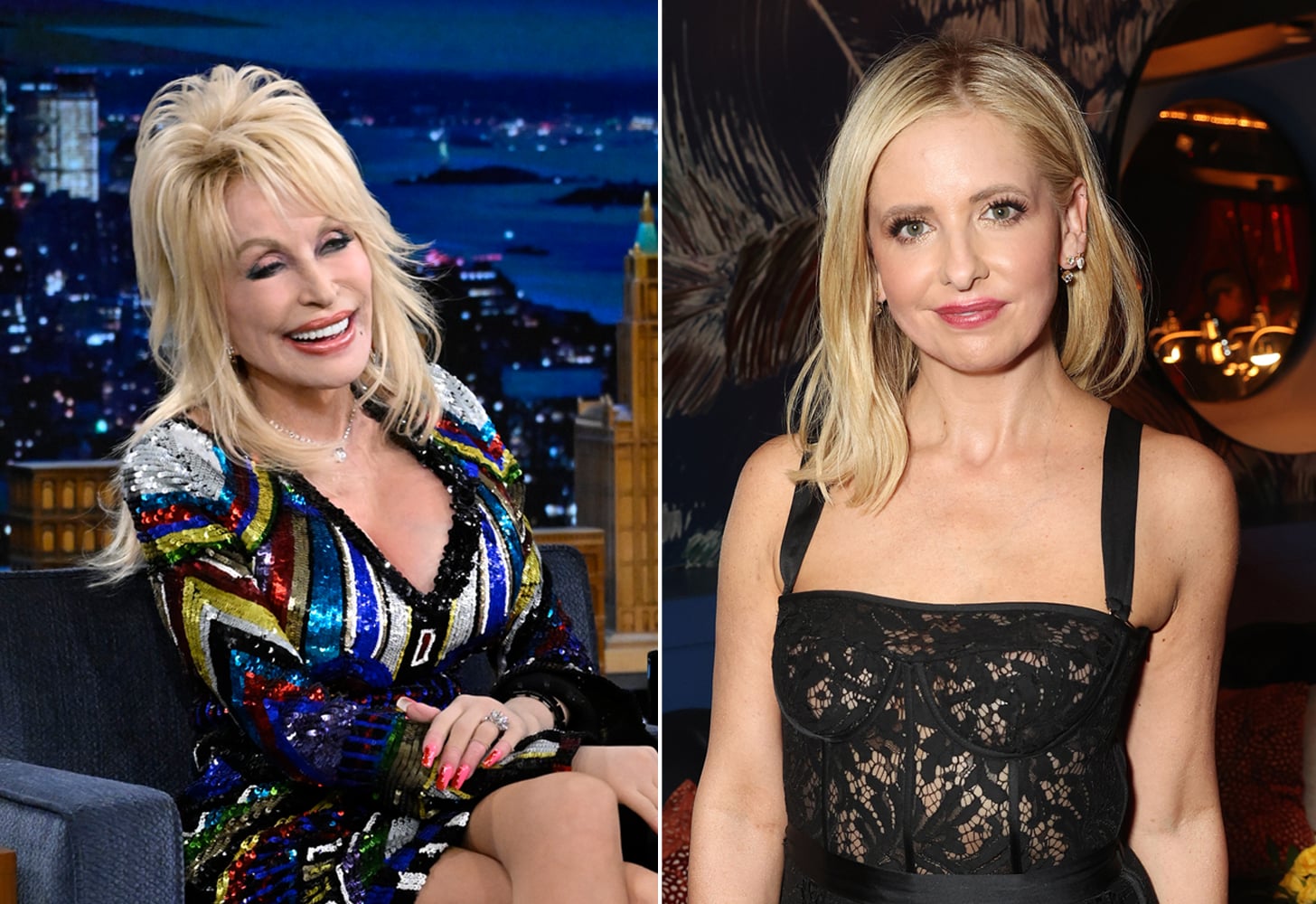 Image Source: Getty / NBC / Jesse Grant
Dolly Parton's list of achievements seemingly has no end. She's the recipient of 10 Grammys and the creator of the Imagination Library, which has provided over 200 million free books to children, and she even helped fund Moderna's COVID-19 vaccine, to name just a few of her contributions. And now, we apparently have her to thank for "Buffy the Vampire Slayer."
In an interview on "The Tonight Show Starring Jimmy Fallon," Sarah Michelle Gellar revealed "Buffy" wouldn't have existed without Parton. "Little known fact, the legend Dolly Parton was a producer," Gellar said in the 31 Jan. episode, adding that she was starstruck by the country music legend throughout the show's entire run. "And you know, we never saw her. We'd get Christmas gifts in the beginning that would have our name and I would think, 'She doesn't know who I am.' And then one day somebody asked her about it and she complimented the show and my performance, and I was like 'Oh, I can die now. Dolly Parton knows who I am and thinks I'm good.'"
It turns out Parton, along with her former manager Sandy Gallin, was a founding member of Sandollar, the production company responsible for the "Buffy" series. Parton went uncredited as a producer during and after the show's iconic run, but she actually referenced the fact that she had a hand in making the show happen in an interview on "Watch What Happens Live With Andy Cohen" in 2022. "'Buffy the Vampire Slayer' was a wonderful little show," Parton said. "I was very very proud to be part of that."
Though she played a mostly silent role in the show's creation, its writers seem to have paid tribute to her in an especially adorable way: Buffy's birthday is 19 January – the same day as Dolly's.
Watch the interview below.