Shadow and Bone Season 2 Is Officially In Production
Calling All Grishaverse Fans: Shadow and Bone Season 2 Is Officially In Production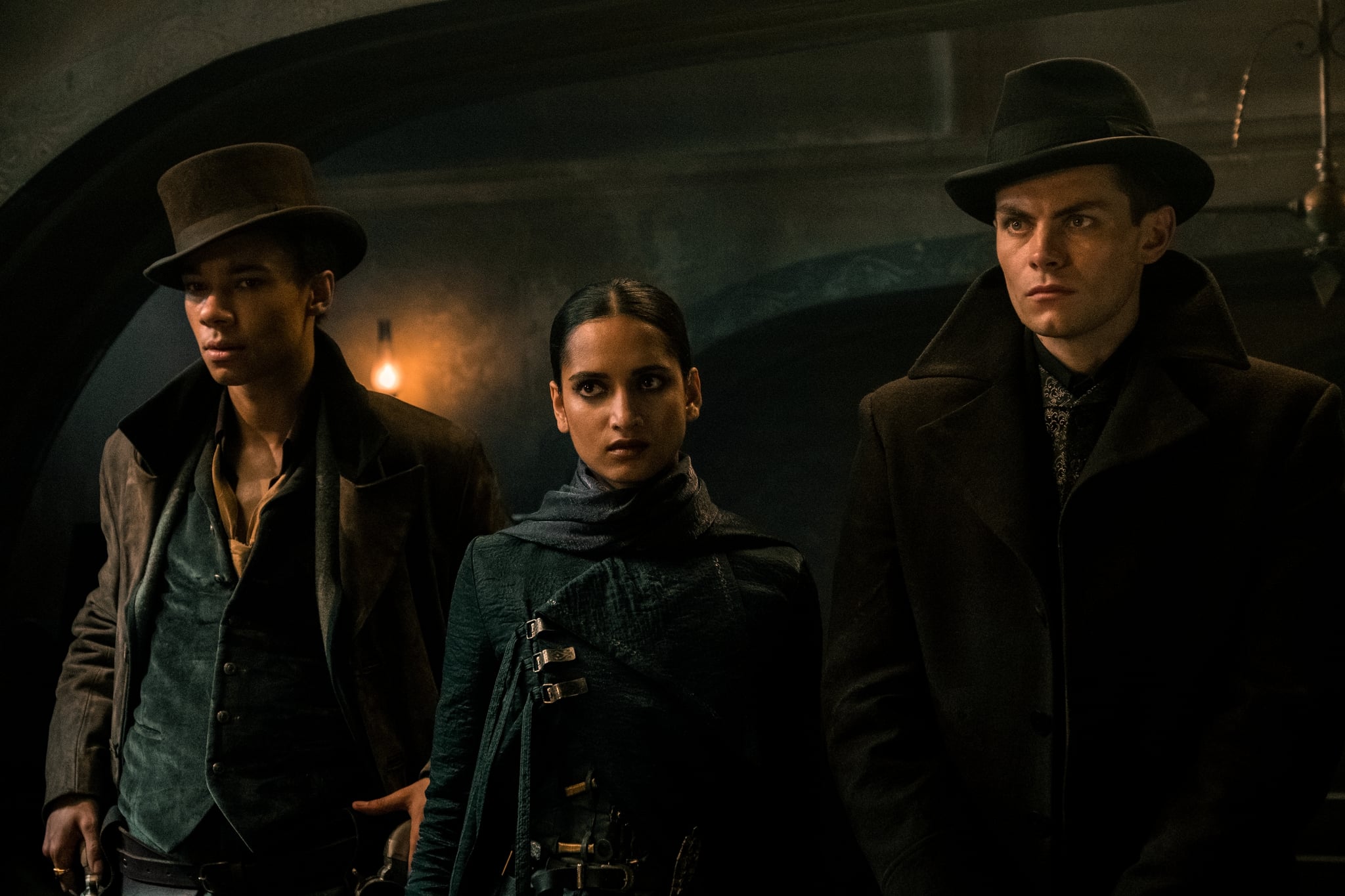 Netflix's Shadow and Bone premiered on 23 April 2021, and it received rave reviews from critics and fans alike. Based on the popular book series by Leigh Bardugo, the show is truly a fantastical adventure that leaves you wanting more with each episode. Seeing that the show draws inspiration from various books in the Grishaverse — including the Shadow and Bone trilogy and the Six of Crows duology — there is already plenty of material to expand upon for the onscreen adaptation, so of course, it makes sense that Netflix would renew it for another season.
On 7 June 2021, it was announced that the fantasy series would be returning for a second season, along with the main cast that includes Jessie Mei Li, Archie Renaux, Freddy Carter, Amita Suman, Kit Young, Danielle Galligan, Calahan Skogman, and Ben Barnes. On 13 Jan. 2022, Netflix announced that series two was officially in production, which means that we're likely to see it land on our screens later this year, or early next.
"I'm honored and thrilled to return to the Grishaverse and continue the stories of these endearing characters, particularly Milo," executive producer and showrunner Eric Heisserer said in a statement. "I've been writing in the Grishaverse for nearly ten years now, so I'm thrilled we get to keep this adventure going," Bardugo added. "There are so many places we've barely gotten to visit and I can't wait to introduce our audience to more of the saints, soldiers, thugs, thieves, princes, and privateers who make this world so much fun to explore. It's going to be real magic to see our brilliant, talented cast expand." Similar to season one, season two will consist of eight one-hour episodes.
Before Shadow and Bone even hit the streaming service, book fans were already getting excited about various bits from the trailer and fighting over the love triangle between Alina, Mal, and The Darkling. Not to mention, the cast are already on board for more seasons. During a previous roundtable interview, Renaux (Mal) dished on what he'd love to see in a potential second season. "I'd like to see some new relationships and friendships made between different characters," he said. "I would also love to see more of the world explored, the other side of the True Sea. That would be very cool."
A premiere date has yet to be announced, so we'll just have to sit tight and wait in the meantime.