Why Was Shannon Dumped From the Love Island 2021 Villa?
Here's What Shannon Had to Say After Leaving the Love Island Villa Last Night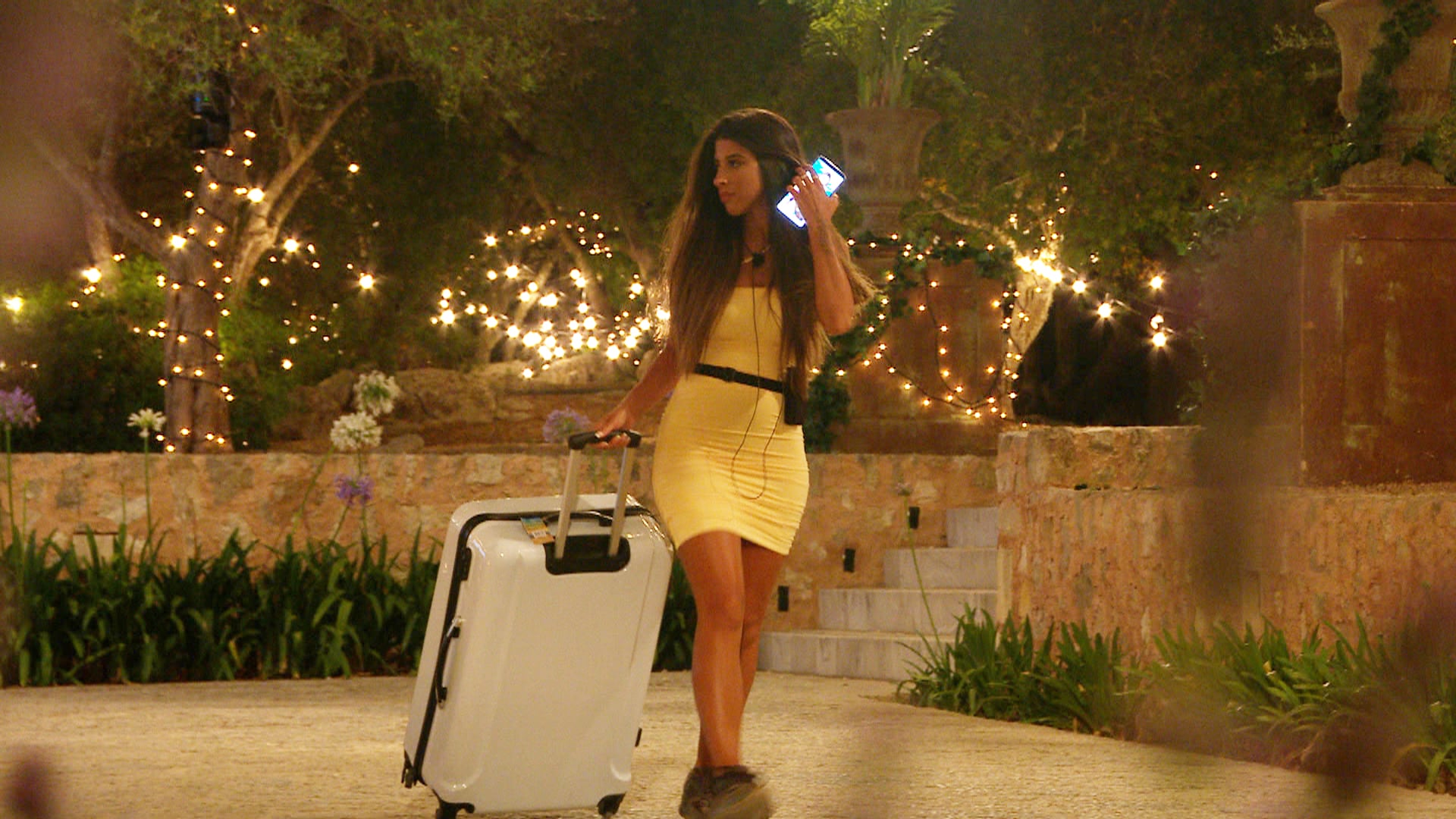 Fans of Love Island were in for a bit of a shock after the third episode aired on 30 June, thanks to an incredibly premature dumping. Contestant Shannon Singh was dumped (quite brutally, might we add) from the villa after the new girl, Chloe, decided to couple up with her partner Aaron. The situation occurred at the infamous fire pit, and there wasn't a single contestant that wasn't completely and utterly shocked.
Singh spoke to ITV about her experience on the show, starting with the initial coupling. She said that "I said I didn't want anyone cocky and arrogant, but for them to make a kind of statement, they almost need to come down and be a bit like that. I found the coupling up interesting. I wanted someone to walk through that I thought, 'here we go, I've got a good shot at this', but I didn't find that. I was glad that I had Aaron out of everyone. I was just gutted I didn't find that first physical attraction with someone."
On Aaron's decision to couple up with her, Singh said that "the minute he walked through that door, his eyes did not get off me. I could feel it. We had a few chats, and it was a bit like trying to get blood out of a stone with him. He's a really, really nice guy but he's just a bit too laid back for me. I think when you meet someone, there's got to be a little bit of a physical . . . something to get you excited."
The contestant also opened up about the fire pit scene, telling ITV that she knew something was coming, but wasn't quite sure what. "I just can't believe I forgot there were dumpings. I think all of us forgot. None of us really spoke about it," she said, adding that "I am a bit gutted [about leaving]. Do you know what: out of all the girls, I think it is fair it's me because I didn't have any emotional attachments to the guys, but all the girls had tiny little things [going on]."