Maya Rudolph Reacts to Kamala Harris Becoming VP Pick
We Can Almost Hear Maya Rudolph Reacting to Kamala Harris as the VP Pick: "Oh Sh*t"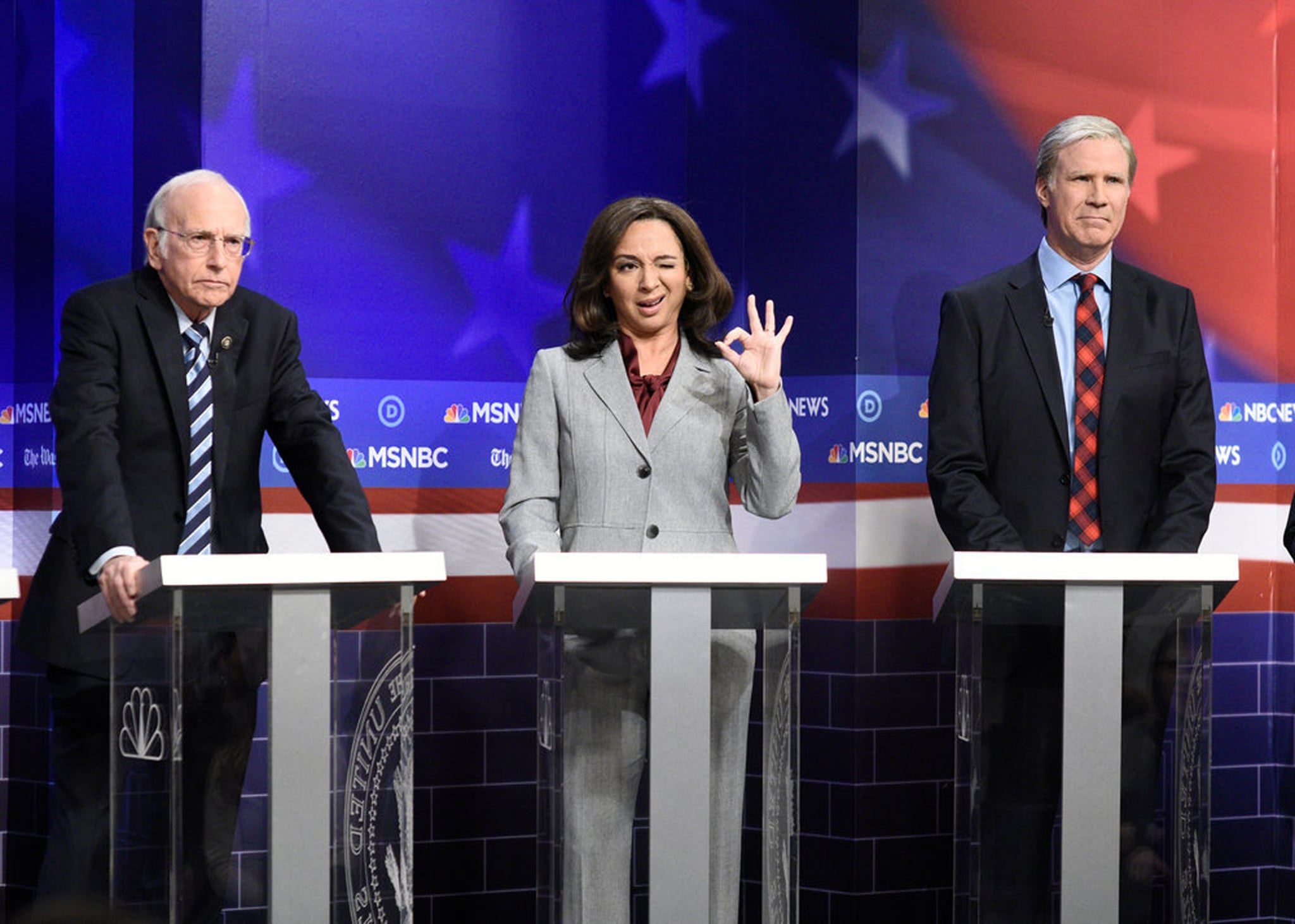 Maya Rudolph may be packing her bags for Studio 8H once again now that Sen. Kamala Harris is officially Joe Biden's pick for vice president. The actress portrayed the California politician on Saturday Night Live last year, and ended up receiving an Emmy nomination for her spot-on work. On Tuesday, Rudolph shared her first reaction to the breaking VP news with Entertainment Weekly, which was basically, "Oh sh*t."
"That's spicy" and "ruh-roh" were also a couple of Rudolph's knee-jerk reactions before she considered returning to SNL to reprise her impression. "I love going to the show any excuse I can get . . . I just didn't really anticipate travelling during this pandemic, but if there's anyone who can work it out I'm sure Lorne [Michaels] has some kind of invisible helicopter that can get me there," she joked. "Ever since I was a kid, truly, I wanted to be on any kind of SCTV, Saturday Night Live, and I can't believe that I got to work there, and I can't believe that it's my family still. I'm so thrilled that I got to go back. It's my favourite place to play."
Our fingers are crossed for Rudolph (and the rest of the SNL crew) to find a safe way to bring the show back in time for election season, so we can see the hilarity play out on TV. Although rumours are swirling about a return to the studio in the near future, we'd happily settle for another at-home episode or two. Regardless, when Rudolph acts as Harris again, we'll be watching.