Stormzy Announces 2020 World Tour for Heavy Is the Head
Stormzy Announces 2020 World Tour and Admits He Turned Down a Collab With Jay-Z All in One Day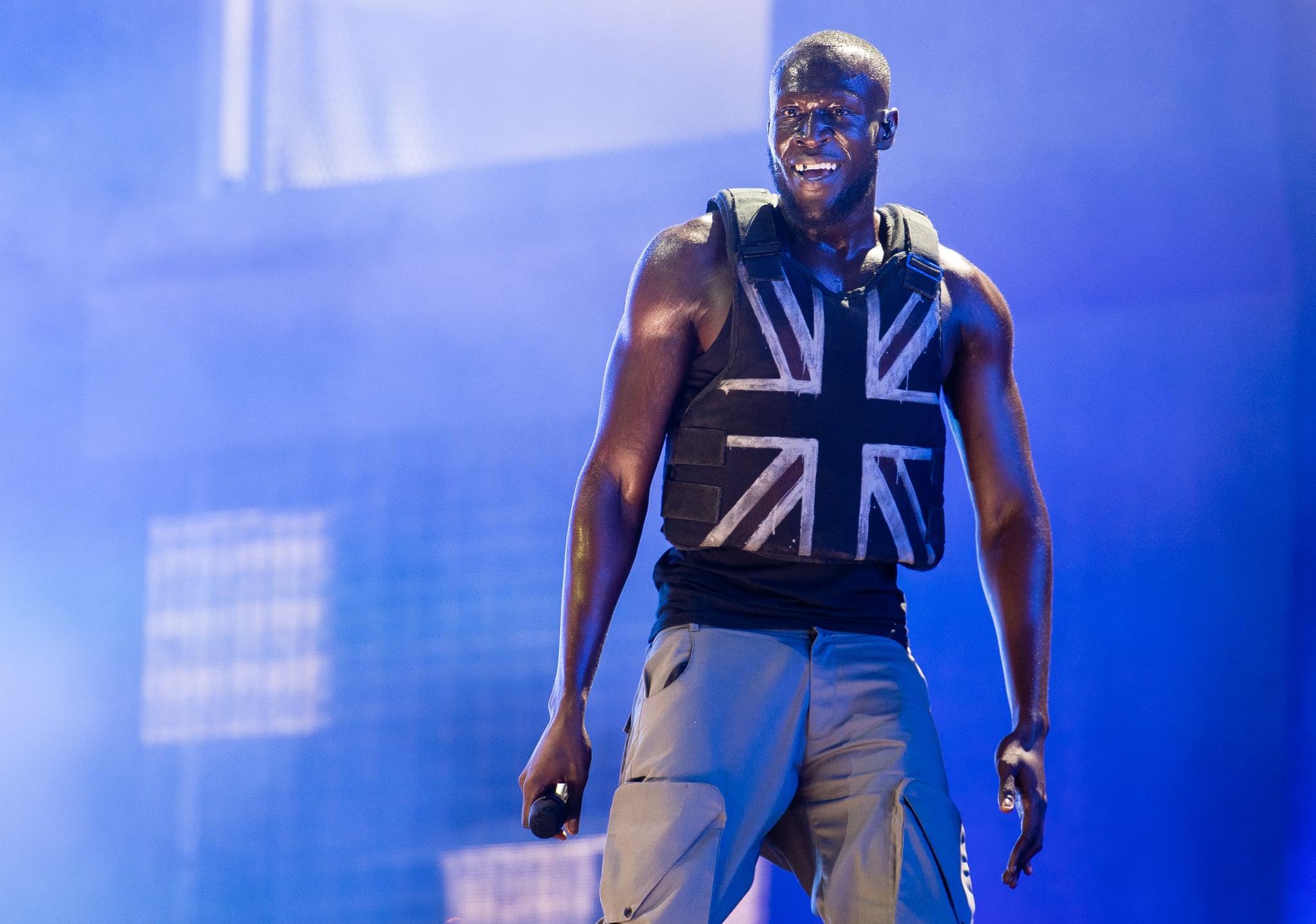 Stormzy is having a massive month. First, he released his new song 'Own It' with Burna Boy and Ed Sheeran last week, then he announced the release of his latest album Heavy Is the Heart. Now, all in one day, he's gone and announced a 55-date world tour and revealed that he recently turned down a collaboration with Jay-Z. Like we said, it's been a month.
According to The Independant, Stormzy has revealed that he turned down a collaboration with Jay-Z earlier in 2019. "We were all in the studio writing, me, Ed Sheeran and Jay-Z," Stormzy said on an episode of The Jonathan Ross Show that's scheduled to air this weekend, on Nov. 30 on ITV in the UK. "This is Jay-Z and Stormzy, what he means to culture, what I mean to culture . . . I [just] didn't think it was the song . . . In my heart, in my soul, musically." Apparently, the song in question is Sheeran and Stormzy's 'Take Me Back to London', which was released as part of Sheeran's No. 6 Collaborations Project in July 2019.
Stormzy explains that he had an hour-long conversation with Jay-Z where he explained exactly why he couldn't be on their track, although he couldn't believe that he was doing it himself. He said, "I know how it goes, Mr. Z. You are the most brilliant, busy man and I will probably never get this opportunity ever again, but hand on my heart, I don't think this is the right song for us. I don't know why I'm saying this to you, but this is not the song.'"
On Friday morning, Stormzy also revealed the details of his upcoming H.I.T.H World Tour 2020, which will span five continents over the course of eight months. Stormzy will kick off the 55-date tour in Dubai on Feb. 7 and finish up in Nigeria Oct. 10. The tour is Stormzy's biggest tour to date and is also the first time he's performed as a solo headlining act at London's O2 arena. Tickets will go on sale to the public on Friday Dec. 6 at 9 a.m. (local time to each territory) for all shows excluding Dubai, which will be on sale from Wednesday Dec. 4, 8 a.m. (local UAE time). For all the pre-sale details, check Stormzy's website.