Anneliese van der Pol Calls Out Disney Channel For Racism
Anneliese van der Pol Says "That's So Raven"'s Initial Casting Was "Racism on a Low Level"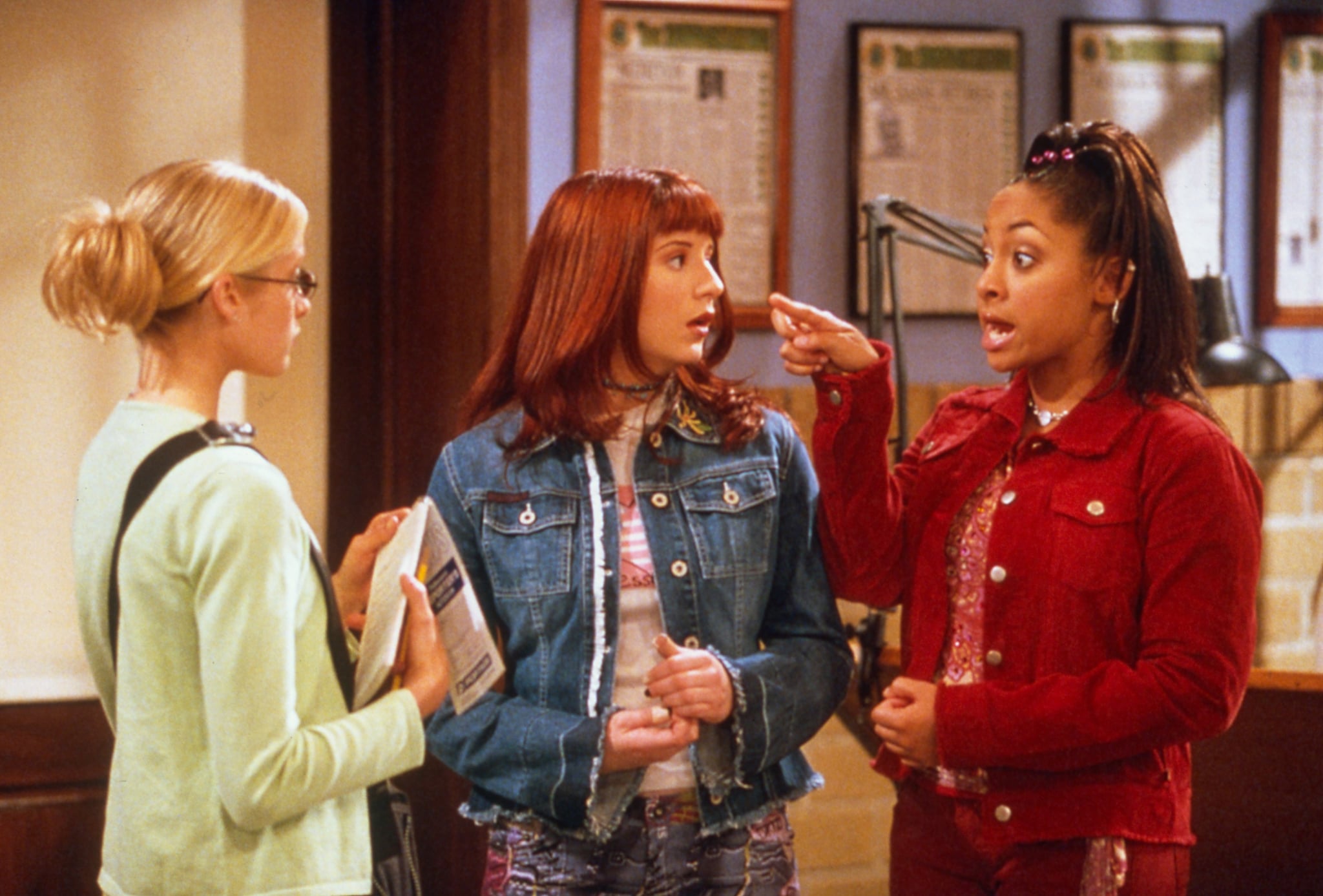 Image Source: Everett Collection
Can you imagine if "That's So Raven" starred anyone else as its lead other than Raven-Symoné? We can't, but according to series star Anneliese van der Pol, Disney Channel initially gave her former child-actor costar a supporting role in their show because of what she claims was racism from the network.
During an appearance on fellow Disney Channel star Christy Carlson Romano's "Vulnerable" podcast, van der Pol said that when the network was casting for her family sitcom (originally called "Absolutely Psychic"), Raven-Symoné wasn't the original lead, "she was the sidekick." At the time, the "That's So Raven" alum said Disney Channel was still looking for its main star, a role she auditioned for herself.
As it turns out, Disney Channel filled that role with another actor, with Raven-Symoné still on board as the "sidekick," but van der Pol noted, "When they filmed, they realised Raven was the funniest one and had a following, and so they bumped her up to first position."
Van der Pol went on to say that she believed Disney Channel's casting choices at that time were "like racism on a low level, if that's even a possibility." She also claimed that the network initially "couldn't see a Black girl leading the show" — which has since become a pop culture phenomenon largely because of Raven-Symoné. Reps for Disney Channel and Raven-Symoné did not immediately respond to POPSUGAR's request for comment on van der Pol's claims.
This isn't the first time a "That's So Raven" star has revealed Disney Channel's original casting plans for the show. Raven-Symoné herself talked about it on "The View" in 2015 when she said she starred in the then-titled show "Absolutely Psychic" as "the best friend and not the psychic."
See the rest of van der Pol's eye-opening interview ahead.